Christy Huggins's Email & Phone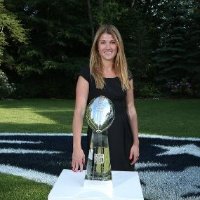 Christy Huggins
Company Name Eventbrite @
Christy Huggins Contact Details
San Francisco, California
Senior Social Media Manager @ From December 2015 to Present (1 month) San Francisco Bay AreaSocial Media Manager @ • Created and managed all content for the Patriots' social media accounts including Facebook, Twitter, Instagram, Google+, Vine, Pinterest, Snapchat and Periscope. • Grew the Patriots' social community from 200,000 to over 8 million in four years. (Currently
ContactOut is used by
76% of Fortune 500 companies
Similar Profiles to Christy Huggins
Paul Flavier

Chief Risk Officer at AXA Investment Managers

Haridas Menon

TATA Consultancy Services for Walmart Altitude brands - Bonobos, Allswell, Glow Habit

Eileen Romito

Regional Locations Manager at Zipcar

Jimmy Tan
Ayesha Sultan

Board Director (MSc, BSc, CDir, FIoD)

Joram Peeters

Capaciteitsmanager bij RET, Freelance Vertaler, Muzikant bij Red Herring

Edmar Soriano

Technical Project Manager at Loyalty Lab

Boris Kong

Wealth Management Manager at AIA Portfolio Management

Azlan Ahmad
Atter Hannoura

Director, PPP Central Unit - Ministry of Finance - Egypt

Soheila Zareie

PhD student Water Resources Engineering

Joel Ruetten

Principle Engineer - Quality at Pierce Manufacturing

ketti kvartskhava

Partner of BLC Law Office; Member of Board at AmCham

Sunil Peter
Paulina Tio
Jipson Jose

Cloud Application Architect at HCL Technologies

Sama Taheri
Kristi Power

Business Systems Analyst II at Corvesta, Inc.

Scott Mains

Project Test Engineer at Rockwell Automation

Arunachalam Subramaniam

Assistant Director - Finance

Loper Liu
Poonam Vhatkar

Recruiter at Language Services Associates

Liel A.

✔CRO (Conversion Rate Optimization) & UX Specialist

Kislay Kishore

Software Engineer at Google (We're hiring)

Kaio Philipe

Director, Cheapflights.com and vertical head at KAYAK

Balkrishna Apte

Aftermarket Purchasing Leader at Cummins Inc.

Dakshnamoorthy Pancharutnam

Director at Dynamic Biotech Farms

Novalinda Simanjuntak

Talent Manager at PT Frisian Flag Indonesia

Travis Gintz

Sr. Sales and Applications Engineer at Cascadia Motion

Terry DTM

★ ★ ★ ★ ★ Experienced Keynote Speaker | Self Esteem Architect ✔Helping Professionals be exceptional Speakers ✔

Keith Preston

Head of Software, Snaplabs at Snapchat, Inc.

Cynthia Ph.D.

Software engineer and scientist. Pronouns: she/her

Erik Storm

Product Manager at GE Healthcare

Kevin Fu

Head of Revenue @ Vitally - we're hiring for marketing! | Revenue Collective | Sales Hacker 50

Sandy Gyenes

Vice President Human Resources at Catasys Inc.

Ted Elkington

Senior Software Developer at Cantor Fitzgerald

Bhavna Sehgal

Sr. Systems engineer (QA) at Moody's

Marlena Lui

Software Engineer at Bloomberg LP

James Keithan

Design Verification Engineer at MIT Lincoln Laboratory

Adam Imberman

Software Engineer at Twenty20

Sean Cumming

Software Development Engineer III at A9

Qi Guo

Data Scientist at Facebook

Yilin Xiang

Sr. SDE, Alexa AI at Amazon

Adi Singh

Software Engineer at Vitals

Albert Halili

Technical Manager of Development, Salesforce Commerce Cloud

Natalie Chen

Software Engineer at Coupang

Zibo Li

Software Development Engineer II at Amazon Web Services

Qin Liu
Yasmin W.
Looking for colleagues of Chris Shelby at Company Inc?