Punyashloka Biswal's Email & Phone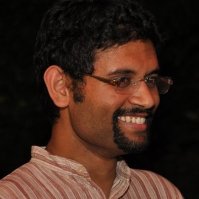 Punyashloka Biswal
Director Of Engineering @ ASAPP
Punyashloka Biswal Contact Details
New York, New York, United States
Director Of Engineering @
ASAPP
Research Intern @ Microsoft
PhD candidate, Computer Science and Engineering @ University of Washington
Software engineer at Palantir NYC, building libraries to support scalable machine learning and statistical analysis.
Software Engineer @ From June 2011 to Present (4 years 7 months) Developer @ From April 2011 to June 2011 (3 months) Research Intern @ From July 2010 to September 2010 (3 months) Engineering Intern @ From July 2008 to September 2008 (3
ContactOut is used by
76% of Fortune 500 companies
Similar Profiles to Punyashloka Biswal
Sinead Fox

Financial Project Manager at Atterbury Property Development

Clémentine Vendrame
CONNIE TRAN

Supervisor, Software Test Engineering at Vertex Inc.

Anthony ROGER

Oracle ERP Cloud Manager at #Prerequis

Sirisha Yeddula

Senior Salesforce Developer at Salesforce

Jeremy Sigmon

Experienced developer & Systems Administrator

Kelsey Duggar

Senior QA Engineer at Guidewire Software

Ngai Cheung

Head (IT&HI) at Hospital Authority

Matthew Taschner

R&D Electrical Engineer at JUUL Labs

Anirudh Venkatesh

Software Engineer, Product Development at Verisign

Shailendra Kumar
Simon Frith

Consultant at Adamas Motors

sunil kumar

Sr. QA Engineer / Test Lead in Google

Oleg Kondrashov

We develop, engineer, integrate SOFTWARE & HARDWARE with advanced functionality

Sean Smith

Managing Director Derivatives Licensing

Rajendra Gupta

Programmer Analyst at Yashco Systems

John McDonald

Director Business Development at Astellas Pharma

Mike Brooks

Head of Development - Clothing and Home Logistics at M&S

Andri Papakonstantinou

Oncology at Karolinska University Hospital

Frances Meier-Lim

Software QA Engineer at NVIDIA

Olli Sirkiä
Harris Mir

Salesforce Technical Delivery Lead at Accenture

Aaron Spradlin

Delivering business solutions that create efficiencies which exceed client expectations.

Stephanie Wilson

Operations Manager at Envoy Digital

Ajay M.

Network Engineer | CCNP | AWS-CSA

Lakshmi Gopal

Senior Software QA Engineer at Ericsson - MediaRoom

Jose Sanchez

Senior Graphics Programmer at The Creative Assembly

Radu Parastie

Principal Solutions Architect at SnapLogic

Arjan IJff
Olga Voitka

Data Analyst at Comtech Telecommunications Corp.

Irene Figari

Senior Director Regulatory Affairs at Portola Pharmaceuticals

Alfred Kam

Cofounder & Engineer at ROVA

Luke Oort

Software Engineer - Android, Backend

Cynthia L.

Front-End / React Developer at Northern Trust Corporation

Bobby Ratliff
Jesse Czelusta

Software Engineer, Merchant Forecasting at Stripe

Jack Peden

Software Engineer at TrustRadius

Jeremy Reid

Senior Principal Product Manager - Recruiting Systems at SumTotal

Ross Freeman

iOS Engineer at WW (formerly Weight Watchers)

Michael Murtagh

Vice President, Regulatory Affairs at Audentes Therapeutics

Jordan Esq.

Vice President of People at ChromaDex

Steven Correia

Software Engineer at Quicken Loans

Devanshi (B.Pharm,MSQA,MSRA)

Actively seeking opportunity in Regulatory Affairs

Monita Sinclair

Marketing Manager for Showcase Interiors, Showcase PSR & Renovo Relocation Services.

Brady CBD

CEO at Hemp CBD Superstore Distribution & Founder at Missouri Hemp Co.

Jin Lin

Software Engineer at Fairygodboss

Eddie Lee
Jeff Plante

CEO, Vacuum Instruments Corporation, LLC

Martin Sévigny

Customer Support Manager - Unreal Engine Entreprise

Bernard Boateng

Staff Software (DevOps) Engineer at IBM
Looking for colleagues of Chris Shelby at Company Inc?