Paul Suller's Email & Phone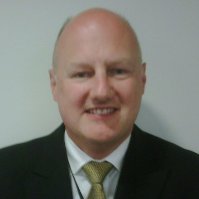 Paul Suller
Director @ London Rebuilding Society
Paul Suller Contact Details
Staines, Surrey, United Kingdom
Director @ London Rebuilding Society
Director @ relluS Ltd
Regional Finance Director (Interim) @ HCT Group
BSc @ The Open University
A CIMA qualified (FCMA) senior finance professional with a proven track record in strategic financial planning and business performance management roles for a top FTSE plc. Experienced in managing regulatory compliance (taxation, statutory reporting, external audit relationship), leading change management programmes and introducing significant new IT applications (both ERP and planning/strategy).
Business Planning Manager for Upstream International Operated
ContactOut is used by recruiters at 76% of the Fortune 500 companies
Similar Profiles to Paul Suller
Mariana Lugo

Gerente de calidad y desarrollo de nuevos productos en PROMANUEZ S.A. DE C.V.

Xiaohe Tong

CTO of CPC Scientific Inc

soraia Barbosa

Gerente comercial na TBRH

Shailen Borkar

BI/Cognos Architect at Leo Burnett

Tugrul Acikgoz

Cloud Network Engineer at Ericsson

Allan Obando

C.E.O. - Eagle Property Group

Herbert Weber

HFW Services GmbH Zürich / Arabian Explorers Dubai, Luxpitality International USA

Rudo Mulder

Controller Senior Manager at PATRIZIA Immobilien AG / PATRIZIA NL

usharani vattikuti

Sr. Manager- R & D at Smilax Laboratories Limited

Jost, Colin
Mohanned Babiker
Natanya Dsouza
Chidanand BN

Head of Sales & Marketing

Rica Todd

Operations Manager at United Cerebral Palsy of Southern Maryland

Laurie Kraus

Lead System Design Engineer, AT&T

Yassmin Mireles

Business Development Manager

Prabodh K
Kristin Lok
Aziz Hassouneh

Software Engineering Manager at Microsoft

Ignas Rumbutis

Head of Product Strategy at JSC "ACC Distribution"​

Allan Olega

Vice President Information Technology at Hyundai Asia Resources, Inc. (HARI)

Papia Ashraf

Computer Specialist(Software) at NYC Human Resources Administration

Stella Collinge

Chartered Financial Planner at Hammond Raggett & Company Ltd

Alkistis Petropaki

International Marketing Manager bei Lindt & Sprungli

Youngjoo Sohn

Project Leader at Boston Consulting Group (BCG)

MAXMORE NJANJI

operations manager at insing

Nils-Arne Nilsson

Senior Hardware Design Engineer

Kelly Yough

Dean of Student Affairs at Mount Saint Mary College

Claudia Drobchinsky

Career Services Director at ASA Institute of Business & Computer Technology

Desta kassa

Director General at Ministry of Culture and Tourism

Yaz Iida

President at Rakuten USA, Inc.

Rachel Roberts

Vice President of Sales, Americas at Sitecore

Ben Edmond

CEO & Founder of Connected2Fiber

Christopher LaRosa

Product Manager, Google AI

John Judge

Senior Vice President of Sales at Crayon

Brian C.

Executive Recruiter & President at BWC Executive Group, LLC

Igal Perelman
Reginald BA

CHRO - Chief People Officer | Culture Driver | Change Agent | Organizational Architect | Executive Coach | Speaker |

Alan Stein

Building world class teams that deliver engagement, impact, and loyalty.

Douglas Karr

Every day I wake up ready to learn, ready to be challenged, and ready to serve and educate others.

Michael Webster

Director of Marketing at Sony Computer Entertainment America LLC

Raghu Nambiar

Corporate Vice President and Chief Technology Officer at AMD

Chitrang Talaviya

Firmware development engineer II at Microchip

Alison Behar

Manager, Corporate Function Recruiting at Etsy

Fawad Butt

Chief Data & Analytics Officer | United Healthcare & Optum

Keyvan Nayyeri

Software Engineer, Researcher, Author, and Speaker

Raoul J.D.

Former Head of HR and Corporate Support @ VIZ Media, LLC.

Sean Everett
Terry DTM

★ ★ ★ ★ ★ Experienced Keynote Speaker | Self Esteem Architect ✔Helping Professionals be exceptional Speakers ✔

Yasmin W.