Skye Stargell's Email & Phone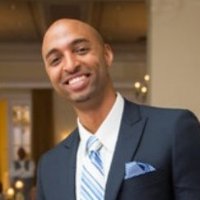 Skye Stargell
Sr. Technical Recruiter @ Vonage
Skye Stargell Contact Details
Sr. Technical Recruiter @ Vonage
Senior Tehnical Recruiter @ AdvoLinks
Technical Recruiter @ ADARA, Inc.
General Education @ Merritt College
Experienced Information Technology Staffing Professional Specialties: Information Technology / Information Systems Staffing IT / IS Project Management Application Development Network Engineering and Operations Handset / Mobile Development Web Solutions Solutions Architecture Infrastructure Support Data Analysis and Architecture Quality Assurance
Tech Recruiter @ DIVERSANT LLC is a privately-held professional services firm providing IT contingent labor and consulting services to
ContactOut is used by
76% of Fortune 500 companies
Similar Profiles to Skye Stargell
Xin Tong

Principal Researcher, Research Manager at Microsoft Research, Beijing

Denise Silvey

Manager of Human Resources at Paul Mueller Company

Dara Smith
David Greenleaf

Senior Director at Giorgio Armani

Martin Coughlan

Product Development Director specializing in Payments and Settlement within the financial technology industry.

Ebony PHR

"Treating people beautifully and showing up to listen are the keys to being a successful leader"

Dave Levitt

Sr. Vice President, Worldwide Sales and Marketing at LiquidFrameworks

Felicia SHRM-CP
Razwan C.P.A.

VP, Head of Global Financial Planning & Analysis at Audible Inc. (an Amazon company)

Reema Sharma

Product Marketing Manager at Samsung Electronics America

Maurice Aroesti

Managing Director at OCS Consulting plc

Venkatapadmanabham Nerella

Senior iLog/WODM/Java Consultant

Michael Schnieders

CEO and President at Good Samaritan Hospital

Tina Chan

Vice President - Counsel at Paramount Group, Inc.

Rose Holden

Senior Director, Brand and Experiential Marketing at Comcast

Stephen Mullen

Director of Quality at Azurity Pharmaceuticals

Kirsten Frager

Front End Developer | Ionic 1 & 3 | AngularJS & 6 | NodeJS | MEAN Stack

Shane Hiltabrand

Vice President, Enterprise Sales at Merkle

Don Hainley

Director Of Engineering at Chromalloy

Julie McSweeney

Director, Global Alliances

Pamela Hunt

Vice President, Controller

Hunter Vallot

Software Engineer at Inovonics

Rachepalli Sudhakara

Senior Java Devolper at Sofbang LLC

Katie SPHR

Human Resources Director at Kroenke Sports & Entertainment

Sergio Osle

President of Movistar+ at Telefónica

Steve Knox

Vice President and Head of Global Talent Acquisition at TD

Clifford CFA

Principal, Venture Capital Business Development (AWS) at Amazon

Christopher Vincent

Software Developer at Devetry, Inc.

Cory Ayers

Leader in Building and Maintaining Relationships - Top Performer in Sales and Business Development

Sophie Z.

Software Engineer at Cisco

Jakub Háva

Software Engineer at H2O.ai

Jakub Martiník

.NET Developer at CN Group CZ s.r.o.

Tomáš Brambora

Founder of sharewaste.com

Alex Malyshev

software for Retail Digital Bank; software for e-wallet; software for Loyalty

David Pohl

JAVA/Spring developer ve společnosti Softec s.r.o.

Jan Švehlák
Ondřej Baše

Programátor UI ve společnosti Seznam.cz

Ivan Bartos

Marketing Director at AirJobs.cz

Barbora Nétková

Student ve škole Vysoké učení technické v Brně

Robert Kohout

Think greater, share knowledge, make success, move higher!

Max Verteletskyi

CEO & Co-founder @ Spaceti - "The World's No. 1 Proptech" by MIPIM & "Smart Building Startup To Look Out For" by Forbes

Marek Sudak

Programmer, IT consultant

Ondřej Stárek

Senior C++ Developer ve společnosti Aveco

Lee Murphy

Platform Engineer at Virtuagym

Jakub Kottnauer
Ondrej Zvara

Frontend developer in CleverMaps

Jakub Kriz
Michal Gebauer

DevOps Engineer ve společnosti Internet Mall, a.s.

Radek Jireš

Embedded C/C++ developer and the contractor for a foreign company

Adam Horky

Developer ve společnosti Seznam.cz
Looking for colleagues of Chris Shelby at Company Inc?