Shawn Tronier's Email & Phone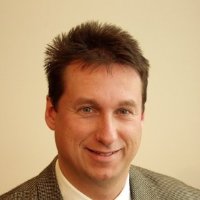 Shawn Tronier
Senior Market Intelligence Strategist @ Sanford Health
Shawn Tronier Contact Details
Senior Market Intelligence Strategist @ Sanford Health
Technical Writing Consultant @ Microsoft / Xtreme Consulting
Senior Market Research Manager @ Microsoft
Accomplished marketing research and intelligence analyst with 13 years of experience in managing and developing market research and intelligence programs for global organizations. Deep commitment for improving the customer experience. Consistently recognized for the ability to engage, impact, and influence the key decisions of senior executive and operational/service teams. Specialties Include: Market Research Technical Writing Customer Loyalty
ContactOut is used by recruiters at 76% of the Fortune 500 companies
Similar Profiles to Shawn Tronier
Jerry Williams

Manager - Creative Services | Blue Cross Blue Shield Association

Greg Osnes

Director Global Logistics and Trade Compliance at ESCO Corporation

Anna Germon

Business Development Manager at Emerge212 - SL Green

Peter Smith

Executive General Manager at STARR Restaurants

Tommy Frizzell

President at Bayou Ophthalmic Instruments

Lela Winter

Quality supervisor bei Zettl automotives for BMW

Sunday Alade

Operation Technician at Level 3 Communications (Seeking Opportunity in a Networking Field)

Anu Sood, LCSW

Manager of Social Services- Arrowhead Regional Medical Center

Donna Nowakowski

Performance Distinction, Presence Saints Mary and Elizabeth Medical Center, Chicago

Manjunath H Siddaiah

Senior Staff Engineer at Imagine Communications

Douglas Powers

Logistics Account Executive at Total Quality Logistics

Chandler purcell

Branding Assistant at K&N Management

Alex Carlstedt

Airport Branch Manager at Enterprise Holdings

Chuck Martin

Director of Global Cloud Solutions at Elekta

David Grasso

Director Product Management at Dorman Products

Michael R. Aulick

Vice President at Huitt-Zollars, Inc.

Beloo Ph.D
Elizabeth Levine

Interior Designer, Design Director

Leonard Roberts

Vice President Operational Risk Consultant at Wells Fargo

Eva Czirr

Sr. Scientist at Alkahest, Inc.

Hsin-Mei Chen, PhD, MBA

Assistant Professor at Houston Methodist

Brian Wackwitz

Owner and Dentist at Howard Dental Center

Heidi Confer

E-Learning Manager at The Maids International

Stephanie Dunn

HR Specialist at Omidyar Network

Bruce Fleming
Cori Kelly, RN, BSN, CPHIMS

Clinical Informatics Specialist at WellStar Health System

Greg Gardner

Retired Medical Device Sales Professional

Leila Navon

QA @ Automatic Labs, a SiriusXM company

John Carlstrom

Co Owner - CEO at Royal Comfort Home Care Inc.

Katie Russell

Franchise Owner at Amazing Lash Studio

Chris Calkin

Global Director of Sales at CircleCI

Zhen Liu

CTO of Logitech, Fellow of IEEE

Robert Bell
Livia Baldaccini

Global Account Manager at DocuSign

Chip Pietsch

Enterprise Account Executive - Marketing Cloud at Salesforce

David Mann

People Partner at Google Cloud

Natty Zola

Partner at Matchstick Ventures and Managing Director at Techstars Boulder

Galen Torneby

Renewable Energy and Green Building Construction Executive

Darren Davis

President - iHeartMedia Networks & iHeartRadio

Sam Zerfoss

Enterprise Principal Account Manager, RollWorks

Tracy Cordova

Director, Talent Acquisition at Cabot Microelectronics

Morgan Bender

Partner at Andreessen Horowitz

Tom Rotem
Ben Askarinam

Founder & CEO at Niagara Networks

Sloan Seaman

Engineering Manager (Sr. Mgr) at Square - Hiring Mid to Sr. level engineers and PM!

Bennet Bayer

Global CMO ♦ CEO & Board Advisor ♦ Connecting the Dots to "What's Next"

Joe Wolf

Head of Product, Subscription Billing, Quickbooks Ecosystem at Intuit

Matt Hoffman

I build teams who build software.

Terry DTM

★ ★ ★ ★ ★ Experienced Keynote Speaker | Self Esteem Architect ✔Helping Professionals be exceptional Speakers ✔

Yasmin W.