Kevin McGuire's Email & Phone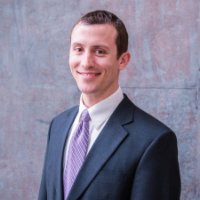 Kevin McGuire
Principal Technical Sourcing Specialist @ Medtronic
Kevin McGuire Contact Details
Greater Minneapolis-St. Paul Area
Principal Technical Sourcing Specialist @ Medtronic
Manager, Global Trade Operations @ Target
Manager, Merchandise Flow @ Target
Bachelor of Science (B.S.), Chemical Engineering @ University of Minnesota-Duluth
Driven supply chain professional with MBA and 10 years of experience leading high performing teams and successful projects; diverse background includes knowledge of operations, project management, logistics, analytics, crisis management, manufacturing, medical devices, and customs compliance. Core Strengths: - Ability to collaborate across all levels of management to drive for results - Excellent interpersonal and communication skills
ContactOut is used by recruiters at 76% of the Fortune 500 companies
Similar Profiles to Kevin McGuire
Sagar Shrivastav

Industrial Engineer | Analyst

John Weakland
Kazem Eradat Oskoui

Director, Resource Recovery and Renewable Energy Department at Clark Engineering Corporation

Brent Rowley, CPIM

Supply Chain/Data Analytics Professional

Ginger Schmitz

Lead Engineering Technician at Ulteig

Daniel VanMilligan

Web Developer at One Technologies, LP.

Shane Singh

Executive Editor, Brand, Digital and Magazine at Playboy Enterprises, Inc.

Jim-James Wallis

Consulting- Brentwood Asia ltd.,Brentwood Europe sro, Brentwood Industries Inc. MD, Wallis Associates

William Earnhardt

Bible Instructor at SDA Church

Lauren Blokel

Office Administrator/ Paralegal at AXIA LAW, LLC

Matthew Flannes

Foreign Service Officer at U.S. Department of State

Geoff Daigle

Co-Owner at Daigle Design

BreAnn Maddox
Kai Veal

President at PB & J Productions

Jay Smida

Sales Representative for International Paint: Awlgrip, Interlux, Nautical Brands at AkzoNobel Yacht Division

raymond (ray) bosworth

Sherlock's Spray Drying Mysteries: Production Roulette? Quality in Lunar Phases? "New Product, should dry just like …"?

Sandra Mayoral Pedroarias

Bilingual Communications, Community & Government Affairs Professional (J.D., B.S., and B.A.)

Ben Nourse

Mortgage Lending, Third Federal Savings & Loan

Brad Orser

CPA at Bradley W. Orser, CPA, Inc., P.S.

Reijo Saajasto

Lead Product Structure Architect

Chirath Wasala

Wealth Management Operations Project Manager

Margaret igoe

Real Estate Broker Century21 Affiliated ProTeam

Dan Lafferman

Team Lead at Nike (Global Warehouse Management Reporting)

Scott Hodnefield

Seeking new opportunities in Software Quality Assurance

Alicia Mathews

Sales Associate at eAllen

Sonia Patricia Moran

Volunteer/ Canine Ambassador at San Diego Humane Society

Erin McIver

Integrated Marketing Coordinator at BostonChefs.com

Tobias Kerrinnes
Corey Swoyer

Network Administrator at KEMBA Financial Credit Union

Parimala Rao

Senior Vice President of Information Technology / Head of Technology

Joe Griffith

Principal Technical Recruiter at Uber

Brian Gerrard

We Help Companies Increase Revenue With Sales Engagement at Outreach.io

Todd Etchieson

Vice President of Product at Janrain, Inc.

Stephen Boyer
Dan Berger

Creating communities that connect people so that they have a stronger sense of belonging.

Kalon Stephen

Regional Vice President, Commerce Cloud at Salesforce

Amar Arsikere

Founder, Chief Product Officer/CTO at Infoworks.io

Rushabh Shroff
Ruth Cotter

SVP, World-wide Marketing, Human Resources (HR) and Investor Relations (IR) at AMD

Brian Caracciolo

Recruiting Manager at The Cypress Group

Marc Randolph

Netflix Co-Founder, Entrepreneur, Mentor & Investor

Daniel Kuperman

Director of Product Marketing at Snowflake Computing

Johnny Khoury

Vice President of Sales at Salesforce

Kelly Robinson
Matt Aberham

Single Threaded Leader of Technical Recruiting for Amazon's Consumer Business Unit in EMEA.

Chris Chrisafides

CEO at Elite Comfort Solutions LLC Experienced Business Leader in Private Equity and Fortune 50 Companies

Terry DTM

★ ★ ★ ★ ★ Experienced Keynote Speaker | Self Esteem Architect ✔Helping Professionals be exceptional Speakers ✔

Satya Nadella
Yasmin W.