Karen May's Email & Phone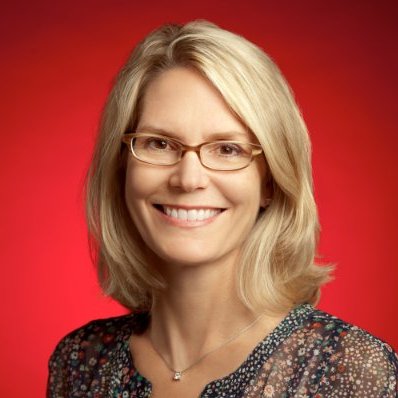 Karen May
Google @
Karen May Contact Details
Google @
Owner @ RedFish Consulting
President @ Terranova Consulting Group, an Empower Group Company
Leads team responsible for global learning and development, leadership development, and talent management at Google. Supporting learning for over 50K Googlers in 100 offices in 50 countries.
Director of Leadership and Talent @ From May 2010 to October 2011 (1 year 6 months) Owner @ Facilitate individual and organizational change. Provide leadership coaching and consulting to improve effectiveness
ContactOut is used by
76% of Fortune 500 companies
Similar Profiles to Karen May
Dries Buitenwerf

technoloog at Emmtec Services bv

Mario Vissers

Associate Director Construction Safety, Engineering Projects at Merck

Tim Hermsen

Station Manager at Europcar Arnhem

Martin Schoemaker

General Manager Feed Logistics at Nijhof-Wassink

Onno Ebbens
Claudia (Witsmeer) Plasschaert

Manager Bedrijfsbureau at Synergos Haptonomie Amersfoort

Francis Kastermans

Teammanager Care at Zorggroep Almere

Floris Van Der Lecq

Financial Controller at De Friese Wouden

Aryeh Raber

Design & Technology Expert at Typhoon Hospitality

Joske Paumen

Directeur Maatschappelijk at The Colour Kitchen B.V.

Hans Kerkhoff

Hoofd Bedrijfsbureau bij Rutte Wegenbouw

Marieke de Ruijter

Risk & Advice Professional at ING

Anouschka Hoefakker

Master student Ondernemingsrecht - Radboud universiteit/Assistent-Inspecteur bij Nederlandse Voedsel- en Warenautoriteit

Nadine Catz

Graduate Debt Solutions at ABN AMRO Bank N.V.

Christien Kraaijeveld

Business Development at Dutch Global Citizens

Tanja Saat

PhD student at Erasmus University Rotterdam

Pieter Kortes

Jr. SEO Specialist bij iClicks

Nicole Lennarts

Tax Senior Consultant - Belastingadviseur Business Tax / Private Client Services at Deloitte Nederland

Ted Seuren

Senior Demand Planner Europe/EEMEA at Stryker

Ruth Wagemaker

Consulent Werk en Inkomen bij Gemeente Huizen

Michel Kuipers

Proces Coördinator, Configuration Manager Afdeling Informatie, Beheer en Techniek

Lindy Hansma

Team manager Formule- en kennismanagement

Dennis Everts

Accountmanager Sales bij Collé Rental & Sales voor Noord Nederland

Ricardo Andres Morales

at Underwriters Laboratory

Albert van Manen

Product Configuration Management Engineer at Nucletron

Bryan Woudenberg

Partner Manager at OnGuard

Ronald Adrian Donders

Credit Manager EMEA / Looking for new opportunity

Aleksi Hupli

Research Associate at University of Amsterdam

Michelle Koren

Sr. Sales Executive - Strategic Channel Partnerships at FIS

Marta Martinez

Vice President of Marketing | Luxury Brands

Mandeep Khambay

Senior Developer at Netflix

Drew Desky

Managing Partner, Rand Thompson Consultants

Nicholas Flees

Software Engineer at Barksdale Trading Group at Lupo Futures

Alex Kubo

VP, E-Commerce and Digital Marketing at Burrow

Tracy Ross

Senior Recruiter at Acxiom - We're Hiring!

Riz Hyder

Recruiter at Amazon (24,000 connections)

Jerome Stewart

Vice President Marketing at Dynatrace

Melissa Alvarado

VP, Growth & Analytics at Chime - Mobile Banking

Cole Waldron

Enterprise Sales Executive at Magento Commerce

Ned Desmond
Robert Millard

Chief Financial Officer of T2 Systems

Haley Chatham
Mark Porter

CTO, Mobility and Core Tech (Transport, DevOps, Ads, Econs, Ventures, Safety, AI, Data, Geo), Husband, Father, TechGeek

Wei Manfredi

Senior Director of Architecture and Strategic Planning at lululemon

Terry DTM

★ ★ ★ ★ ★ Experienced Keynote Speaker | Self Esteem Architect ✔Helping Professionals be exceptional Speakers ✔

Satya Nadella
Yasmin W.
Looking for colleagues of Chris Shelby at Company Inc?