Justin Lucas's Email & Phone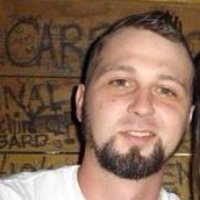 Justin Lucas
Sr. Manager Global Apps Publishing @ Mattel, Inc.
Justin Lucas Contact Details
Sr. Manager Global Apps Publishing @ Mattel, Inc.
BANDAI NAMCO Games America Inc. @
Sales and Marketing @ Peake Marketing
To secure a position with an ambitious company that will offer a challenging long-term career and solid teamwork that will lead to an unlimited future for an individual who welcomes long hours, and who wants to teach as a leader and learn as a team member.
Sr. Manager Global Publishing @ From October 2014 to Present (1 year
ContactOut is used by recruiters at 30% of the Fortune 500 companies
Similar Profiles to Justin Lucas
Deborah Weary

Sr. OnBase Support Specialist at IMR

Eleanor Valdez

Administrator at EAI Care Provider

Tim Bouvia

Plant Director at Pepsi Beverages Company

Christopher Elwood

General Manager 3101 Jersey Mike's Subs

Shellie Knox

Director of Finance Cornerstone Credit Union

Christian Bulloss

Software Engineer at Harmonia Holdings Group, LLC

Marlene Hutcheson

CPA, Partner at RBSM, LLP

Kathy Kinnier

Partner and Solutions Manager

joy thatcher

Manager / stylist at Great Clips

Kirk Figon

Western Regional Manager at TT Electronics

Jim Loiacono

Vice President at Henry Schein Inc

Lance Harty, CHAE

Controller at Wildcat Run Golf & Country Club

Kaiti Cullerton

Executive Assistant at Grandma's House Entertainment

Delux Lazich

Owner, DELUX APPRAISALS INC

Stacy Wright
Samson Tran

Compliance Administrator at American Advisors Group

Billy Gray

Owner of Gray Contracting

Ashley Spain

Property Manager at Transwestern

Leslie Ochoa

Sr. Purchasing Officer at Strattec

Shelley Waffle

Licensed Nursing Facility Administrator

Jean Ware

Legal Secretary at Fredrikson & Byron, P.A.

Rick Wetherell

Safety Manager at Moorhead Brothers, Inc.

Tara Schlecht

Category Analyst at Acosta Sales and Marketing

Cassandra Dunn-Henry

Certified Motivational Speaker, Lifestyle Coach and Teacher at The John Maxwell Team

David Honick

Principal at State Street Global Advisors

Cynthia Williamson

Administrative Assistant/Office Manager at Integrative Flavors

Brian Ferdig

Regional Sales Manager at McCormack Distributing Company, Inc.

Jeffrey Barner

Quality & Reliability Manager @ TransAct Technologies

Kelli Maddox

Travel RN at UCSF Medical Center

JoAnne Scidmore

Director of Human Resources at Hilton Saratoga

Chandra Vengala

Global Cloud Architect | AWS, Azure, Hybrid Cloud & IoT | Thought Leader & SME | Digital Transformation | Blockchain | BigData | Data Analytics | DevOps | Watson IoT | Machine Learning | AI

Jakub Zakrzewski

Forbes 30 Under 30 | ex-Revolut | ex-Lazada (Rocket Internet)

Ross Veitch
Deepthi Gopal

HR Recruitment Consultant APAC at Timeo-Performance

Jit Papneja

Vice President, Enterprise Analytics at Nestlé USA. | Data & Analytics Strategy | AI | Intelligent Automation |

Zhi An Ng
Grace Sai
Andrew Kornuta

Product and Engineering Leader, Amazon Advertising API

Kelvin Le

Financial Inclusion at OVO (Hiring in SG)

Anika Grant

Global HR Leader - Board Advisor

Sara Koslinska

CEO at Limitless. Forbes30under30. Helping banks to engage Millennials with investments. Hiring java devs

Simon Kemp

CEO, Kepios • Making sense of what people are really doing online

Ping Chu

Global Marketing Manager - Fast Growing Markets at Hay Group

Ben Adams

Head Nappy Changer at Jack's Dad | More of a Phar Lap than a Unicorn | The Spilsbury of Talent Acquisition

Wai WONG

Chief Executive Officer | Keppel Data Centres

Roshni Cheung

Group CEO and Chief Product Officer at theAsianparent.com

David Samuel

Automated trading within a broad spectrum of markets. Applied machine learning, research and technology development.

Terry DTM

★ ★ ★ ★ ★ Experienced Keynote Speaker | Self Esteem Architect ✔Helping Professionals be exceptional Speakers ✔

Satya Nadella
Yasmin W.
Looking for colleagues of Chris Shelby at Company Inc?