Jeffrey Drakos's Email & Phone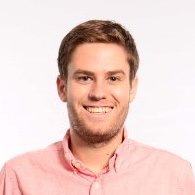 Jeffrey Drakos
Company Name CoachCare @
Jeffrey Drakos Contact Details
Company Name CoachCare @
Marketing Director / Developer @ Pulvers, Pulvers, Thompson & Friedman, LLP
President @ Easy Easts LLC
Bachelor of Science (BS) @ University of Colorado at Boulder
FullStack Developer @ Fullstack Web and Mobile App Developer at Selvera (Lexington Wellness) From December 2014 to Present (1 year 1 month) Greater New York City AreaMarketing Director @ Marketing Director for the personal injury firm Pulvers, Pulvers & Thompson in New York. In charge of branding and driving traffic to the firm. From September 2013 to
ContactOut is used by recruiters at 76% of the Fortune 500 companies
Similar Profiles to Jeffrey Drakos
Shardevi Stokvis
Simone Veenman

Financial Controller Bel Leerdammer B.V. at Fromageries Bel

Carien Vogt

Manufacturer and owner of AVOYD ingrown hair treatments & CReaTelashes Eyelash Growth Serums

Dolf Paulissen

Owner at Etagère | Espressomachinewinkel.nl | Koksmessenspecialist.nl

Leon Foederer

hoofd logistiek. (theuws assemblage)

Farhaz Hofman

IT Specialist at KSE Process Technology B.V.

Eva Brand

Zweminstructrice Zwembad Fletiomare

Ab actis Societeit N.I.A.

Ab actis at Societeit N.I.A.

Michel Rijnberk

Coördinator Opleidingen & Keuringen

Pleun van den Bijgaart

Student Food design & Innovation

Hans Engelbracht

Aankomend Projectleider bij COFELY GDF-SUEZ

Annemarie Sibbing-de Bruijn

Artotheekcommissie voor vrienden van Singer Laren

Angie Buyck

Service Planner III at Halliburton

Sebastiaan Sewalt

Technisch Applicatiebeheerder bij GREEFA

Heleen Vorstermans

Account Consultant bij Manpower Nederland

Marjolein Oudsen
Sanne Rooijmans

Huisarts in opleiding bij Huisartsopleiding VUmc

Mathieu Jacobs

Business Consultant @ Cegeka

Herman de Boer

Serial Entrepreneur, Business Coach, Innovative Ventures and Start ups | Optical Industry, Intelligent Software and M2M

Kees van Oosten

Director Customs & International Trade at DHK Tax & Legal

Michael Ronokarijo

Credit Management bij Total Nederland N.V.

Aster Kamp-van de Velden

Compliance Officer EMEA/ Manager Regulatory & Ethical Affairs at ASICS EUROPE B.V.

Janne Constandse

Assistant Package Manager at Allseas

Rawin Jagessar MSc.

Business Controller bij Total Nederland N.V.

Juliane Matz

German Teacher at Goethe- Institut Niederlande

Natalie Wiringa-Schouten

HR Adviseur De Nederlandsche Bank

Abdellah Ezzerari

Daadkrachtige professional beschikbaar voor nieuwe opdracht / uitdaging

Eelco Blaauw

Directeur at Stichting Pensioenfonds SNS Reaal

Terry DTM

★ ★ ★ ★ ★ Experienced Keynote Speaker | Self Esteem Architect ✔Helping Professionals be exceptional Speakers ✔

Nick Nicolini

Software Developer at Palantir Technologies

Keith Allman

President & CEO at Masco Corporation

Peter Ratcliffe

ECommerce & Digital Transformation Leader

Jessica Bolin

Corporate Controller at CANIDAE Pet Foods

Heidi Chu

Sr. Director, Marketing at Lamps Plus

Ravi Narula
Alison Bunnell

Engineering Recruiter @ Square | Partnering technical talent with the #1 entrepreneurial product

Rajesh kondapaneni

Senior Software Engineering at DXC Technology

Sam Clark
Andrew Chen

Senior Software Engineer, Content Delivery at Netflix

Laura Yecies

CEO, Board Member, Strategic Technology Leader delivering Growth & Operational Excellence. Corporate & Startup Advisor.

Julie Welch

Chief People Officer at Carey Group plc, FCIPD (MA)

Brandon Jackson
Irache Visiers

Senior Director, Global Regulatory Affairs - Immuno Oncology at TESARO, Inc.

Bruce Conner

Software Engineer at Uber

Praveen G

Data Engineer at Nordstrom.com

Todd Davies

Software Engineer at Google

Mir A.

Software Development Engineer at Amazon

Yasmin W.
Looking for colleagues of Chris Shelby at Company Inc?
Adam Friedman
Partner