Frank Weishaupt's Email & Phone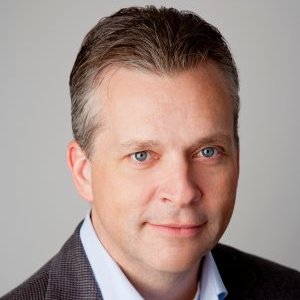 Frank Weishaupt
Head of Global Display Sales & Operations @ CarGurus
Frank Weishaupt Contact Details
Head of Global Display Sales & Operations @ CarGurus
Head of Global Display Sales & Operations @ - CarGurus helps consumers find great deals from great dealers, and it's popularity is growing with more than 15M monthly unique users - Our algorithm is focused not only on price transparency, but dealer reputation from consumer reviews - Dealer network has grown to include more than 9,000 franchise
ContactOut is used by recruiters at 76% of the Fortune 500 companies
Similar Profiles to Frank Weishaupt
Surendra Boppana

Wireless Systems Engineer at Qualcomm

Peter Pibernik
Rob Spaulding

Account Executive at Vossloh Signaling, Inc.

Sergey Artamonov

Project Lead at TomskSoft

Tanim Wahid

Manager, Quality Assurance at Q4 Inc.

Robin Reis

Executive Assistant to CTO at Keurig Green Mountain

Fasial Chaudry
William Aarhus

Customer-Centric Growth: Insights through Market Research, Data Analytics, and Design

Doug Sutherland

Workday HR Functional Lead, CIPD qualified, Workday Champion

Sophie Nolan
Fabrice Nardot

Global Category Manager - Juice Procurement , The Coca Cola Company

Virginia Cuscito

Fashion assistant presso Condé Nast Italia

Sean Gaffney

Organizational Development Specialistl at Hypertherm, Inc.

Will Moy

Chief Executive at Full Fact

David Collins

Vice President & Head of Marketing - Public Storage, S&P 500 and FT Global 500

Kenneth Rubenstein

Law Practice Professional

Bradley Bunch
Dwane Bell

Regional Sales Manager at Cirrus Logic

Sam MBA

VP of Sales at The LendingCoin

Renée Wilke

Member Of The Supervisory Board at SRO NV, Chairman Audit committee

Roc Cristel

Superintendent at Landmark Construction

Aliona Sokurova

Senior Business Analyst at Multifonds

Stevie Kolakowski

Business Consultant | Franchise Executive | Management Analyst | Operations Manager | Change Agent

Jose PMP

Technical Leader, Inflection Point Systems

Orin Harker

Principal at Harker, Chan & Associates

Lawrence Jenkins

Aerospace & Defense Quality Auditing & Consulting

Rose Kelly

Vice President - Global Mobility & US Immigration: Investor Visa, Green Card, Citizenship by Investment Services

Neill Jones

Senior Clinical Advisor GPSoc at NHS Digital

Doaa Ghali

Senior Revenue Accountant

Angeles Echevarría

COO at AUTOESTRADAS XXI SUBCONCESSIONARIA TRANSMONATA S.A.

Terry DTM

★ ★ ★ ★ ★ Experienced Keynote Speaker | Self Esteem Architect ✔Helping Professionals be exceptional Speakers ✔

Adam Fisher

SVP, Product and Solutions at DemystData

Michael Lombardo

Chief Sales Officer at Lasko Products

Jason Thalappillil

VP - Media, Digital & eCommerce Strategy at Nature's Bounty Co. (a KKR Company)

Zoe McBride

HR Business Partner, Digital Sales Asia, at Microsoft

Jeroen Oliemans
Jia Guo

Software Engineer at Google

Peri Kadaster

Marketing & Communications | McKinsey Digital Labs

Rohin Bhushan
Frans Duivenboden
Diana Peterson

Experienced Product Leader

Fernando Rocha

Mobile Application Developer at We Are Envoy

Jeanne Schutter

VP, Network Contracts, Optum Behavioral Health

Greg Moore

Senior Account Executive at SAP

Oluwafemi Osewa

Actively looking for a new role and immediately available.

Woilide Nagmar

Directeur des Systèmes d'Information - Transformation S.I. & Digital Poste actuel

Jill Shedden

Group Human Resources Director

Toby Hughes

Senior Product Manager at pi-top

Alistair Lewars

Build and Release Engineer

Yasmin W.
Looking for colleagues of Chris Shelby at Company Inc?