Edward Leo's Email & Phone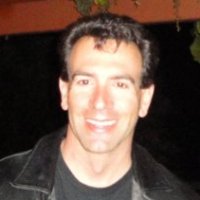 Edward Leo
Sr Hardware Engineer - Direct / Radar Test & ECM Systems @ Mercury Defense Systems, Inc
Edward Leo Contact Details
Sr Hardware Engineer - Direct / Radar Test & ECM Systems @ Mercury Defense Systems, Inc
Consultant / FPGA Design @ KINTEK ENGINEERING, INC.
FPGA SOC Embedded Design Course (Vivado w/ SDK & C, Zynq 7010 w/ ARM Cortex-A9 uP & AXI bus) @ University of California San Diego
Certificate In DSP Engineering, DSP Engineering @ University of California San Diego Ext., San Diego, CA
OBJECTIVE: Ideally, I am looking for permanent employment as an ASIC and / or FPGA digital designer, but will do contract work if offered. SKILLS & EXPERIENCE: General: * I have over 20 years of ASIC and FPGA design within the wireless, telecomm, networking and defense industry sectors. * I have designed and verified digital circuits at
ContactOut is used by recruiters at 76% of the Fortune 500 companies
Similar Profiles to Edward Leo
Jeff Bloxsom

President at HasBrouck Real Estate and Managing Partner at Hive Communities

Catherine Juon

Marketing & Operations Coach for Second Stage Companies. Author. Speaker. Triathlete.

Kevin Bremer

Area President at Republic Services

Bryan Halloy

MIT MBA candidate applying technology, analytical, and operational leadership experience to privatize spaceflight

Christian (Ian)

Talent Manager at KIPP NYC

Henry Howell

Senior Trainer at PresentationClasses.com

Corey Brill

Co-Founder, CEO at The Ticket Avenue

Johanna Flato

Research & Practice / / Place, Art, Culture, Tech

Isaac George

Senior Program Manager/Release Manager at VSP Vision Care

Angela Polania, CPA, CISM, CISA, CRISC
Paul Seres

Managing Member at Helios Hospitality Group

Steve P.
Arnold Molina

Assistant Vice President at Robert Half International

Chris Nutt

Account Manager/Senior Recruiter at BridgePoint Technologies

Gary LaRoy, EA

Tax Resolution | Remediation | Education | Enrolled Agent

Timothy Moynihan

General Manager at Crisp Flatbread

Eric Farage MBA, CPC

Manager, Patient Financial Service at Children's Medical Center

Bryan Bailey

Business Development at Detechtion Technologies

Doug Joyce

President & Senior Managing Director at Madison Advisors, LLC

Chris Parkerson

Results-focused, Agile marketer | Focus on the customer & make it happen | Foodie & cook | Gamer | Persistent wanderlust

Keane Ng

Senior Mortgage Advisor/Partner at Cobalt Mortgage and blog writer on consumer finances and mortgages

Mary Welch

Executive Recruiter for Target's Merchandising and Technology teams

Douglas Keiller

Chief of Strategy and Staff

Roger Iverson

Top-Ranked District/Regional Manager

Susan Ward

Translating Technology into Products

Julie Faupel

Owner/Associate Broker, Jackson Hole Real Estate -- Christie's International Real Estate

Allison Malzone

Attorneys' Title Guaranty Fund, Inc.

Mike Henn

Director of Ticket Sales at INDY ELEVEN

John Bopp

Senior Project Manager at Perfection Industrial Sales

Elchonon MBA

EVP Business & Legal Affairs, General Counsel at Diamonds International

Terry DTM

★ ★ ★ ★ ★ Experienced Keynote Speaker | Self Esteem Architect ✔Helping Professionals be exceptional Speakers ✔

Matthew Sinclair

Building stuff with bits since c1990.

Mitchell Weiss

CTO and Lead Developer at UrbanOutsource

Ryan Jung
Karen Lewis

Senior Manager, Mobile & Website Development at TAL

Samantha Garven

Digital Recruitment Consultant - CX, UX, UI - Design & Development - Charterhouse Partnership

Rod Cuthbert

Former Chairman & CEO, Viator; Former Chairman & CEO, Rome2rio; Non-Exec Director, VELTRA Corp; Investor, Magpie Travel

Tim Liu
Loretta Liu

Senior Accountant at Logicca

Matt Webster

Enterprise Sales Director APAC at Bullhorn

Shaun Blackburn

Information Security Leader

César Alvargonzález

Senior Software Engineer at Revolut

David Oliva Morales

Senior UX Consultant at FashionTrade.com

Kilian Sant

Senior UI Engineer at ExtraHop

Steven Novick

Product Manager @ Qualtrics

Ryan Mahaffey

Lead DevOps Engineer at MyMO

Eileen Canady

Global Head of Marketing | Brand and Growth Strategy

Zach Alberico

Software Engineer at Palantir Technologies

Catherine Bendebury

Software Engineer at Google

Yasmin W.