David Head's Email & Phone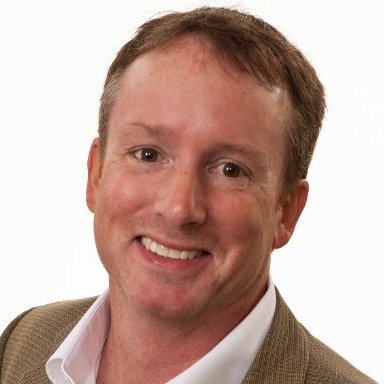 David Head
VICE PRESIDENT, MARKETING @ Aruba, a Hewlett Packard Enterprise company
David Head Contact Details
@ The University of British Columbia
::: MARKETING & SALES EXECUTIVE MANAGEMENT ::: Senior marketing executive with more than 20 years of marketing, and operations experience with enterprises (Sun Microsystems) and start-ups. Promoted repeatedly into progressively responsible leadership roles and rewarded for surpassing performance objectives and impacting Company financials. Excel at championing and rolling out robust marketing programs, together with measurement tools and
ContactOut is used by recruiters at 76% of the Fortune 500 companies
Similar Profiles to David Head
Dustin Sirny

Product Development Manager at FasTest Inc.

Cheryl Gordon-Zupancic

Graduate Student Pursuing DNP at University of South Alabama at University of South Alabama Health

Geert Vanderoy

Logistics Project Manager at DB Schenker

Børge Elle
Caroline Baets

Sales and Business Development Manager HR Consulting Corporate & International

Tay-Jeng Chu

Process Integration Engineer at TSMC

Elie Lalo

Senior Manager Software Development at Cisco Systems Inc.

Aleš Lopata

Director, Software Engineering at CA Technologies

Yair Podemsky
Justyna Makaruk

Chief Financial Officer w Akademia Kodu

Richard Verry
Berry Terhenne

Leidinggevende Backoffice Klinische Farmacie bij Isala (ziekenhuis)

Martin Grupe

Connecting brands with customers

Lizzette Malpica

Sales Representative at Liz Cargo Services, Inc.

Aki Temmes

Vice President, Business Control, Biorefining BA at UPM

Dane Cornell

President/CEO at ABC Companies

Ethan Eiter

Software Engineer at ESHA Research

Kapisha Mistry
Nic Blomfield

Unified Communications Engineer at Russell Reynolds Associates

Jaakko Valtonen

Vice President Finance and Mergers & Acquisitions, Flexible Packaging at Huhtamaki

James Sidwell
Matthew Cloves

Software Developer at British Transport Police

Buhle Mpanza

Airports Company South Africa

Mohammad AlHokail

Managing Director at TMD | Marketing Consultant | Entrepreneur

Jacqueline Flareau

Social Media Advertising Specialist at Scorpion

Carlton Asher

Secretary and General Counsel at Nostrum Laboratories, Inc.

Florent Palach

Co-fondateur chez Les Batons - École de ski

Jeff Seliga

Marketing Manager at Renishaw

Joshua Mwatsama
Russell Timms

Senior Consultant at Netcracker

Paul Mitchell
Eddie Hsu
Rajen Sheth

Vice President, Product Management, Google Cloud Artificial Intelligence at Google

Alexandros Stefanakis
Eddie Garcia

Executive Vice President at Southeastern Grocers

Stacey Redman

Vice President of Human Resources at Autodesk

Khushi Kaur

Partner at McKinsey & Company

Stuart Barnes
Bradford Malt

CEO, Co-Founder at Made In

Laura Borghesi

Senior Director, Growth Marketing at MongoDB | Ex-Google, Ex-Stripe

Daniel Yu

Director Products- Azure Data and Artificial Intelligence at Microsoft

Jennifer Lai

Connecting engineers with opportunities at Square. Forever learner. Proud UCI Anteater!

Paul Singh

Cloud Solutions Architect

Micheline Casey

I unleash the power of data

Jon Toshmatov

A Hands-on technical manager with a healthcare educational organization in New York.

Vamsi Vutukuru

Product + Tech leader. Hiring Sr Product Managers to lead high growth initiatives

Michael Fouraker

Navistar | Marine Corps Veteran | Talent Acquisition Strategy Manager | Follow me @MichaelFouraker

Matt Fisher

Chief Operating Officer / Executive Vice President

Terry DTM

★ ★ ★ ★ ★ Experienced Keynote Speaker | Self Esteem Architect ✔Helping Professionals be exceptional Speakers ✔

Yasmin W.
Looking for colleagues of Chris Shelby at Company Inc?