Dan Ciarametaro's Email & Phone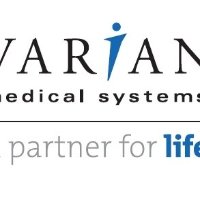 Dan Ciarametaro
Southeast Account Executive @ Stereotaxis
Dan Ciarametaro Contact Details
Greater Nashville Area, TN
Regional Sales Manager @ Computerized Medical Systems
District Sales Manager @ Varian Medical Systems focuses energy on saving lives. We develop leading solutions for advancing cancer treatment, radiosurgery, X-ray imaging, & security. From August 2013 to Present (2 years 5 months) Southeast Regional Manager @ From 2008 to 2010 (2 years) Southeast Account Executive @ From 2006 to 2008 (2 years) Regional Sales Manager
ContactOut is used by recruiters at 76% of the Fortune 500 companies
Similar Profiles to Dan Ciarametaro
David Becker

Investor and Advisor at Runa

Patrick Doolan

Investment Company Owner and Active Angel Investor at Old Peak Road LLC

Leslie McIntyre-Tavella

Strategic Leader & Entrepreneur: Setting the Pace for Excellence in Business Management

Phillip Thomas

CEO, Boston Business Group | 5x Public/Private Co CEO | Chair, Vistage Boston | Inspiring Individual & Company Growth

Claudio Paredes
Anjali Narayakkadan

Associate at Prescient Healthcare Group

Daniel Padwa

Managing Director at Bank of America Merrill Lynch

William Bruce

Manager, Management Consulting at KPMG

Charles Nguyen

Building Growth through Client Success

Robert Riessen

Global Head of IT at Teijin Aramid

Berry Mooij

Team leader electrical engineering at Greefa

Pieter Breugel

Managing Director at Kiwa ExVision BV and Managing Partner at CFocus BV

Franc Dassen

Oracle Software Developer (Forms, Reports, PL/SQL).

Lieneke Stapel

Head of HR at Crédit Agricole Consumer Finance in the Netherlands

Ireen Rempt

Senior Global Payment Operations at Booking.com

Michael Murray

Lead Security Analyst at Shape Security

Larry Dunn

C# .Net Programmer at Harland Clarke

Catalina Bilbao

LATAM HR Director at Baker Hughes, a GE company

Nicholas Guidi

Senior Product Manager - Digital Channels at First Republic Bank

Andy Knox

Senior Account Representative at DudeSolutions

Jeremy Monken

Project Manager at Strategy, LLC

Javier Mendoza

Analyst - Accenture Strategy, Cross Functional

Leigh Baxter

Buyer of Seasonal/ Trim a Tree at Meijer.

Joshua Johnson
Lauren Staffan

Talent Acquisition Coordinator

Nelson Barry

Enterprise Security Architect

Carla Martin
John Fish

Software Engineer at ASRC Federal Mission Solutions (formerly MSE)

Craig Rice

Director of Enterprise Infrastructure at St. Olaf College

Brian Isserman

Senior Technology Consultant - Security & Privacy at Protiviti

Kevin Raybon

Chairman at Global Sales Operations Association (SOPSA.ORG)

Shanna Zhao

Front End Software Engineer at Apple

Ketan Chaukar

Vice President, Business Development at Zocdoc

Elaine Tanuyan

Technical Recruiter at Tableau Software

Carrie McQueen
James Wendt

User Experience Researcher at Google

Zach Tomashosky

 Apple Corporate Operations Recruiter - Connecting with professionals in procurement and manufacturing

Huy Ngo

Software Engineer at BookingSuite, Booking.com

Alex Foskett

Sales Leader Educating, Informing, & Building Customer Experience & Sales Revenue in Cloud, Big Data, & Analytics

Inass (Ena) Elsayed

Audit Associate at BDO USA, LLP

Maya Grabovac

Member of Technical Staff at Google

Louie Siongco

Director, Human Resources at NBCUniversal, Inc.

Ryan Clarke

Sales Manager - West at Freshworks Inc. (formerly Freshdesk)

Harsh Patel

Senior Software Developer at Accenture

Jeff Friedman

Executive Sales Leader, Mentor and Coach

Shaun Russell

Principal Software Engineer at Salesforce

Anthony Lupo

Account Executive - Mid Market at Samsara, Inc

Nataly Kelly

VP of International Operations and Strategy at HubSpot -- We're Hiring!

James Capps

Senior Vice President Institutional Technology at E*TRADE

Karim Hafez

Helping Alliance, Channel and Partner Networks in the Enterprise achieve revenue force multipliers!
Looking for colleagues of Chris Shelby at Company Inc?