Xiaohan Li's Email & Phone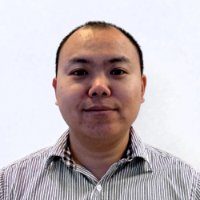 Xiaohan Li
Software Developer 4 @ Oracle
Xiaohan Li Contact Details
SUMMARY 8+ years experience in software development Quick learner, writes standard and high efficiency codes Excellent academic performance in Computer Science Work well with diverse group of people SKILLS C/C++, Java, OOD, OOP, UML, Algorithm, Security, Database, Networking, TDD, SCRUM
Senior Engineer @ Working on various Potevio secure SD card products and features. Including card driver, certification management
ContactOut is used by
76% of Fortune 500 companies
Similar Profiles to Xiaohan Li
Justine Paton

EA to Managing Partner & Administrative Support Manager, London Office at HIG European Capital

otis poole-evans

Scenic Carpenter at BLACKFRIARS SCENERY LIMITED

Javid Hafeji
Nathan Muir

Chartered Civil Engineer at DNV GL Garrad Hassan

David Simmonite

Supplier Relationship Manager at Hastings Insurance

Jan Gernatowski

IT Network and Systems Administrator

Izzy Shalaan

Founder & Chairman at Prolocus

Richard Bray

Home Care Nurse Lloyds Pharmacy Clinical Homecare Independent Product Consultant doTERRA

Matthew Collins

Owner, matthew collins furniture

William West

Senior Client Director at SCB Partners

Anne Copeland

Head of New Business Implementation, Property at Kames Capital

Michelle Le Merre

Director at DC Advisory Partners

Tim Thrower

Managing Director at OCSL

John Fletcher

Director Miller Metcalfe Commercial

Tamar Raphael

Social Media Assistant at Ted Baker

Vikki Sutcliffe

Consultant at Towers Watson

Ian Thomas

Chief Strategy Officer at Fujitsu RunMyProcess

Caeshia St Paul

Commercial Enterprise - Product Manager at Global Radio

Surya Duval

Management Accountant at International Nuclear Services

Mark Bath

Senior Systems Analyst/Developer at Altius Vendor Assessment Ltd

Constandinos Dean Zimarakis

Assistant Grip at 'Jekyll & Hyde', ITV

James Preen
Anca Nicolaescu

Content Executive at Adestra

Claire Billington-Ennis

Programme Controls Manager

Storm MacSporran

Senior visual designer and product designer at RetailMeNot

Ade Ellis

Mechanical Building Services design Engineer at Atkins

Matt Playle

Intellectual Property Counsel

Daiga Liepina- Matharu

Accommodation Manager at Fresh Student Living, Reading Central Studios

Terry DTM

★ ★ ★ ★ ★ Experienced Keynote Speaker | Self Esteem Architect ✔Helping Professionals be exceptional Speakers ✔

Alex Kolomiiets

DevOps engineer - Playtech

Alex Iglesias

Java Developer at IG Group

Cameron Bacciarini

Fullstack Software Engineer at Songtradr, Inc

Kelly Funke

Senior Vice-President, Marketing, FILA North America

Michael Aguiling

CTO & Managing Director at Cerberus Technology Solutions, LLC

Barry Leffler

Chief Marketing and Enrollment Operations Officer

Tim Rooke

AWS Certified Developer at Bili (EdTech). Experience in JS, Ruby and PHP. Past experience: General Assembly and Unruly.

Jeremy Yang

Software Engineer at Grubhub

Jennifer Ph.D.

Human-Data Interface | Data Analytics | Technical Product Management

Kathy Tong

Senior Marketing Manager @ Uber

Andy Bartholomew

Software Engineer at Airbnb

Chris Min

Senior Data Engineer at SpendHQ

Andrew Dittes

Software Engineer at Jut, Inc.

Gilad Barash

VP of Analytics at Dstillery

Brandon Humpert

Data Engineer working in Python and Scala

Jing Xia

Data Scientist/Statistician

Chang-Seo Park

Senior Software Engineer, Tools and Infrastructure at Google

Dev G.

Senior Software Engineer at Slack

Yasmin W.
Looking for colleagues of Chris Shelby at Company Inc?