Wu Xuewei's Email & Phone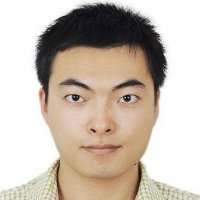 Wu Xuewei
Teaching Assistant @ Sun Yat-sen Univeristy
Wu Xuewei Contact Details
Teaching Assistant @ Sun Yat-sen Univeristy
Algorithm Engineer Intern @ Tencent
Algorithm Engineer Intern @ An algorithm engineer in data mining algorithm group of data center. Implemented different similarity measures using Scala on Spark platform, and optimized the code. Analysed different similarities in Mahout and whether they are useful in the scenario of online stores in Tencent's games. From June 2015 to August 2015 (3 months) Shenzhen, Guangdong,
ContactOut is used by
76% of Fortune 500 companies
Similar Profiles to Wu Xuewei
Sidhartha Behari
Wendy Liu

Executive Talent Acquisition- Assistant Director-EY

Reyna Gomez

Senior Consultant at PIE OPERATING

Stacy Boase

Wowza is growing and we are hiring awesome Product, QA Engineers, Mobile Engineers, and Technical Support Engineers!

Megan Adams

Your go-to-gal for Engineering, Operations, and Supply Chain opportunities with JM!

Ailie Kofoid

Operations Executive, Client Focused Leader, Team Builder

Cory Vance
Maia McCann

Editor-in-Chief & VP, Content at RockYou

Ryan Talusan

Engineering Lead at Atlassian

Paul Hayward

Data-Informed Content Marketing to Enable Scale

Cara Tammaro, SPHR

HR Director at Kegler Brown Hill & Ritter

Anthony Andujar

Vice President at Andujar Construction Inc.

Matt CPA

Senior Manager at Baker Tilly Virchow Krause, LLP

Insights Talentful

Recruiting Leader - North America Apps One

Josh Dykstra

Creating a world where everyone can love work.

Matthew Bjonerud

Founder & CEO at Cerebro Capital

Pawan Mahalle

Software Development Engineer at Amazon

Matt Witherspoon

Account Manager/Strategic Capacity Solutions at USA Truck Inc.

Patrick Peralta

IT Associate at Rothschild & Co

Prajit Prakash
Dharam Sarvaiya

Sr. Systems Analyst | Product Owner

Joseph Guevara

Physical Design Engineer | Senior IC Layout Designer at Intel Corporation, Austin Texas Design Center

Jaap Backx

Partner & Managing Director at Boston Consulting Group (BCG)

Brian O'Connor

Talent Acquisition at DailyPay - We're Hiring!

Adi Zamir

Founder & CEO, Pink of View | International Key Note Speaker: Entrepreneurship, Innovation, Medical, Digital Health

Michele Kovatchis

Senior Managing Director at Antares Capital LP

Mehdi Abderezai

Analog/Mixed-Signal IC Designer at HRL Laboratories, LLC

Stuart Maguire

Technical Solutions Architect

Manish Jhunjhunwala

Driving global business success through supply chain management, growth opportunities and process improvement

Girish Mohan

Data Science and Analytics

Seth Painter

Managing Director at Antares Capital LP

Catherine Smith
evanthia zampeli

Consultant Gastroenterologist at Alexandra Hospital

Warren Hammond

Servicenow Solution Architect at KPMG UK

Carmine DiPietro

Associate Director, IT Enterprise Infrastructure at Par Pharmaceutical

Larry M.B.A

Connected Care Account Manager at Philips

Jackie Anderson

Senior Account Manager at Industrial Strength Marketing

Emil Söderlund

CEO at Partnerlog Group Inc.

Brad Dobbie

Senior Digital Design Engineer at Lightmatter

Po-Yuan Huang

Interconnect product expert transitioning into category commodity management

Anish Mehta

Director Process Engineering at The Coca-Cola Company

Jenny Ford

Manager, Gift Card Marketing & B2B Sales at The Home Depot

Amal Thainese

Software Developer Advisor at General Dynamics Information Technology

Allan H.

Senior Vice President Of Engineering and Development at Optanix

karthik Reddy
Shashank Balasubramanian

Software Engineer at TripAdvisor

Leeanne Baard

UKI Marketing Manager at CyberArk

Chester Lee

Portfolio Manager at Harvard Management Company
Looking for colleagues of Chris Shelby at Company Inc?