Vivienne Barclay's Email & Phone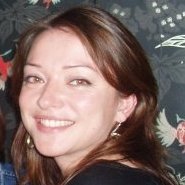 Vivienne Barclay
Global Delivery Executive - Syngenta @ IBM
Vivienne Barclay Contact Details
Global Delivery Executive - Syngenta @ IBM
Implementation and Recruitment Operations Director @ HSBC Middle East through Kenexa
I am a Talent Acquisition specialist with extensive global experience in helping businesses to improve how they attract and retain the best talent through the right people, processes and technology. Specialties include: business process re-engineering, talent management technologies (ATS/RMS implementation and optimisation), SaaS, executive stakeholder management, implementation program management (global), leading professional services and recruitment delivery teams,
ContactOut is used by
76% of Fortune 500 companies
Similar Profiles to Vivienne Barclay
Juergen Werneke

Senior Consultant bei Quanto Group

DeeAnn Yabusaki
Royal Bryson

Director, Executive Advisory Board at i3 Brands, Inc.

Carilyn Fennell

Information Security Analyst at TE Connectivity

Zeki Saribekir
Antoine Vabres

Estate Director at Eisele Vineyard

Bryan Seay

Software Engineer at NetApp

Andrew Ross

Distinguished Journalist in Residence, Institute for Research on Labor and Employment, UC Berkeley

Vincent Goubert

Managing partner chez blockfund.eu

Simon Butler

Director of Group Reporting at Seadrill

Fransisco Ferreira

Embedded engineer at Artinis Medical Systems

Alex Lloyd

Head of Contact Centre at Irwin Mitchell

Jeremy Wilson

Private Equity Senior Associate

Jim MA

HR Leader who drives business success by aligning leadership behaviors and HR programs to improve employee engagement.

Sally Dovitz

Global Cybersecurity Leadership at Yanfeng Automotive Interiors

Huimin C.

Principal Software Engineer at EMC

Rudy Vermeersch

Head of Portfolio Management

igor zachcial

Directeur chez Groupe Gueudet

Jamie Robinson

Director Business Development and Innovation at Cervus Equipment

Don Ph.D.

@Don_Wardius Effective definition & leadership of external collaboration, innovation and business development

Lewin Alleyne

Sr. Systems Engineer at Moore Capital Management

Byju Michael

Sr. Staff Engineer at Nimble Storage

Jessica Muñoz

Analyst / Senior Programmer

Wayne CPA

Director, Corporate Technology at WebMD

Weiwen Wang

Strategic Engagement Manager at Akamai Technologies

Troy Kabrich

Vice President & General Manager, Goldsboro, Service and Components Division at SPX Transformer Solutions Inc.

Lillian Tropea

Controller at AG Semiconductor Services, LLC

Chad Lafferty

Software Development Lead at SoftPro Technologies, Inc.

Michael Grimaldi

Head of End User Services

Terry DTM

★ ★ ★ ★ ★ Experienced Keynote Speaker | Self Esteem Architect ✔Helping Professionals be exceptional Speakers ✔

Shumeng Gu

Software Engineer at Google

Rajiv Raja

Principal Software Engineer at Oracle

Nathan Germer

Staff Software Engineer at Google

Michael A. Alcorn

Software Engineer at Red Hat

Paul Kisicki

VP Omni Channel & Development

Austin Puri

Software Engineer at Evernote

Vishnu Varma

Chief Technology Officer at Tiger Global Management

Jian Qiao

At the Crossroad of Machine Learning Infra and Modeling

Xuecong Jia

Data Scientist at Facebook

Hunter Poitevint

Senior Software Engineer for Microsoft Casual Games

Brett Stimmerman
Pavel Katsev

Bioinformatics Engineer at Invitae

Andrew Y.

Software Engineer at Stripe

David McWhorter
Alexander Corwin

Software Developer at SwiftStack

Michael Rodgers

Enterprise Account Executive at MobileIron

Tanvi Kalevar

Sr. Data Scientist at Aetna

Nina Lucas

Senior Product Designer at Mayvenn

Yasmin W.
Looking for colleagues of Chris Shelby at Company Inc?