Tommy Parker's Email & Phone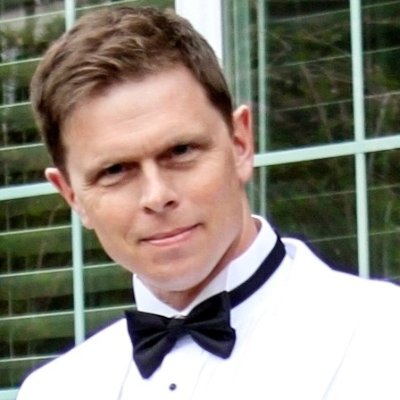 Tommy Parker
Principal Sales - Cloud - @ Hitachi Vantara
Tommy Parker Contact Details
Principal Sales - Cloud - @ Hitachi Vantara
Senior Global Account Executive @ Redapt Inc
National Sales Director @ Six Nines IT
National Sales Director @ Six Nines IT is a premier Information Technology consulting company specializing in helping businesses move to Amazon Web Services (AWS) cloud. Six Nines' AWS Cloud Assessment & Migration Services provide your company with a powerful AWS Cloud Strategy complete with solution discovery, implementation, project management, and security and scalability. We are seasoned at
ContactOut is used by
76% of Fortune 500 companies
Similar Profiles to Tommy Parker
Maureen Dunbar

Chief Recruiting Officer, Director of Business Development-Training-Joint Ventures, Realtor, BHG Mason McDuffie

Elaine Dimeo

Producer at Stowe Insurance

Dr. Amit Malhan, BDS, MHA, PhD, 6σ BB
Dawn Kelk
Liton (James) Gomes

Seeking a new position as Staff Accountant / Senior Accountant or Suitable position in Finance Department.(516) 206-8870

Kim Augusta

Real Estate Specialist, Realtor, Boston at RE/MAX Leading Edge

Ashley Duda
Paul Sikkema

I only have one goal - To Help You Find The Best Lawn & Garden Equipment For You!

Jarrett Winfield
John Nepomuceno

Social Justice Educator and Equity Advocate

David Roth

Photographer at David Roth Photography

Silvia Gaitan
Amber (Cooper) Haas

Vice President of Marketing and Development at Capstone Adaptive Learning & Therapy's, Inc.

Mary Poole

Administrative Business Partner at Google

Kristi Castano

Helping Businesses and Institutions reach their goals. How can Castano Consulting help you?

Maurene Caplan Grey

Communications Research Analyst

Eron Lloyd

Sustainability Professional and Data Analyst

Steve Maling

Cross Business Engagement Director at Schneider Electric

Andy Luna

Manager, Distribution Loss Prevention at Michael Kors

Juanita DeLoach, PhD

Managing Associate, Dentons US LLP

Vladislav Steklac
Allyson Hillman

Director of Sales - Southwest Florida

Rico Marotto

Sales Manager/ Store Made to Measure specialist/Buyer all categories

Tad Yoshida

Patent Scientist at Knobbe Martens Olson & Bear LLP

Jim Fraleigh

Associate Athletics Director at University of Notre Dame

Sam Homsy

Regional Marketing Manager - Cadillac Southeast Region

James Neusom

Social Media Director at South Bay Sub-Regional Broadband Consortium

Brenda Blake

Founder Livin' Fully, Co-Founder Indigo Thinking

Terry DTM

★ ★ ★ ★ ★ Experienced Keynote Speaker | Self Esteem Architect ✔Helping Professionals be exceptional Speakers ✔

Satya Nadella
Bill Gates

Co-chair, Bill & Melinda Gates Foundation

Tom Jones

Enterprise Account Executive at Iterable

Chine Ikoro

Software Engineer at Lyft

Lauren Corron

Lead Drupal Engineer at National Geographic

Fan Wang
Heather Mayo

Accomplished Senior Merchandising and Operations Executive

John Peebles
Julius Ivancsits

Chief Financial Officer at Analytical Sensors & Instruments, Inc.

Suzanne Casolaro

Former VP Sales turned Job Whisperer

Mohamed Azim

Ingénieur Devops, Cloud & Développement

Vince Indriolo

Software Engineer at Simplex Investments

Christine Chasse
Alex Tannenbaum

Software Developer at Vela

Mahesh Gandhe

Head of Platform Product Management at Trifacta (I am hiring!)

Lea Bidder

Co-founder and President Ava Science, Inc.

Mayank Sharma

Salesforce Certified Advanced Developer

Franco Sasieta

Technical Lead, Senior Software Engineer at Rally Health

Yasmin W.
Looking for colleagues of Chris Shelby at Company Inc?