Todd Grossman's Email & Phone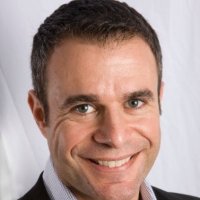 Todd Grossman
Vice President of Customer Service @ PR Newswire
Todd Grossman Contact Details
New York, New York, United States
Strategic and innovative new media and communications sales and operations executive with rich history of career successes driving strategic vision, attaining multimillion-dollar sales gains and double digit market share improvements, structuring and recruiting high-performance organizations, and designing sales and operational solutions that produce top-line performance increases. Thrive on steering challenging opportunities within fast-paced, action-oriented work environments. Specialties:
ContactOut is used by
76% of Fortune 500 companies
Similar Profiles to Todd Grossman
Bryan Helm

Senior Softare Engineer at Zoccam, Ltd

Paul Wein

Physician at Paul K Wein MD PC

Norm Celotto

People Strategist - Developing an Effective Workforce

Scott Leman, PhD

Leadership Consultant and Education Specialist

Sarah Quinn Minici
Andrew Bursey
Melissa VandenBerg
Priya Jacobs, CPA

International Tax Planning

Ian Lafkowitz

Founder and President of Sevillian Productions & Partner of Joe's Pizza

Jaritza Verdin
Collie Eckels
Rob Gerdin

Graphic Designer at NatureRails LLC

Shaorong Chen

Senior IP Counsel at DuPont

Terry Taler

Director sales at NEC Unified Solutions

Thomas Bax

Chief Financial Officer at NXT Capital

Cindy Arbogast
Ernest Harmon

Regional Operations Manager at SolarCity

Julia Algeo

Principal at Maser Consulting

Jacquelyn Guerrero

Director of Distribution at Williams-Sonoma, Inc.

Alicia DiIorio
Kathleen B. Mumme, IIDA, LEED AP

Sales Representative at Designtex

Brenda Basu

Systems Developer at Accenture

Ruthie (Eisenstadt)

Speech Language Pathologist/Educational Diagnostician at Fairfax County Public Schools

Grace Eyk

BCBA at Behavior Analysts of West Michigan

Richard Hughey

Owner at Elk Grove Mobile Screens and Chimney sweep

Nilesh Sudrania

Salesman / Fund Services & Fund Technology / Founder & CEO / CFA - CPA - MBA

Desiray Johnston

Lead Industrial/Manufacturing Engineer at Zodiac Aerospace

sarah seay

Hedis quality management coordinator at Blue Cross Blue Shield of Michigan

Kim Wathey
George Kellerman

CEO & Managing Director at Yamaha Motor Ventures

Jon Daulton

Head of Sales at Determined AI

Anu Lazarre

VP, Talent Acquisition @ IPGMediabrands

Sam Erdheim

Vice President of Marketing at Fidelis Cybersecurity

Erik Garcia

Enterprise Sales at HackerRank

Emily Wolfe

Product Designer at Facebook

Doug Wilson

Director of Talent Acquisition at Microsoft

Akshay L.

Product Management (Data, Analytics, Applied Data Science)

David Bladow

Ancient Ritual ⏳⚡️ | Past :: BloomThat

Samuel Bauer

Senior Associate Consultant at Bain & Company

Touraj Parang

Strategist, Investor, Entrepreneur

David Jensen, CPA

Director of Compliance and Accounting at Build Group, Inc

Janardhan Raju

UI Architect, Engineering at Vlocity

Brijen Ved

Lead Developer / Technical Lead at Guidance

Ahna Girshick

Senior Computational Research Scientist at AncestryDNA

Jessica Vasisht

Vice President, Sweet Earth Enlightened Foods, at Nestlé

Akash Yellappa

Software Engineer Engrade

Terry DTM

★ ★ ★ ★ ★ Experienced Keynote Speaker | Self Esteem Architect ✔Helping Professionals be exceptional Speakers ✔

Yasmin W.
Looking for colleagues of Chris Shelby at Company Inc?