Tim Bennett's Email & Phone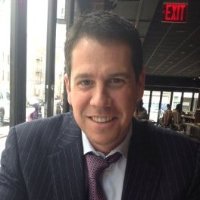 Tim Bennett
Delta Bridge, Inc @ Delta Bridge, Inc
Tim Bennett Contact Details
Washington D.C. Metro Area
Delta Bridge, Inc @ Delta Bridge, Inc
Program Analyst @ Global Security Affairs, Department of Defense
Delta Bridge, Inc @ Founded in 2006, Delta Bridge provides network and operational support diversity for select domestic and international clients. As a leading commercial communications consulting firm and systems integrator, we provide international telecommunications services and support. Delta Bridge specializes in providing secure, robust, highly configurable fixed and mobile communications globally, to include the most remote,
ContactOut is used by
76% of Fortune 500 companies
Similar Profiles to Tim Bennett
Daniel Benitez

Account Manager at Campus Debt Solutions

Timothy (Tim) P. Miller CCHP

President/ Owner at TP Corporate Lodging, Inc. and Owner, TP Corporate Lodging, Inc

Thomas Loffredo

Patriot Staffing & Services, LLC

Erik Dollman

Government and Education Specialist at Toshiba Business Solutions

James Garland

Co-Founder at StealthyStartup

Sonia Ardeel

Director, Learning Solutions at GP Strategies Corporation

Frank Stephens

Client Success Manager at COI Tracker

Dave Craig

Vice President, Human Resources at Fazoli's Restaurants

Jimmy Chen
Steve Harper

Technology Entrepreneur | Keynote Speaker | Executive Coach | Relationship Strategist

Russell Steiner

Customer Happiness at UrbanStems

Mario Marquez

School Support Officer at Houston Independent School District

Jon-Eric Steinbomer

CEO & Research Director, Progress UX Research and Usability Consulting

Dr. Hoeve

Physician at Facial Beauty by M.D. Laser, and facial rejuvenation center

David Bervig

Senior Level Human Resources Professional

Corinne Vannatta

Systems Engineer at L3Harris Technologies

Cheryl Richardson

Senior Interior Designer at Marriott International

Jonathan Wenger

CEO/Partner, Genesis Products, Inc.

Winnie Werne

Vice President/Executive Recruiter ~ Fashion, Luxury & Beauty Division

Marybeth Stevens-Carhidi

Leader, Benefits Center of Excellence & Service Delivery at GE

Cindy Fishman

Customer Success Consultant

James Pittman

Senior Director, Ownership Experience

David Gusick
Guy Schneider

Enterprise Software Sales Leader and Contributor

Peppur Chambers

International Writer, Producer and Educator.

Carmen Flores

LEAN Champion / Human Resource Manager at Rudy's Tortillas

Gillian Sandler
Mike Braden

DIRECTV Regional Sales Manager Commercial and Hospitality & Institutions - Western Region

Mark Jedraszek

Sr. Principal Solutions Architect at Winchester Systems, Inc.

Jay Katzen

CEO, Achilles Information Ltd

Mimi Swain

Chief Revenue Officer at Ring

Sadaf Kazmi

Vice President, Global Digital Strategy at Thomson Reuters

Wael Nasreddine

Principal Architect at KeepTruckin

Gregory Sewitz

Co-Founder at Magic Spoon

Aditya Mangal

Senior Research Engineer at Yahoo

Matt Mitchell

Cloud Data Warehouse | Data Lake | Data Pipelines | ML & AI | Data Science | Business Intelligence

Erik Verbeek

VP of Customer Success at Box

Melinda White

Global Talent Partner, Academic Relations Strategist, Technical Transfer Programming

Corey Henson

Business Development Director at Sharethrough

Jonathan Mark

Digital Marketing Professional

Omari Starks

Empowering Sales & Marketing teams via accurate and customized leads

Tom Seery
Vignesh Mahadevan

Software Engineer, Personalization, Context Aware, Internet of Things (IoT), Data Science, Machine Learning, Big Data

Andrew Benoit

Founder | Chief Executive Officer

Claudine Halcomb

Sr. Recruiter at Hudson RPO

Eric Benedetto
Patrick Ancillotti

Engineering Leader, Technical Advisor

Terry DTM

★ ★ ★ ★ ★ Experienced Keynote Speaker | Self Esteem Architect ✔Helping Professionals be exceptional Speakers ✔

Yasmin W.