TJ Chung's Email & Phone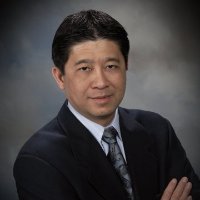 TJ Chung
President @ Navman Wireless & Teletrac
TJ Chung Contact Details
President @ Navman Wireless
CEO & President @ Navman Wireless Holdings
Master of Business Administration (MBA), MBA @ Duke University - The Fuqua School of Business
TJ is a highly motivated and seasoned CEO with twenty years of P&L experience in managing global businesses, driving growth, creating new products, and improving operations; experienced across multiple industries and business models; strategic with a strong and decisive leadership; excellent communicator and highly personable; experienced working in both public and private company environments.
President @ A global
ContactOut is used by
76% of Fortune 500 companies
Similar Profiles to TJ Chung
Craig Collins

Investment Manager at Kiltearn Partners

Euan Skene

Project Mechanical Engineer at Harley Haddow

Andreas Welz

Partner and Master Mariner at Mills & Co

Aleks Eror

Staff Writer at Titel Media (Highsnobiety.com)

Greg Darrell

Commercial Director Power T&D at Balfour Beatty plc

Gary Regan

Cambo Lead Process Engineer at Siccar Point Energy

Niki Storey

Head of Programme Change at NWG (Northumbrian Water Group)

Rohan Nicol

Occupational Therapist at Chase Farm Hospital

Daniel Anketell-Jones

Techincal & Engineering Manager at Harley Facades Ltd

Mukul Srivastava

MBA Student at Essex Business School

Heidi Bladen

General Manager (Head Coach)

Melineh Soukiasian

Research Analyst - Industrial Capital Markets, Western US at JLL

Shawna Plourde

Product Support Specialist, Elekta

David Koebler
Benjamin Arab

Director, International Customer Service / Inside Sales at Safariland

Mark Flynn

Global Communications and Media Research Lead at Accenture

Robert Higgins

West Region Engineering Manager at FedEx Ground

Graham Petit

Clinical Systems Supervisor - Patient/Partner Services

Jodi Moughemer

Director, Revenue and Claims Analysis at Highmark Inc.

Jeffrey J Uliano

Partner Health Industries at PwC Consulting

Christine Krumbholz

Sr. Manager of Corporate Events at Omnitracs

Carl Fransman

Registered Nurse Case Manager at NorthShore University HealthSystem

Christopher Bohannon

Director, Applications Development at Sirius Computer Solutions

Jody Detmore

Vice President of SFP Brokerage and Director of Real Estate at Spec's Liquor

Kevin Hilchey

President at Lodging Host Hotel Corp

Beth Renneisen

Graphic design, multimedia, interactive iPad magazine apps

Sola Olaode

Technical Lead at Northrop Grumman Corporation

James Geppert

RN Case Manager at New York Methodist Hospital

Chang-Ching Tu

Founder and Chief Executive Officer at LumiSands Inc.

Kelli Davis

Vice President of Data Intelligence at CastleBranch

Margarita Savova

Lead Data Scientist at Adobe Systems

Michael Tran

Senior Software Engineer at Harness

Adam Strong
Julie Johns

Head of HR and Talent Acquisition at VICIS, Inc.

Kristin Knapp

Vice President E-Commerce and Retail.com, Parfums Christian Dior

Todd Cione

Enterprise Sales Lead - US at Apple

Hal Charnley

Chairman, Investor, Strategic Advisor

Yurong Shi

Engineering Manager - Payments Team at Airbnb

Avery Alix

Director of Product Management at NCSOFT

Alan Cutler

Expert | Food | C-Suite | Outside Director

Shannon Heffernan

DMM, Personal Care at Walgreens Boots Alliance

Alfredo Patron

Executive Vice President Business Development at TeamViewer

Kevin Kliman
David Isquick

Product Marketing at Optimizely

Beth Prunier

Senior Vice President Of Sales at HR Acuity

Vanessa Stofenmacher

Founder / Creative Director @ Vrai & Oro

Wes Cheng

Staff Software Engineer at YouTube

Andre Bliznyuk
Terry DTM

★ ★ ★ ★ ★ Experienced Keynote Speaker | Self Esteem Architect ✔Helping Professionals be exceptional Speakers ✔

Yasmin W.