Sue Humphreys's Email & Phone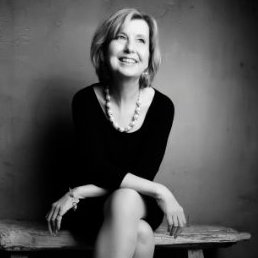 Sue Humphreys
Information Security Consultant @ Leading Resolutions
Sue Humphreys Contact Details
London, Greater London, United Kingdom
Information Technology Security Manager @
ACCA
CIS LI - Certified Information Security Lead Implementer ISO27001:2013 Information Security Specialist with 15+ years experience within an FSA/FCA regulated environment. A proactive self-starter with good communication and influencing skills. Very 'hands-on' approach. Strong understanding of information security frameworks and methodologies - ISO 27001 and PCI DSS, Risk Assessments, Cyber Security, Cyber Incident Management, Data Protection Laws,
ContactOut is used by
76% of Fortune 500 companies
Similar Profiles to Sue Humphreys
Daphne Bogert

Software Development Leader

Ayo Ogunsanlu

PHARMACY EXECUTIVE LEAD:QUALITY ASSURANCE/ QUALITY CONTROL & QUALIFIED PERSON at IMPERIAL COLLEGE HEALTHCARE NHS TRUST

Lewis Westbury

Enterprise mobile architect at Front-Line Tech Ltd

Cara Roberts

Operations Manager at Whitbread

Gary Bullen

Alliance Director APAC at CBRE

Lawrence Salisbury

Creative Director at Juice Creative – helping our clients' maintain the competitive edge for over 15yrs

Rob Marsh

Commercial Director UK and Ireland at Sony Pictures Home Entertainment

Frances Taylor
Joe Miranda

Director at Enterprise Management 360, A Division of IMI Publishing

Bass Reyes

Nurse at National Health Service

Ewan McConnell

Senior National Account Manager at Ella's Kitchen

Ashley Kupaza

Specialist DevOps Consultant, Father, Dancer, Musician

David Hesp

Senior Developer at Total Ltd

Jean Luc Jouzeau

Responsable commercial chez ID COPIES

Céline Batier
Clémence Lacharme
Arnaud ROLLAND

Directeur RSE Coca-Cola European Partners

Julien Mathieu
Maxime Santilli
Hy-Bien Nguyen
Valentin GIRAUD

Ingénieur d'études chez beNext

Honggi Chuang

M.S. in Software Engineering student at Carnegie Mellon University

Hsi-Hsun Chen

Full Time Research Assistant, Institute of Medical Devices and Imaging,- National Taiwan University

Juliana de Freitas Cangiano

Gerente de Relacionamento Van Gogh na Banco Santander

Fernando Carolo

Engineering Manager, SRE at Google

Felipe Meliga

Finance Manager - Strategic Projects & Pricing na Souza Cruz

Gerson Neto

Investidor Anjo | Conselheiro | Consultor | Mentor

Jessica Wicksnin

Front End Engineer II at Amazon

Ashish Goel

Founder CEO at Urban Ladder

Adam Gilreath

Global Purchasing Director at Lear Corporation

Joan Eikens
Nandini Adhyapaka

Software Engineer at PayPal

Amy Thelen
Srinivasu Lanka

PHP | Magento Certified | Mirakl | Elastic Search | Solr | Full Stack | Mobile | Enterprise Architect | Java Spring |H1B

Smriti Agrawal

Software Engineer at Rubrik, Inc.

Greg Wan

CEO & Founder at uGen: developing a platform for teens and tweens to create, play, and socialize seamlessly

Sam Balooch
Louis Desforges

Director, Talent Development at L'Oréal

Mark Harriman

Production Test Systems Engineer at Paxton Access Ltd

Noah Goldman

Lori Loughlin's Daughter's Crew Instructor | Sign up: tinyurl.com/NGNewsletter

Doug Heimer

Technical Director at Monolith Productions (WB Games)

Lanchen Zeng
JoAnn Kintzel

CEO/President at Procare Software

Sachin Jain

CEO - Carrum Health | Rebuilding Healthcare - Bundle by Bundle

Robin Eisenman

Senior Manager Talent Acquisition G&A at Regeneron Pharmaceuticals, Inc.

Sarad Mohanan

Data Engineer at Hevo Data Inc

Benjamin Abdi

Co-founder in charge of product @ Lalilo
Looking for colleagues of Chris Shelby at Company Inc?