Spenser Skates's Email & Phone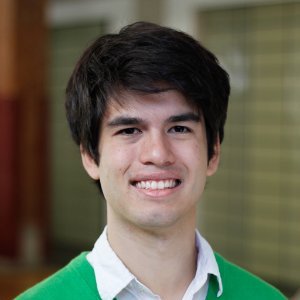 Spenser Skates
CEO, Co-Founder @ Amplitude Analytics
Spenser Skates Contact Details
CEO, Co-Founder @ Amplitude Analytics
Co-Founder @ Sonalight
Algorithmic Trader, Researcher @ DRW Trading Group
Co-Founder, CEO @ Amplitude gives you scalable analytics that you'll love, even at high event volumes. Answer your critical questions, get fast and open access to your data, plus get fair pricing at scale. From June 2012 to Present (3 years 5 months) San FranciscoCo-Founder @ Text hands-free through speech recognition on Android. From August 2011 to
ContactOut is used by recruiters at 76% of the Fortune 500 companies
Similar Profiles to Spenser Skates
Andrew Griffin

CEO at Balmain NB Corporation Limited

Renee DiGiorgio

Production Coordinator Arrium

Kimberly Whitty

Maths teacher and Pathways Coordinator at John Monash Science School, Victoria, Australia

Martti Warpenius

Director at Resonate Acoustics

Bryce Marley

Management Assistant - GSO - Procurement and Facilities at U.S. Department of State

Jim McConnon

Drilling & Completions HES Supervisor at Chevron

Brandon Pike

Contracts Officer at BHP Billiton Iron Ore

Gary Davison

Managing Director, Mining One Pty Ltd

Luke Dorrington

Business Development at Seven Network

Mario Kendra

Director at Marcom Communications

Vicki Collins

Seeking new opportunties in Change Management and Emergency Management

Jonathon Morison

Experienced Business Development Professional

Jon McNish

Owner/principle consultant - Private Organisational Resilience Advisory

Hailey Nguyen

Senior Account Executive at MediTech Media

Massimiliano Manno

Digital Fabrication - Computational Designer - Automation

Mark Neveceral
Rob Colson

General Manager Supply Chain Strategy, Asia Pacific Region at Landis+Gyr

Charity (Dela Cruz) Vinluan

Desktop Support Engineer at Metso

Anthea Carey

Research and Development at Flight Centre

Maree Targett

Oracle Principal Functional Analyst at Origin Energy

David Lidlow

Business Development Manager at Applus+ Velosi Australia

Richard Harris

Founder, Company Director, Registered building practitioner in multiple states.

Jake Mawn

Mechanical Engineer at Mount Isa Mines

Caireen Zaina

Performance Analyst at Downer Rail

Lauren Spooner

Student at University of New South Wales

Misha Habib

Intermediate (Audit & Assurance) at Grant Thornton Australia

Nadya Ponomarenko

Team Leader - European Consulting at Third Bridge

Olivier Aurand
Dr. Schaefer

Chief Executive Officer at TOM TAILOR GROUP

Luke Smith

Investment Associate at Reed Elsevier Ventures

Ed Hagerty
Davide Domenghini

Lead front end developer at MomentumABM - Account Based Marketing Agency

Sinead Bunting

Planning & Operations Director - Subscriptions at The Telegraph

Chris Methven

Vice President Global Sales and Alliances at IHS

Gary Wells

Head of Marketing at Chain Reaction Cycles

Edward ACIM

Assoc. CIM, CRM Manager at Springer Nature

Harriet Clothier

Country Marketing Manager, Head of Marketing Department UK&IE

Ross Richards

Recruitment Consultant at JNC Recruitment Limited

Russell Stopford

Chief Digital Officer at Paris Saint-Germain

Dipesh Gurung

Resourcing | Talent Acquisition - Strategy | Source | Lead | 360 | Global | D&I

Kenneth Rasch

Head of Sales, Nordics, South Africa and UK/I at Jitterbit

Chris Jones

Regional Sales Director at Meniga

Derek Lennox

Head of Data Governance @ Sainsbury's Bank

Richard Wazacz
Terry DTM

★ ★ ★ ★ ★ Experienced Keynote Speaker | Self Esteem Architect ✔Helping Professionals be exceptional Speakers ✔

Yasmin W.
Looking for colleagues of Chris Shelby at Company Inc?