Segun Bash's Email & Phone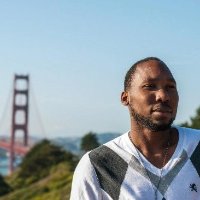 Segun Bash
Operations Intern @ Vansco Electronics
Segun Bash Contact Details
Bachelor of Science (BS) @ Bradley University
I'm an experienced product manager with an obsessive dedication to user experience and design. I've led and worked in the trenches with cross-functional teams to bring innovative mobile and web products from doodles in an exec's notepad to successful web and mobile apps. Irregardless of tight budgets, harrowing timelines and, the need to apply copious amounts of
ContactOut is used by
76% of Fortune 500 companies
Similar Profiles to Segun Bash
Ann Marsa

Technical Recruiter at OneHire LLC

Jenna Volm
Mike Gower

Mechanical Engineer | Technical Recruiter

Jessica Koch

Sports, Entertainment & Large Public Venue In-Building Network Specialist

Matthew Hamel, CIMA

Managing Director, Institutional and Retirement Business Development at Virtus Investment Partners

Vince Carbino

Principal, City of Angels School

Pranav Dogra

D365 F&O | Dynamics AX | ERP | Consulting | Project Management | Agile | BI | Technology Enthusiast

Naoufal Elalami

Senior IT Consultant at Affordable Family Health Services

Alex Okin

Sales at Green Art Plumbing Supply

Andy Kuo

Director Business Development at Acer Cloud Technology Inc.

Chad Mureta

CEO, bestselling author of App Empire. #1 educational platform on apps & 150 million downloads worldwide.

Charles Knuffke

Western Region Vice President at WattStopper

Pamela Chan

Director, Strategic and Direct Marketing at UC Berkeley

Ettore Dragone
Kyle Marti, CPCU

Assistant Vice President - Senior Property Underwriter at XL Catlin

Maddie Smith

District Sales Manager at KIND

Christian Nicolás Desrosiers

Co-Founder at Qorax Energy

Erik Hansen

Accounting & Finance Recruiter

Lily Beckeman

Associate Merchant at Club Monaco

Amanda Billings

Staffing Specialist at Allegis Global Solutions

Joelle Shapiro

Manager, Creative Advertising at Paramount Pictures

Rahul Bauskar

Analyst (Tech Coast Angels), Product Development (IoT)

Jenny Cushing

Vice President - Leasing at Vestar

Keith Preusse, MA, CDS
John

[email protected]

Software Recruiter & TechStars Sponsor

Michael Hurr

Senior Analyst at iPipeline

Nicki Thelen

Senior Specialist - Recruiting Operations at Union Pacific Railroad

Jonathan Beckers
Terry DTM

★ ★ ★ ★ ★ Experienced Keynote Speaker | Self Esteem Architect ✔Helping Professionals be exceptional Speakers ✔

Marc Suszynski

DIrector of Marketing Programs

Kate Donovan

President Global Recruitment Process Outsourcing (RPO); SVP ManpowerGroup Solutions including RPO and TAPFIN.

Elvin Vedar

Build and Release Engineer at Nest Labs

Alex J.
Matthew Service
Norah Han
Shalini Raghavan

Chief Marketing Officer at L'Oréal

Alyssa Wisdom
Tom Tran

Chief Financial Officer at Molina Healthcare

Ryan Sullivan

Talent Acquisition Team Lead at Gravitas Group

Jason Oliver

Qualified Cloud Architect at KCOM

Amir BENNABI

Consultant Full Stack Java/JEE/Angular

Lily Woods

Senior Salesforce Architect

Genadijus Paleckis

Senior Frontend Developer, Team Lead at Gamesys

Sebastian Z.

Head of Data Services Connected Car at BMW Group

Huw Thomas

Senior Managing Director at Teneo

Godfrey AWS)
Qais Ali

Sr. Java - fullstack developer

Yasmin W.
Looking for colleagues of Chris Shelby at Company Inc?