Scott Webster's Email & Phone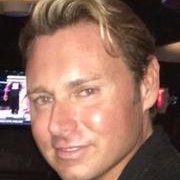 Scott Webster
Casting Director @ Freelance Casting Director
Scott Webster Contact Details
Casting Director @ Freelance Casting Director
Casting Director/Producer @ Wild HD/GGW Brands
Bachelor's Degree, Communication and Media Studies @ University of Tulsa
Expert in casting for film, television and print production. Excellent experience in public relations techniques, campaigns and live events. Marketing specialist with solid experience developing sales and marketing strategies for clients in the entertainment industry. Masters Degree in Business Communication from Pepperdine University.
Casting Director @ Casting Director for films and TV series: Casting Director-LA, Wrong Turn 6,
ContactOut is used by
76% of Fortune 500 companies
Similar Profiles to Scott Webster
Kevin Messing

Creative Director at Grand River, Inc. is now Perficient, Inc.

Peter O'Doherty

President at Special Electronics Group (NeedABigScreen.com & MotorsportTiming.com)

Mike Lyon

Executive Vice President at Nexsys®

Howard Nagelberg

CFO at JUICE Pharma Advertising

Kevin Creel

President, Business Strategy and Development

Aaron Conner

Athletics Marketing Student Intern (TAMUC) | lionathletics.com | Sports management & Marketing | Aspiring Athletic Director | #WeAreLions

Murray Huneke

Managing Director at North Point Advisors

Alicia Tan

Healthcare Strategy Consultant at Deloitte

Tami Cumings

Senior Vice President of Sales & Marketing at The Arbor Company

Chris Utterback
Ajay Rambhia

Technologist & Evangelist

Michael Coleman

Senior .NET Developer/Architect

Alicia Robinson LMT

Licensed Massage Therapist, Reiki Practitioner

Scott Eisenberg

SCM and IBP at My Supply Chain Group

Ravi Naresh

Vice President at Goldman Sachs Investment Partners

Drew Smith
Jack Hamilton

Fundraiser at SD&A Teleservices, Inc.

Ryan PHR

HR Generalist at Wakefern Food Corp.

Di Lu
Luke Vasold

SAP Resource Manager at Extrinsic

Tyler Mulvey

Senior Account Executive at Culture Amp

Tiffany Terrazzano

Director, Integrated Partnerships at Combate Americas, LLC Media Consultant, tiffanyoliviamedia.com

Nirav Vic Hindocha

Infrastructure Engineer at Cosentry

Jimmie Keas

Owner / President at Gutter Helmet

Varsha Monick

Manager at Deloitte Consulting (Strategy & Operations)

Grace Zhou

Business Development Manager at Snail Games

Joydeep Ghosh

Chaired Professor at Univ of Texas at Austin

Christopher Picariello

eCommerce Marketing at Universal Orlando Resort

Tanner Cobbs

Senior Account Manager at Dynata

Chris Rosenau

Certified Magento Web Developer

Colin Mitchell
Hieu Le

Senior Software Developer at Internet Brands

Igor Geller

Software Engineer at Google

Steven Rostedt
Matthew Klupchak

Senior Software Developer at Microsoft

Chetan Ambekar

Senior Software Engineer at Rovi Corporation

Mike Lewis

Lead Gameplay Programmer at ArenaNet

Cindy Hammes

VP of Supply Chain at Four Hands

Justin Cross

Office Engineer at Clark Construction Group, LLC

Larry Foulkrod

Principal Architect at SolarWinds

Pete Hare
Anchit Jatana

Software Engineer, Data / AI at Target

Kristopher Samples, P.E.

Project Manager at Reiss Engineering

Sudhir Sagi
April Salud

Social Media Editor at BuzzFeed

Raghavendra Gunnai

Data Scientist at SanDisk, a Western Digital Brand

Christopher Aaron

Software engineer at Finix

Anirud Yadav

Software Engineer at Facebook

Jaymee Cook

Career Consultant at Weaver Partners
Looking for colleagues of Chris Shelby at Company Inc?