Sameer Abhyankar's Email & Phone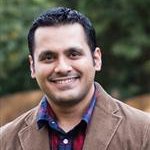 Sameer Abhyankar
Strategic Engineer - Big Data on Google Cloud @ Google
Sameer Abhyankar Contact Details
Marietta, Georgia, United States
Strategic Engineer - Big Data on Google Cloud @ Google
Consulting Manager - Solution Architect @ Cloudera
Senior Manager Big Data Analytics @ Accenture
Master of Science (M.S.), Computer Science @ State University of New York - System
Solutions Architect @ From January 2015 to Present (1 year) Greater Atlanta AreaSenior Manager Big Data Analytics @ From August 2014 to January 2015 (6 months) Greater Atlanta AreaSenior Architect - Big Data @ • Lead architect for the Big Data and Hadoop platform. • Helped developed the strategy, operating model and implementation roadmap for the Big
ContactOut is used by recruiters at 30% of the Fortune 500 companies
Similar Profiles to Sameer Abhyankar
Kimberly Holden

Enterprise Technology Services Manager

Dan Veile

Production Manager at Young Dental, a subsidiary of Young Innovations, Inc.

Joe Ferraro

Senior R&D Program Manager at SRI International (Sarnoff )

Josef Betz

Quality Assurance Engineer at Unify

Nichols Malick

Middle School Dean of Students at Prospect Sierra School

James Riva

Vice President Global Alliances at Where Food Comes From, Inc.

Jenn Chen

Interior Designer at LMN Architects

Anni yatham

Enterprise Innovation Specialist

Wes Lagatta

National Sales Manager at Univision Communications Corp

Trey Hornung
Brijesh WARRIER

Vice President - Operations

Lakshmi Narayanan

Environment Health Safety Quality(EHSQ) Expert at RITES Limited

Brian Smith

Looking for my next big job

Sudhir Bahl

Founder - CEARIS at LifeForce Health Systems

Anshu Khadgawat

Associate- Key Account Management at ValueFirst Messaging

Sean Kennedy
Suresh Janakiraman

Director - Capgemini Cloud Infra Services

Ila Wadhwa

Head of App Store Business, India at Apple

Sanket Baxi

Business Analyst at Edelweiss Financial Services Ltd

Pratik Malladi

Everything Travel and Everything Finance

Kate Goodison

Head of Event Marketing EMEA at Qualtrics

Juha Jauhiainen

Infrastructure Sales Leader at Pedab Finland

Sylwia Czajkowska

HR Advisor - Learning & Development

Pavan Yerraboina

Software Engineer at Verizon Media

Gareth Hay

Manager of Loss Prevention Ireland. TJX Europe

John Clifford

Senior Client Support Engineer at TERMINALFOUR

Paul Gilsenan

Product Executive at Virgin Media

Ger Twomey
Tony Cotter

Ambassador of Ireland to Thailand (also accredited to Myanmar)

Daragh Hennelly

Finance Director at Microsoft

Luke Phebey

Account Director, LinkedIn Marketing Solutions

Joel Gibbard
Ros King

HR Director at FBN Bank (UK) Limited

Keld Schreven
Dr. Rabener

Partner and Managing Director at BCG Digital Ventures

Jon Lane

Life is short, make it count and do the right thing. People, customer and data focused leader at Liforme.

Cecilia Liao

Applying customer data science to solve commercial challenges of data-driven businesses

Nathan Garlick

Account Director at EMC (RSA/Pivotal)

Shahzain B.

Engineering Manager and Lead Architect

Paul Haydock

Product builder. Entrepreneur. Dad. // 3x Founder now helping other founders raise money // Investor

Tom Dalglish

SVP, Global Head of Transformation at SmartStream Technologies

Trudi Sunderland

Senior HR Business Partner at ATG (Auction Technology Group)

Gemma Milne

Freelance Science & Tech Journalist | Co-Host of Science: Disrupt podcast

Imran Rafiq

SQL BI Developer at Brewin Dolphin

Adam Hart

managing recruitment for our Consulting UKMEA business at Arup

Samantha Clark

Senior Employee Relations Director at Accenture

David White

Talent Acquisition - Europe at Varonis

Sarvesh Kumar

Founder & CEO Singular Intelligence, Entrepreneur,Mentor,System Builder

Terry DTM

★ ★ ★ ★ ★ Experienced Keynote Speaker | Self Esteem Architect ✔Helping Professionals be exceptional Speakers ✔

Yasmin W.
Looking for colleagues of Chris Shelby at Company Inc?