S. Dean Sakati's Email & Phone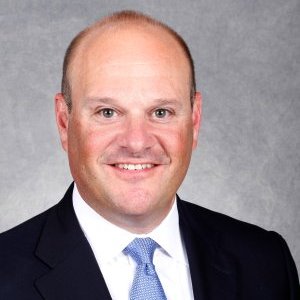 S. Dean Sakati
Managing Director - Head of Strategy and Business Development @ BNY Mellon
S. Dean Sakati Contact Details
Managing Director - Head of Strategy and Business Development @ BNY Mellon
Partner @ AXOPA Partners LLC
BS-Accounting, Accounting @ State University of New York College at Oswego
Execution focused Senior Financial Executive with broad management experience developed across strategy and business development, finance and accounting, project management, and administration. Devises strategies, makes acquisitions, and forges strategic business partnerships that lead to competitive advantage. Comprehensive knowledge of buy-side investment management process and its enabling technologies as demonstrated by nearly 25 years of both buy-side and
ContactOut is used by
76% of Fortune 500 companies
Similar Profiles to S. Dean Sakati
Jeremy Armstrong

CEO Mitchell County Hospital Health Systems

Kara Schultz

Field Marketing Specialist

Rich Hawkins, MBA, SSBB

Supplier Development & Quality Systems at Stanley Black & Decker , Inc.

Sue Gilad

Leadership Council at Broadway Cares

Donna Lorman

President at Autism Society of Greater Orlando

Andy Horgle Sevordzi

Process Engineer at Enbridge Energy

Andre Turner

Marketing Manager at Chicago Blitz Professional Indoor Football Team

Josh Follis

Interactive Product Manager at St. Jude Children's Research Hospital

John Zeltmann, CFP®, CFA

Wealth Advisor at RegentAtlantic

Randy Pidhayny

Federal Account Executive at SGI

Patrick Woodbury

Computer System Administrator at Federal Public Defender

Annette Newell

News Anchor at Curtis Media Group

Joshua Franzel, PhD

VP, Research - Center for State and Local Government Excellence

Steve Hoffine

Department Manager at Burns & McDonnell

Kelly Meehan

Director of Service Management at Education Partners, LLC

Scott Zerneri

Research Analyst at Standish Mellon Asset Management

Garin Wong

Associate Project Manager at Cini-Little International

Holli McCormick

Media planning, SEM, SEO, and strategic planning.

Kathryn Yao (姚聖心)

Sales Development Associate at Stanley Korshak

Patrick Collins

Senior Manager Process Excellence at HCSC

Daniel McCusker, CFP®, MBA, AIF®

Senior Wealth Advisor at HJ Wealth Management, LLC

Rose Smith

CEO RCS PRODUCTIONS INC. & NEW ERA GLOBAL LLC.

Colleen Campbell Sovich

SAHM awaiting perfect opportunity to shine

Emily Hay

Technology Audit Leader at Brighthouse Financial

Celia (Landgren) Van Lenten
Malinda Minzenmayer

Vice President Media Director at The Automotive Advertising Agency

Terry DTM

★ ★ ★ ★ ★ Experienced Keynote Speaker | Self Esteem Architect ✔Helping Professionals be exceptional Speakers ✔

Satya Nadella
Bill Gates

Co-chair, Bill & Melinda Gates Foundation

Rajeev Bhanot
Michael Todd

(He/Him) Experienced People Ops and Talent Acquisition Manager with an expertise in DTC companies and a passion for DE&I

Chris Thomas

Account Director at Brand Networks

Mydhily Jayaraman

Big Data/Hadoop Developer

Nichole Dahl

Vice President Human Resources - Americas at Stratasys

Jesse Wedler
Peter LaBore
Daniel Deng

UI developer/web developer

Rohan Prasad
Lawrence Chung

Software Engineer @ Google, Google Cloud SQL Engineering

Vivian C.
Gaston M.

Software Engineering @ EmpireFlippers

Jakob Wrulich
Naresh Gopalani

[Always be Hiring] Engineering Leader | Advisor

Joanna Engelke

Chief Quality Officer at JUUL Labs

Matt Faluotico

iOS Engineer @ Square, was once at at Facebook and Xero, lover of music and cooking.

Yasmin W.
Looking for colleagues of Chris Shelby at Company Inc?