Rithy-Newton Chhean, PE, MSEE's Email & Phone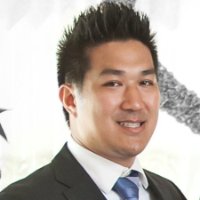 Rithy-Newton Chhean, PE, MSEE
Sr. Project Manager @ PowerSecure International, Inc.
Rithy-Newton Chhean, PE, MSEE Contact Details
San Francisco, California
Sr. Project Manager @ PowerSecure International, Inc.
Electric Power Systems Engineer (including Project Eng./Management) @ Chevron Power & Energy Managment
Facilities Engineer (Electrical Eng. & Project Manager/Engineer) @ Chevron Energy Solutions
Held (5) positions in electrical power working in Oil & Gas, Electric Utility, Smart Grid, Solar PV, and Energy Storage (Stationary) industries. My skills at project management, problem solving, and "getting it done" is applicable to all industries. Experienced in roles and responsibilities of project management, project engineer, power systems / electrical engineer, facilities engineer. Specialties: Power
Looking for a different Rithy-Newton Chhean, PE, MSEE?
Get an email address for anyone on LinkedIn with the ContactOut Chrome extension
Install the extension - it's free!
ContactOut is used by recruiters at 30% of the Fortune 500 companies
Similar Profiles to Rithy-Newton Chhean, PE, MSEE
John Freeze

Executive Director at Crossroads Career Network

Shonna Sommer, MBA

Project Manager at Airbnb

Frank FACHE

Vice President, Operations at Lehigh Valley Hospital-Pocono

Kristin Mitchell

MBA Candidate '17, SMU Cox School of Business | Concetrating in Marketing, Strategy, Data Analytics

Franklin Rodebaugh
Raza Manji

Director Sales & Marketing at VISUAL CITI

Jay D. Johnson

Senior Change Management Specialist at Estee Lauder

Samnet A Mays III

Fiber Optic Network Tester 3 at AFL / Alta Telecom / Ciena

Kyle Hendricks
Kristen St. Martin-Lipton
Frank Doyle

Vice Chairman at Jones Lang LaSalle

Liliana Llamas

Video at The Wall Street Journal

Joseph A. Jamiel III, MBA

Personal Training Manager at Fitness500 Club

Bill Collins

Marketing Consultant BC2 Partners

Alexandra Wright

Director of Marketing at Zelis® Payments

Sheldon Maye

Management Consulting Executive at Accenture, Focused on Paying it Forward

Frank Romeo

Southern Region Vice President at VSP

Donna Linden

Senior Managing Editor, Exploratorium

Matthew Kehoe

Analytics & AI Executive at Salesforce

Kiyana Tabrizi

Dynamics Service Engineering PM- CRM Online at Microsoft

Shawn Anderson
Timothy Hoffman

Managing Director at Watts Capital

Ted Ward

Leadership | Strategy | Entrepreneurship | Writer | Trainer | Online Learning | Learner Experience | Presenter | Creator

Marissa Daulerio

Program Manager, L&D Advertising at Comcast

Mindi Morin

General Manager, Canyon Ranch-Lenox

Brandon Dvorak

Key Account Executive at Marketing Management Inc.

Terry DTM

★ ★ ★ ★ ★ Experienced Keynote Speaker | Self Esteem Architect ✔Helping Professionals be exceptional Speakers ✔

Erika Shiroma

Software Engineer at Google

Luis Martins

Senior Software Engineer at Loyalsnap

Nicholas Tsianos

Director Of Engineering at Luxury Presence

Natalie Coley
Jan Rooij

Helping companies to boost staff productivity, optimise business processes and enjoy work!

Agustín Martín

VP Mobility & Connected Car in Toyota Motor Europe, CEO Toyota Connected Europe

David Okuniev

co-Founder / Head of R&D / product designer @typeform

Daniel Amador

Senior Front End Consultant at Passionate People

Marco Bressan
Puya Vahabi

Machine Learning at Airbnb | Lecturer of AI at UC Berkeley

Elisabet Ricart Roig

Brand Manager Jr. C&Ts en Mars

Ricardo Caballero Moral

iOS Developer en Vueling Airlines

Alejandro Ramírez Montero
Pol Navarro

Digital Director at TSB Bank, Digital NED and Startup investor

Santiago Solanas

VP Southern Europe at Cisco

Monica Rey Amado

Global Strategy Director at Atento

Sudeep Malik

Senior Software Engineer at MyVest

Kunal Vyas

Senior Manager Software Engineering at Workday

Yasmin W.