Richard Slatter's Email & Phone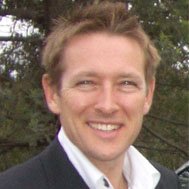 Richard Slatter
Solution Consultant @ Data#3
Richard Slatter Contact Details
Postgraduate diploma @ Capilano University
BD Partnerships @ From May 2015 to Present (6 months) San FrancisoProduct Manager @ From November 2012 to May 2015 (2 years 7 months) San Francisco Bay AreaFounder & COO - http://wearehunted.com/founders @ Launched in April 09 http://wearehunted.com tracks the 99 most popular songs online each day across blogs, social networks, forums and music networks. - accessing
ContactOut is used by
76% of Fortune 500 companies
Similar Profiles to Richard Slatter
Mara Silva

Office Assistant at Sinch

Pierre De Lambert

Marketing analyst & consultant avec energie & passion at ECI media management

Fredrik Henne

IT-tekniker at Advokatfirma DLA Nordic

Annika Borg

HR-Chef på Tidningsbärarna

Tobias Larsson
Ia Harrison

Manager Network Operation Center at Teracom AB

Rickard Rosenqvist

Founder and CEO at Beyondward - Care about the future. Build tomorrow.

Stefan Bjurholm

Procurement, Marketing & Media, Brand & Customer Centricity, Change & Performance Management, Henley MBA ...

Martin Klyver

Sales and Product Business Manager, Forestry and Recycling Cranes Loglift and Jonsered at HIAB AB

Alexandra Karnig

Business Unit Director & Product Owner at Kivra

Fredrik Gren

President and CEO of Ambea AB

Per Lövenvik

Engineering Manager at ZENUITY | SW leader & Agile Coach

Allan Knudsen

Strategic Account Executive at MuleSoft

Joseph Carlson

Associate Prof in Pathology, Karolinska Institute

Louise Granmar

Team lead and Project manager, Finance Corporate Control at TeliaSonera AB

Kenneth Rahm
Anders Karlsson
Sofia Nyctelius Krook

Director Brand Sales at Schibsted Sverige

Fredrik Boström
Catti Ciborius
Madeleine Wachtmeister

Video Marketing Coordinator på EF Education First

Stéphane Durand

Senior Technical Account Manager at Akamai Technologies

Linda Svensson

Marknadschef / Marketing & Communications Manager at Firefly AB

Mikael Strid
Jacob Godin Forsberg

Founder of Uego. Furniture Designer and Maker at Uego

Joachim Marmstedt
Fredrik Eriksson

.NET full stack developer at Vitec Software Group

Alicia Cricenti

Digital campaign manager på Fyndiq

Terry DTM

★ ★ ★ ★ ★ Experienced Keynote Speaker | Self Esteem Architect ✔Helping Professionals be exceptional Speakers ✔

Rich C.

DevOps Engineer/SRE focused on Operations| Monitoring, Stability, Uptime, Maintenance, Troubleshooting, Deployments, etc

Brian Mahoney

Instructor/Software Engineer/Mentor at Microsoft

Adam Engineer

Head of Engineering at The Kive Company

Shannon Foster

Seeking new opportunities | Google Scholar | MIT Media Lab Scholar | Startup Founder | Advocate

Gayathri Chiruvella

Big Data Engineer (PySpark, Hive)

JoAnne Taylor

Vice President, Human Resources at WideOrbit

Michael Heintzman

Vice President, Merchandising at 99 Cents Only Stores

Rob James
Kurt Clark

Senior Software Engineer at Apple

Fang Yang

Experienced Software Engineering Director/Manager/Architect

Jennifer Chlebos

Sr. Recruiter at Headspring

David Allen

SVP, Chief Technology Officer at Raymond James Financial

How Lian
Pete Hutton

Member at Cambridge Angels

Noam Maman
June Lin

Head of Global Marketing at Lonza Consumer Health & Nutrition

Mark-Hans Richer

Chief Marketing and Innovation Officer, and SVP / General Manager Consumer-Connected Channel at Fortune Brands Home & Security

Kye Ehart

Process Development Head, VVS at Thermo Fisher Scientific

Yasmin W.
Looking for colleagues of Chris Shelby at Company Inc?