Regina Scolaro's Email & Phone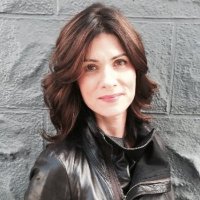 Regina Scolaro
Vice President, Planning Director @ Edelman
Regina Scolaro Contact Details
San Francisco, California
Vice President, Planning Director @
Edelman
High impact Growth Marketing leader with extensive experience in: Paid Search, SEO, Demand Gen & Retargeting Display Campaigns, CRM/Loyalty Marketing, Analytics, Creative Management, User Experience, Product Marketing and Customer Research, Bitcoin, Cryptocurrencies, Blockchain Technology, Multi-Sig (P2SH), Cyber Security. I'm passionate about metrics and understanding attribution models & the media mix and their impacts on driving conversion across
ContactOut is used by
76% of Fortune 500 companies
Similar Profiles to Regina Scolaro
Daniel Schön

Sales Program Manager, Commercial Managment at Ericsson

Jonas Wannberg

HR-strateg, Arbetsgivarrelationer - Försvarsmakten

Mariann Klint

Managing Director at Enjoy Travel and Executive Tours Sweden

Michael Vemmenby
Mikael Dammert

Konsult (consultant), programledningsstöd- kravsamordning- domänansvarig at Arbetsförmedlingen

Marco Chiavelli

Multilingual Spare Parts Administrator at Tetra Pak

Nina Muscat

Regional Regulatory & Start-up Manager at Quintiles

Angelo Stroppa
Jonas Petersson

Android Expert at we`ve got sQills

Tomas Arvidson

Senior consultant at B3IT.

Chanel Hunt-Phipps

Lead Executive Support Analyst

Bob Critchet

Automation Specialist at U.S. Bankruptcy Court, Northern District of Ohio

Zack Mancuso
Carlos Washington

Senior Project Manager at Northside Hospital

Joseph Plotkin

Product Management Specialist at Grainger

Ian BCPS

Pharmacy Informatics Coordinator at Salem Health

Rebecca Ivins

Virginia Area Sales Representative at New England Lab

Kenny Porter

Project Manager / Structures at Glenn O Hawbaker, Inc

Andrew Slavinsky

Account Executive - Public Sector and Healthcare at Cisco

Cat Garza

Associate at Baker Botts LLP

Shirin Parsavand
Lori An Gobert

Owner at Bella Pella Medical Spa

MK Carmichael

Sales Contract Administrator at iQMedia Corp

Vince Pradia
Mark Fayta

Director Northern Region Sales

Sharon Fried

Vice President, Director of Operations and Finance at Source Communications

Duanyelle Perry

Associate Vice President, Data Warehouse and Application Support at National MS Society

Nancy Babu

Data Warehouse Engineer, Global Financial Applications at Amazon.com

Alonso Young Torquemada
Therese Baird

CFO at Cooper & Scully, P.C.

Terry DTM

★ ★ ★ ★ ★ Experienced Keynote Speaker | Self Esteem Architect ✔Helping Professionals be exceptional Speakers ✔

Eui-Hong Han

VP at Marriott International

Megan Anctil

Engineering Manager at Slack

Andy Rubin

Chair, Pentland Brands Limited

Colin O'Connor

Senior Java Developer at PwC

Thomas Maguire

Account Executive - Financial Services at Salesforce

Robert Easton

Senior Software Engineer at ComplyAdvantage

Florent Goupille

Invite Florent to connect

Bobson Mercier

Hadoop Developer @ TransUnion - Owner at Leo Prezans Solutions

Jennifer Mannion

N3TWORK- We are HIRING!!!

Steven Ojo

Engineering Manager - iOS Streaming at Netflix

Jerry Pianto
Gregory Melchior
Prasanna Pilaka

Software QA Lead Automation Engineer - Web Marketing Technology(AEM) at Splunk

Matthew O'Connor

Strategic Accounts, MuleSoft Inc

Siyue Wu

Deep Learning Software Intern at NVIDIA

Surajit Dutta
Martin Anet

Design Lead on Consumer Vertical Experience

Stefan Betesh

Vice President Business Development at Altec Lansing

Yasmin W.
Looking for colleagues of Chris Shelby at Company Inc?