Rachael Gursky's Email & Phone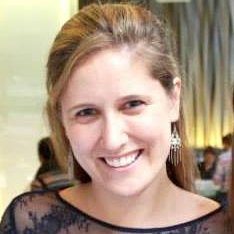 Rachael Gursky
MBA Student @ Harvard Business School
Rachael Gursky Contact Details
Head of Hospitality @ From August 2015 to Present (3 months) New York CityCOO @ Project SPARK is a non-profit run by young professionals that supports the development of sustainable business models that work to elevate the lives of the poor. Aid is a vital part of humanitarian work, but at Project SPARK, we see the need
ContactOut is used by
76% of Fortune 500 companies
Similar Profiles to Rachael Gursky
Akio Fujii
Tomohiro Koana
Max Masayuki Sohma

Japan Entry Consultant, Business development, Sales, Recruiting, Marketing Strategy, Localization, Trainer, Speaker

Kotaro Baba

Manager Sales LifeScience Research at Sartorius

Ise Takao

株式会社シェアード・ソリューション・サービス - 代表取締役

Prageeth KS

Independent Consultant at BitBridge

Philippe Grall

Équilibre Leadership Coaching for Successful Leaders

Nozomi Ebihara
Yu Furuta

RGF Executive Search Japan - Healthcare&Life Science Senior Consultant

Tadayoshi Takamura

Assurance qualité, YHOSHINOYA HOLDINGS CO.,LTD

Yuzo Ito

NEC Solution Innovators, Ltd. ー Senior Professional

Anusorn Minphimai

Vice President and Specialist at Mizuho Financial Group

Mami Sugihara

public relations/editor at SHUEISHA

Tomohiko Terada

General Manager at TOSHIBA MEDICAL SYSTEMS Corporation

Bangjoo Kim

Medidata Solutions - Project Manager

Taisuke Sasaki

Technical Leader at Cisco Systems

Lorraine Raissa Yu

Senior Associate Research and Development Engineer at Advanced World Solutions Inc.

Alejandro Martí­nez-Geijo

Senior Manager Global IFRS and Offering Services at Deloitte

Bernard Languillier

Senior Director - R&D Customer Support Asia at Dassault Systemes

Yoko Matsui

Rakuten - Software Engineer

Yasushi beck

Sony Global Solutions INC. - Dupty General Manager of Digital Transformation Dept

Ray Chun Kit Chung

PhD Candidate at University of Tokyo

Namito Satoyama

株式会社ビデオマーケット - Product Manager / VP of Engineering

Niklas Z Kviselius

Head of Office, Science & Innovation Counselor

TOSHIAKI HARA

Planning Director at C.A.B. CLOTHING CO., INC.

Hiroaki Kiyosawa

IT Manager at Congress Corporation

Masuyoshi Koizumi

Senior Sales Manager at Twitter Japan K.K.

Kazuyasu Shirai

代表取締役 - ビジネスイノベーションハブ株式会社

Vincent Boudet

Active Safety Engineer at Autoliv Electronics Japan

Robin Andrulevich

SVP, People at Juno Therapeutics

Zachary Herman

Account Executive at NetSuite

Chuck Delph
Scott Seese

Managing Director and Chief Information Officer at LPL Financial

Mark Tumiel

Vice President of People at Roti Modern Mediterranean

Bob Maggiore

EVP, Chief Marketing Officer at TaylorMade Golf Company

Brandon Randazzo

Head of Recruiting at Invoice2go

Hugh Evans

Co-Founder & CEO at Global Citizen / Global Poverty Project - end extreme poverty by 2030 #globalcitizen

Duncan Curtis

Director of Product Management at Zoox Inc.

Jenn Pierson

VP, Total Rewards at McAfee

Christof Baumbach
Lauren Brigham
Lena Ghannam

Federal Account Executive at ViON Corporation

Derek Westfall

Engineering Manager at Engineering Design Technologies

Jonathon Wall

Talent Acquisition Consultant at Wish

Karen Sovath

Talent Huntress / Sr. Technical Recruiter - "Never let your fear decide your fate"

John Ellsworth

B2B Enterprise Software Product Management and Product Marketing Leader

Robin Mays

Robin Mays is CEO/Founder

Terry DTM

★ ★ ★ ★ ★ Experienced Keynote Speaker | Self Esteem Architect ✔Helping Professionals be exceptional Speakers ✔

Yasmin W.
Looking for colleagues of Chris Shelby at Company Inc?