Prasad Jape's Email & Phone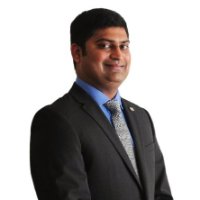 Prasad Jape
Market Research Analyst – Business Expansion @ SpawGlass
Prasad Jape Contact Details
Greater New York City Area
Market Research Analyst – Business Expansion @
SpawGlass
Sr. Analyst: Analytics Consultant @
Acxiom
Masters of Business Administration @ University of Houston
Sr. Data Analyst @ From October 2014 to Present (1 year 3 months) Greater New York City AreaSr. Analyst - Advance Analytics @ From April 2012 to October 2014 (2 years 7 months) Vadodara Area, IndiaSr. Analyst - Marketing Mix Modeling (Advance Analytics) @ From April 2012 to September 2014 (2 years 6 months) Vadodara Area, IndiaSenior
ContactOut is used by recruiters at 76% of the Fortune 500 companies
Similar Profiles to Prasad Jape
Anisa Mistry

KPMG - Global Reward Services

Tyler Johnson, CFA

Associate at StepStone Group

Lee Schatschneider

Lead system-wide efficiency & standardization work

Jillian Vasco

Intern at Jonathan Simkhai

Todd Trace

Enterprise Business Sales Director at CenturyLink

Samuel Rumhizha, MBA

Fleet Maintenance Manager at MV Transit

Patrick Reintgen, CPA
Ray Rimey

Principal Software Engineer at Lockheed Martin

Elizabeth Chaconas
Jodine Sharko

Experienced Change Manager / Organizational Development Consultant

Karen Schreier Paris

Social Media Marketing/ Marketing/ Training/Communications/ Adjunct Faculty Recruitment

Melissa Wade

eBook Developer at Discovery House Publishers

Louis (Lou) Norella III, P.E., LEED A.P.

Senior Vice President / Branch Manager at Greenman-Pedersen, Inc.

Danielle Shellhaas

Aesthetics & Corrective Sales Professional at Galderma

Renee Jocic

Research Associate II at COI Pharmaceuticals

Andy Parman

Process Engineer - PSA at UOP

Annette Pringle

Human Resources and Benefits Manager

Phyllis Leonard

Financial specialist at Corestates/First Union/Wachovia

Robert Llanos
Daniel Golembo

Senior Software Developer at Vodafone Australia

Milorad Zecevic

Vice President, Sales at Energy Exemplar

Libby Hinks

National Sales Manager at Best Corporation P/L

Tim O'Loan

Asscociate Director at Planning + Design at AECOM

Elias Arapoglou

Managing Director at Cre.Ative IT Pty Ltd

Tim Kirlew
Delie Etherington

Lead Lawyer, New Derivative Reform Project, Financial Markets, Westpac Institutional Bank

Kay Taranto

Wildlife Carer / Shelter operator (BSc Zoology/Ecology) and Legal Assistant

Terry DTM

★ ★ ★ ★ ★ Experienced Keynote Speaker | Self Esteem Architect ✔Helping Professionals be exceptional Speakers ✔

Juan Gao
Dheer Mirchandani

Android Engineer at Citizen

Bob Olsen

Chief Marketing Officer at FXI

Jim Bailey

Account Executive at CCC Technologies, Inc.

Aaron Jow

Senior Software Engineer at Tarana Wireless, Inc.

Bill Keith

Founder & CEO at Perfect Snacks

Brandon Williams

Software Engineer at Facebook

Quentin McRee
Jonathan Chen

Software Engineer at Dividend Finance

Marwan Sulaiman
Dajun Qian

Software Engineer at Groupon

Dustin Barnard

Sr. Software Engineer at Netflix

Ming-Yu Liu

I make machines that can imagine.

Daniel Pupius

Engineering Organizations

Joe Jiang

Software Engineer at Google

Srikanth Kodali

Sr. Java Engineer at PayPal | H1B Work Visa | preferred: san jose, santa clara, san Francisco, dallas | M: 612-801-2368

Jackson Falby

Director of Strategic Marketing at Arete Rehab

Will Tenneson

Account Executive at Pendo.io

Yasmin W.
Looking for colleagues of Chris Shelby at Company Inc?