Peter Smart's Email & Phone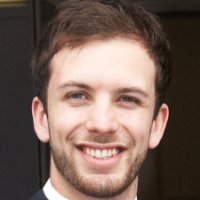 Peter Smart
公司名称 Fantasy @
Peter Smart Contact Details
San Francisco, California
公司名称 Fantasy @
InVision Design Leadership Member @ InVision
Awwwards Conference (Host / Speaker) @ Awwwards
1st Class BA(Hons) @ The Arts University at Bournemouth
Peter Smart is an experience design leader and Director, UX and Strategy at Fantasy (Fi). With 10+ years experience and the recipient of multiple awards, Peter has helped drive the creation of pioneering new web technologies and services for governments and Fortune 500/ FTSE 100 companies – working across industries including Social Networking, Airlines and Travel, Healthcare,
ContactOut is used by
76% of Fortune 500 companies
Similar Profiles to Peter Smart
Angel Tan

Executive Assistant at ADP PHILIPPINES, INC.

Rynen Jesus

I am Iron Man at UCB Media Philippines

Eric Camposagrado
Mikhail Mari Gomez

Business Analyst at Sandstone Technology

Fritz Gerald Reyes

Solutions Consultant at Trend Micro

Ken Dipple

Head of Sportsbook at Global B2B Consultancy Inc. (Inplaymatrix Ltd. Sportsbook)

Saypadia DeSaussure

Senior BPO Global Vendor Manager

Jesus Fernando Inciong

Surgeon/ Clinical Nutrition Specialist at St. Luke's Medical Center & Mary Mediatrix Medical Center

Jonathan Eros Balbuena

IT Operations Associate Manager at Accenture

Danica Anna D. Guban Caisido

Language Instructor/ Translator of Italian

Juanito Sy

Test Engineer at Emerson Process Management

Heriz John Zambo, CPA

Analyst Accountant at Mercedes- Benz Group Services Philippines

Nelson M. Padilla II

I.T. Quality Assurance Specialist at Sandstone Technology

Bill Santillan

CI-PMO, Risk and Compliance Senior Manager

Hasnain Janmahomed

Lean Professional at Deutsche Bank Group

Karla S. Mangrobang

Sales & Marketing Business Development Head at Jeron Travel & Tours Corp.

Ione Penelope Ante

Sr. Executive Secretary to the CFO at Digital Business, Smart Communications, Inc.

Cristina Maranan

Logistics and Supply Chain

Grace Enriquez-Calabit

Procurement & Facilities Manager at DOCOMO interTouch Pte. Ltd.

Chimmy Hilis

Cybersecurity Professional

Danica Jean Okamoto

IT Operations New Associate at Accenture

MURUGANANDAM.R (CHANDAN)

[email protected]

Emmanuel Concina

Digital Currency Associate at Coins.ph

Raymond Catane

NCS Executive - Business Development Director

Abegail Macapugay

Online English Teacher at Pinas Group

Roy Caputol

Senior Sales and Marketing Specialist @ BP Industrial Supplies and Services Inc.

Jackie Lou Lamug

Senior Associate (International Tax Services) at SyCip Gorres Velayo - Ernst & Young

Yayu Javier

President & COO at AVANZA, INC.

Patrick Co

Internal Medicine and Infectious Diseases Consultant at Chinese General Hospital, Cardinal Santos Medical Center

Ulysses Bautista

VP - Operations Management at Sta. Clara International Corporation

Zubair Murtaza

Product & Digital Leader | Business Growth | CPO, CDO, COO

Marcin Pietras

Principal Software Engineer at Lending Club

Artyom Astafurov
Howie Ross

Director of Engineering at Linode

Jason Bitensky

Omni-Media Sales, Packaging, Platform Products & Monetization: Comcast, AOL, Discovery, Millennial Media & VICE

John Tully

Senior Vice President Of Sales at Informatica

Hamed Razzaghi

Major Account Executive at LogMeIn

Robyn Corr

Senior Vice President Human Resources at Nintendo

Jim Prins

Director, Head of Infrastructure at LANXESS Solutions

Kristi Ross

Co-CEO & President at tastytrade (formerly tastytrade & dough)

Greg Zeeman
Jennifer Sunwoo

Chief Merchandising Officer at Barneys New York

Elena Danchevska

VP of Growth at TRUNKSHOW (Forbes Communications Council)

Christine Bender
Megh Gautam

Scaling teams, products and business at Dropbox

Jeffrey M.

Senior Technical Recruiter @ Mixmax / Diversity Equality and Inclusion Advocate / We Are Hiring!

Felix Puetsch
Terry DTM

★ ★ ★ ★ ★ Experienced Keynote Speaker | Self Esteem Architect ✔Helping Professionals be exceptional Speakers ✔

Satya Nadella
Yasmin W.
Looking for colleagues of Chris Shelby at Company Inc?