Paul Schleifer's Email & Phone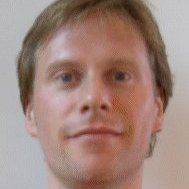 Paul Schleifer
JavaScript Engineer @ Tradeweb
Paul Schleifer Contact Details
Front-end developer, currently available for new contract.
Developer @ From 2014 to Present (1 year) Front-End Developer @ From August 2014 to September 2014 (2 months) Front-end Developer @ From January 2014 to July 2014 (7 months) London, United KingdomFront-end Developer @ Developing and maintaining the UK online classifieds and community website (front-end). From July 2012 to December
ContactOut is used by
76% of Fortune 500 companies
Similar Profiles to Paul Schleifer
Keyvan Cohanim

Chief Commercial Officer at Opus One Solutions

Jenni Palmer

Technical Recruitment Manager

Daniel Barna
Colin Giles

Creative Director (ACA//CA) at Vancouver Film School

Leasa Lennox

Sr. Project Manger, Engineering & Construction at Pattern Energy

Anne Marie Contofalsky

Graduated McGill University

Ross Derksen

Account Manager at WSB Titan

Ilyas Snaiki

Services Software Professional at Ericsson

Ramzi Boulifa

Project Manager CERTIFIED PMI

Jonathan Nodrick

Founder & Creative Director at ROLLOUT

Daniel Beaulé

Gazelle International Certified Coach in Quebec | Ask me how to accelerate your business growth

Klaus Peter Canavan

President at Vossloh Kiepe Corp.

Stephen Livesey, CSM

Software Quality Assurance Consultant

Debbie Kenton (nee Gourley)

Regional Director of Sales, Canada and Northern USA - Tourico Holidays and OneMinuteBooking.com

Yevgeniy Gorlov

Owner and Operator of Art Metal

Randy Williamson
Michael Rubin

Vice President Marketing & Bus. Dev.

Julian Padfield
Ossie Dahl

Owner at Dahl Technologies Group

Raymond Hertanto

Strategy & Operations | Supply Chain | Ex-McKinsey

Jason Cronje
Vij Singh

Manager, JIT Compilation Technology, IBM Toronto Lab

Christopher Kape

President at JAMCO Capital Partners Inc.

Gerry Zhan
Phillip Lewis

Interim Head of Data Science & Analytics department at Cineplex

Ruby Liu

Manager, Group Treasury at Scotiabank

Jarrett Swereda

Supervisor, Technology Services at CAA Saskatchewan

Louis Lavallée

Senior Construction Site Manager looking for new challenge

Franca Iuele

Director of Marketing Ensemble Travel Group

Margaux Burns

Administrative Assistant at Anthem Properties Group

Aniket Sonmale

Software Engineer 3 at Ticketmaster

Sumang Liu
Annie Romas

Leading the TA strategy for US Sales!

Dana Campbell

IT Platform Manager at Slack

Elina Khaymovich

Enterprise Account Executive at JFrog

Mike Betzer

SVP/GM Care and Messaging Products at Khoros

Bharat Kilaru

CEO and Co-Founder at Stitch Health

Donna John

Senior Director, Field and Channel Marketing at Illumio

Ellery Addington-White
Christopher Weems

Product Designer at Oculus VR

Daniel Halbert

Senior Manager - Procurement at Abbott

Parag Malshe
David Pachter

Executive Chairman, JumpCrew

Tasos Nikoleris

Partner Decision & Data Science at Credit Karma

Cam Martin

Head of Engineering Sourcing at Dropbox

George Lott

SVP, Product Architecture at Equifax

Jim Nist
Samantha Tedeschi
Terry DTM

★ ★ ★ ★ ★ Experienced Keynote Speaker | Self Esteem Architect ✔Helping Professionals be exceptional Speakers ✔

Yasmin W.
Looking for colleagues of Chris Shelby at Company Inc?