Paul Rawson's Email & Phone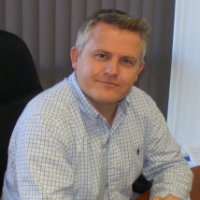 Paul Rawson
Accounting Trainee @ Bates Weston
Paul Rawson Contact Details
Halam, Nottinghamshire, United Kingdom
Managing Director, Energy Services @ Responsible for Cofely UK's energy services business unit: including the provision of solutions in energy infrastructure (bio-mass, CHP, steam, power, refrigeration and other utilities...), district energy, energy efficiency and energy procurement / consulting. Cofely is Europe's leader in energy and environmental services, with Worldwide revenues in excess of Euro 13billion. Cofely is
ContactOut is used by
76% of Fortune 500 companies
Similar Profiles to Paul Rawson
Sandra Pritchard

Purchasing & Supply Chain Management at Laird Technologies

Muneeb Jilani, Pharm.D.

Clinical Pharmacist at Affinity Health Plan

Sharon Cammilleri

HR Business Partner at Gerber Technology

Alain Chahine, MBA

International Logistics | Logistics Procurement Management | International Trade Compliance | FMC | C-TPAT | OFAC

Dimitra Hengen

CEO at Alpha Omega Translations

Saul Haro

President and CEO at MACROLYNK

Brian Clark

Product Support Manager at Sunbelt Rentals

Stacey Bahr

Executive Recruiter / Profile and Resume Consultant

Ramy sukarieh
Kris Kiler
Laura Rivas

Talent Acquisition Supervisor at Gordon Food Service

Ray Mathis

Senior Account Executive at Gartner

Naveen Kankanala

MD/MBA, Serial Venturist, Radiologist

Becky Barton

Providing People Solutions for growing companies.

Cristina Roman

M.A. Candidate of Economics at Andrew Young School of Policy Studies, Georgia State University

Deepak Mehta
Jasmine Abghari

Manager, Event Marketing at Variety

Andy Tsen
Rose LeDay, Ph.D.

CEO of Transformative Life Center and Founder of Transcend ED

Daniel Rogers

Vice President of Operations

Rebecca Campora

Founder, CEO, Head Designer 7 A.M. Enfant

Julia McIntyre

Director, Business Development - Northeast Commercial at CGI

??Jeniffer Saavedra?

Mortgage Loan Officer at Movement Mortgage, LLC

Beth Moore

Founder: Open for Consulting. at Street UX

Austin Wilson

Director Integrated Multi-Channel Marketing Oncology

Kellie (Jiggetts) Hawley

Red Hat University, Design and Platforms at Red Hat

Nicholas Passalacqua
Ajay Kulkarni

IBM i & JDE WORLD Programmer Analyst

John Esq.

Partner at Holland & Knight-Personal General Counsel for senior executives, private equity, hedge fund and business owners

Jared Gilbert

Geek-Speaker + Writer + Facilitator

Terry DTM

★ ★ ★ ★ ★ Experienced Keynote Speaker | Self Esteem Architect ✔Helping Professionals be exceptional Speakers ✔

Leopold Bismarck
Rupinder Guron

Seasoned Platform Engineer at Anaplan

siva hanchate

.Net Developer (Looking for a FT position - H1B Work Permit)

Armen Orujyan

Founding CEO at Foundation for Armenian Science and Technology (FAST)

Tim Taggart

Managing Director, Sales at Braze

Joe H.

Functional Programming in Python

Lauren Cochran

Managing Director at Blue Haven Initiative

Sam Poulis

Sr. Sales Recruiter at New Relic, Inc.

Venkata Chitturi

Sr. Systems/DevOps Engineer

Emeka A.

SRE Global Lead at Symphony.com

Jojimon Varghese

Deep Learning Software Engineer at Intel Corporation

Pierre B.

Global Director, Digital Solutions at Anheuser-Busch InBev

Mark M.
Bo Lundberg
Santosh Tirunagari

Machine Learning Scientist at EMBL-EBI

Ameet Shetty

Chief Data and Analytics Officer at McDonald's

Samir Gulati

Chief Marketing Officer at ServicePower

Max Pedró

Co-Founder & President at Takeoff Technologies

Yasmin W.
Looking for colleagues of Chris Shelby at Company Inc?