Patrick St Laurent's Email & Phone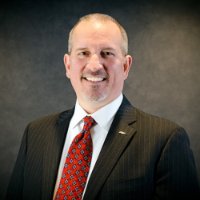 Patrick St Laurent
Vice President, Network Solutions @ Expeditors
Patrick St Laurent Contact Details
Industry Leader, Industrial / Automotive / Life Science @ DHL Solutions
Senior Vice President @ XPL
Executive Education, Supply Chains Driving Strategic Advantage, Certificate of Completion @ Massachusetts Institute of Technology
Vice President, Network Solutions @ In this role, I lead a global team that helps customers achieve improved performance in their supply chains and logistics networks through collaboration on a range of different types of improvement projects. We are particularly specialized in network design & optimization where we've completed hundreds of projects across a variety of industries
ContactOut is used by
76% of Fortune 500 companies
Similar Profiles to Patrick St Laurent
Christina Shea

Senior Administrative Associate III at Homeyer Consulting Services, Inc.

Dianne Harrop

Nurse Practitioner at Planned Parenthood of the Rocky Mountains

Adam Youngblood
Nicholas Pessarra

Copywriter | Storyteller | Brand Strategist

Jordan Peddicord
Isha Howard

Internship at Tallahassee Memorial HealthCare

David Pshick
Martin Kagan

Adjuct Professor at Pace University

Mark S. Wagoner

President at Wagoner & Associates

Melody Cheikhali

Genius Administrator at Apple

Polis Groutas

Junior Publicist at SLATE PR

Cheryl Kocsis

Small Business Operations | Project Management | Client Relations | Construction Oversight

Joseph Pasco

Business Development Manager at Lockheed Martin

James Kirchhoff
David Arents

Consultant at Alvarez & Marsal

Nicole Fulton

Columbus Marketing Coordinator at Otterbein Senior Lifestyle Choices

Ted Broker

CFO at Dak Investments LLC, Overland Park Auto Group

Kathleen Schuler

Human Resources at MD Now Urgent Care Walk In Medical Centers

YOMI AJOSE

INFORMATION SECURITY/ASSURANCE ANALYST

Scott Heter

Designer at InSite Group, Inc.

Ginger Sturdivant

Director of Operations at Medi-Corp, Inc.

Dale Funk

Founding Member at Dale Funk and Associates, LLC

Chris Towry

Sales Director, US at Aspen Aerogels

Crystal Saadeh

Research Assistant at University of Houston

Anthony Gokianluy

Research Assistant at The University of Chicago School of Social Service Administration (SSA)

Stefan Dickason
Tanya Soler

Human Resources: Diversity and Inclusion ?

Jared Strop

Web Developer at Verizon Wireless

Mike Kuhel

Welder, artist, performer.

David C Snell
Terry DTM

★ ★ ★ ★ ★ Experienced Keynote Speaker | Self Esteem Architect ✔Helping Professionals be exceptional Speakers ✔

Satya Nadella
James Drake

CEO at Embermine | Technical Advisor For Blockchain Projects | Public Speaker

Laura Selig

SVP & Chief People Officer at Model N

Jamie Eisenhart

Software Developer at Facebook

Sreedhar V.

ETL/Data Warehouse Developer - Informatica at Ventois, Inc

Daniel Ji

Lead Software Engineer at Conversion Logic

Eugen Taracila

Senior Web Developer at Box

Rama Mukkamalla

Team Lead at adMarketplace

Lucas Moscovicz

Software Engineer at Facebook

Hernán Leoni

Java Architect / Software Designer / Senior Software Engineer at XPO Logistics, Inc.

Michael Taylor
Yosef Akhtman

CEO and Founder, Gamaya SA

Joseph Ross

Principal Data Scientist at Splunk

Cydney Brooks

Personal Trainer at Rally Sport Boulder

Jay Allard

Gynecologic Oncologist at Naval Medical Center Portsmouth, OB/GYN Residency Program Director

Emily Poplawski

Product Manager at Modern Fertility - WE'RE HIRING

Ning Yang
Monica Gallegos

Senior Software Developer

Yasmin W.