Patrick CPSM's Email & Phone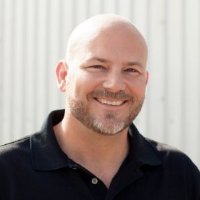 Patrick CPSM
Vice President Marketing & Business Development @ AOI Corporation
Patrick CPSM Contact Details
Vice President Marketing & Business Development @ AOI Corporation
Marketing Director @ AOI Corporation
Lead Carpenter @ Mc Murray Inc.
Bachelor of Fine Arts, Art History, Sculpture and Figure Painting / Drawing @ The School of the Art Institute of Chicago
Vice President Marketing & Business Development @ From December 2013 to Present (2 years 1 month) Greater Omaha AreaMarketing Director @ From October 1996 to Present (19 years 3 months) Lead Carpenter @ http://mcmurrayinc.com From August 1989 to October 1996 (7 years 3 months) Greater Chicago Area
BFA, Computer Animation, Science, Art @ Columbia College Chicago From 1992
ContactOut is used by recruiters at 30% of the Fortune 500 companies
Similar Profiles to Patrick CPSM
Thomas Caldwell

Independent Insurance Agent. Legal Services and Education Representative. Media Producer and Consultant.

Hope Goldberg

President at Stress Free Solutions

Robert Rhode

Executive Vice President at Crystal Finishing Systems, Inc.

John Thornton, RN, BSN

Clinical Nurse Educator at Novasyte LLC

Matthew Aurand
Kenneth Stern

OSP Project Manager at Zayo Group

david mckinney

Vice President & General Manager at S. B. White Co., Inc.

Billy Zuckerman

President at Breaking Waves, Raisin's and It Figure's!

Alan Li

Sr. Business Development Manager

Mark Reid Jr.

Dynamic Strategic Marketing and Business Development Manager

Joan Rosen

Principal and Founder at JC Rosen Resources

Joan Campion

Chief Communications Officer at Pfizer

Brian Barrett

Group Vice President- Aftermarket Services at Crane Aerospace

Dianne Gibbs

Regulatory Affairs Director at 3M Infection Prevention Division

Ruben Ugarte

Business Development Director at Horizon Solar Power

Glenn Wampole

President at Waitz Corporation

Sarahzin Chowdhury

Consultant at Booz Allen Hamilton

Javier Ruiz, MBA

Partner Account Manager at Asavie

Julie LaPlaca

Segment Producer at NZK Productions- The Bachelor

Jade Knight

Systems and Data Analyst at Boeing

Tyler Munn

Digital Marketing Strategist at Cincom Systems

Nathel MSHRM

HR Manager at Commercial Metals Company

Heather Paffe

Director, External Affairs - Global Health Technology Hub at Merck

Christopher Graf

Dual Property Engineering Manager at Marriott International

Andy Eckley

Partner, Financial Advisor at Kruse Woods Financial Partners

Kimber Wilkins

HR Manager, HRIS and Benefits at Gateway Mortgage Group, LLC

Terry DTM

★ ★ ★ ★ ★ Experienced Keynote Speaker | Self Esteem Architect ✔Helping Professionals be exceptional Speakers ✔

Jake Roeland

Software Development Engineer at Amazon

Jennifer Sutton

Waitress at Hooters of America

Zac Horn

Software Engineer at TopFunnel

David Reid
Nitesh Sood

Software Engineer 2 at Amazon

Persida P.

Group Product Manager at McAfee

Haowei Yu

Software Engineer at Snowflake Computing

Zeyu Zheng

Software Engineer at Salesforce Core Data Service team

Wardha Perinkadakattu
Dahai Xu

Senior Software Engineer at Google

Steve Mardenfeld
Igor Prilepov

Automotive navigation, Location technologies, embedded SW.

Vikram M.

Engineering Leader | Software Architect

S.Çağlar Onur

Senior Software Engineer at DigitalOcean

Andrew Kuttor

Senior Cloud Systems Engineer at USANA Health Sciences

Mike McGrath

Software Engineer @ Privy

Anna Wang

Senior UX Designer at JP Morgan Chase

Anne Kimsey

Software Engineer at npm, Inc.

Yasmin W.