Osaid Shamsi's Email & Phone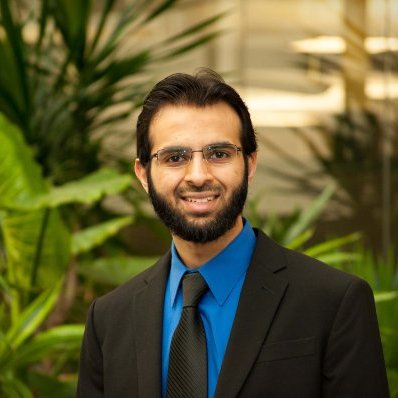 Osaid Shamsi
Control Center Intern @ Shell Oil Company
Osaid Shamsi Contact Details
Electrical Engineering Co-op @ CenterPoint Energy
Facilitated HP's expansion in the Chinese server market, spearheaded adoption of code coverage, and increased market competitiveness of storage controller. As President, led Toastmasters club from struggling to being top 25% worldwide in six months. Recognized for innovation, and winner of multiple speech contests in Toastmasters.
HP Storage Firmware Engineer @ HP Storage is one of the world's
ContactOut is used by recruiters at 76% of the Fortune 500 companies
Similar Profiles to Osaid Shamsi
Craig Eihl

Delivering in-store marketing execution through best in class technology

Eric Soenksen

Project Engineer at OpTerra Energy Services

Jeffrey Puffenberger

Vice President Public Sector Group at Riverbed Technology

Elizabeth Steger

Chief Nursing Officer at Riverside Methodist Hospital

Jatin Kapur

Sales at Mechanical Technologies

Jim Walter, CPIM

Vice President, Global Manufacturing at Mallinckrodt Pharmaceuticals

Dee DeLuca-Mattos

Vice President of Business Development-ECRU New York-Senior executive

Brian Krause

Vice President at Clark Construction Group, LLC

Jaime Sklar

Recruiter at The Marketing Store, North America

Chuck Feltz

Executive | Management Consultant | Author

Aaron CPL

Land Manager at Centennial Resource Development, Inc.

Katia Alexander

IT Project Manager at Playboy Enterprises, Inc.

John Thall

President at Planet Hollywood International

Michele PMP

Certified Salesforce Professional, Program and Business Application Manager

Frank Neubert MCSE, ITIL V3

Sr. Systems Engineer at Manhattan Associates

Charles Wilde

Senior Windows 10 Mobile and Embedded Developer (Contract)

John England

Partner- Oil & Gas at Deloitte

Stephen Lee

Certification Engineer Product Safety, Senior Product Specialist NRTL/SCC at TUV SUD America Inc.

Hayley Wickins

Emerging Markets Account Executive at Okta, Inc.

Tony Donato
Blaine Mucklow

Software Manager at GE Transportation

Pulkit Kheria

Manager | Strategy Consulting | Monitor Deloitte | Healthcare and Financial Services

Damian Pelliccione
Chris Bunting

General Manager – Raleigh Branch

Tony Cella

Business Development Director at Inteplast Group

Julie Oplt
Rama Mullapudi
Hector R. Javier, PMP, ITIL

Senior Project Manager, ITSM Service Integration Management, Data Analytics and Automation Software Platforms

Jennifer Taylor

Technomancer, Full Snack Devourer, Renaissance Woman

Ashley Galloway

Merchandiser, Direct to Consumer at prAna Living

Federico Moretti
Ian Johnston

Senior Network Security Consultant

Sean Nettleton
Jay Han

DevTools Software Engineer at Qualtrics

Sidhanta Sahu
Aditya Koparkar

Firmware Engineer at Acuity Brands

Jason Dudash

"Experience is one thing you can't get for nothing"

Tanmay Budukh

Software Engineer at CBRE Inc. | Northeastern University Grad

Eric Brown

Senior Software Engineer at Salsify

Dana Lee

Product Analyst at Recruiter.com

Jennifer Zhang

Sr. Manager - IT Business Enablement Office, Portfolio Management at United Airlines

David III

Sr. Creative Designer at Deloitte Digital

Kevin Kimberlin

Chairman of Spencer Trask & Co.

Rodny Perez

Software Engineer at JPMorgan Chase & Co.

Rasika Narayanan

Software Development Engineer at Amazon Web Services (AWS) - Alexa

Richard Theige

Director, DevOps and Cloud Security at Illumina

Chad Kendall
Looking for colleagues of Chris Shelby at Company Inc?