Niraj Sharma's Email & Phone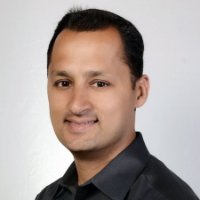 Niraj Sharma
Sr. Sales Consultant | Oracle Marketing Cloud @ Oracle
Niraj Sharma Contact Details
Sr. Sales Consultant | Oracle Marketing Cloud @ Oracle
Director, Marketing Services @ Bluewolf
Senior Manager, Brand & Digital Marketing @ LexisNexis
I am a multi-faceted, modern marketer that possesses deep hands-on experience developing and implementing highly effective digital marketing strategy, the technical knowledge to execute the related marketing programs and the analytical skills to measure and calibrate their effectiveness. Strengths: Designing and implementing digital marketing strategy for enterprise companies utilizing sales and marketing systems such as Eloqua, Salesforce,
ContactOut is used by recruiters at 30% of the Fortune 500 companies
Similar Profiles to Niraj Sharma
Maree Lipscombe

Snr Manager, CRM Capability at Westpac

Joachim Braun

Hub Manager Energy Industries Central and Southern Europe at ABB Automation GmbH

Behnam Nikouei

Senior Electrical Engineer at Ørsted

Jason Kotzin
Thanh Hoang

Global Procurement Director at ABInBev

Diana Dejacimo

Account Manager at CompuCom

Philip Tan

President at Kiatnakin Bank

Gurjeet Singh

Sr. 4G/5G RAN Design & Optimization Professional at T-Mobile

Ramsankar Ananthan

Enterprise Architect at Safelite Group

Jorge Ruiz

Account Manager en Standard Profil A.Ş.

hy quek

Principal Data Analyst at StarHub

Crawford Scott

Regional Operations Director at Punch Taverns (Mercury Pubs Division) and South West Region

Hubert Studniarek
Zee Durrani

Developer / Designer at Heavymask

Jarle Skogheim
Jamie Whelton

Experienced BDM & Account Director. Proven Relationship Builder & Negotiator

Béla Várkonyi

Chief Network Architect at Frequentis

Zlatin Ivanov

UI Developer at Just-Eat Group

Carlyn Parker

Director of Operations at Dependable Cleaners

Riku Kärkkäinen

Business Lead & Solution Architect at Bilot

Yasin Mohammed

Senior Verification Engineer at Intel Corporation

Jesse PE

Mechanical Engineer at Progressive Design, Inc.

Liesbet Demasure

Legal Counsel Bank Degroof Petercam - Student Master Corporate Law

Nicolas Soussan

Chief Logistics Officer at LeShop.ch

Nagaraju Vemuri

Software Engineer Staff at Netskope

Zöe O.

Business Development Manager at The Fidelity Group

Dan Quigley

Former Chief Operating Officer & CFO Looking for New Challenges

Liya Novik

IT Manager, PMO, Portfolio & Tools at Cleveland Clinic

Keith Arnold

Supplier Logistics Assurance Manager, Volvo Car USA

Mark Campbell

President / GM / COO - Net Income Growth, Effortless Engagement, Adaptive-Data-Driven Environments

Priya Gill

Director, Customer Marketing & Growth at Box

John Wasilewski

Director Of Business Development at Marto Capital

AMANDA CURTIS

CoFounder & CEO N.A.bld | Nineteenth Amendment | Forbes 30 Under 30 + NRF's Person Changing Retail's Future

Hedy Payghambari

Director of Marketing, Media/Digital

Virginia Clarke

Director, Leadership Staffing at Google

Jim DeSocio

CEO at Intellinetics, Inc.

Arnab Deka

Senior Software Development Engineer at Amazon Web Services

Craig Churchill

Chief Revenue Officer, Skillz Inc.

Anna Lee

Passionate and privileged to be part of something big. #Merck #InventingForLife

Jonathan Rosenbaum

Vice President at Insight Venture Partners

Wang Xing

Software Engineer at A10 Networks

Mickael Seyman

Vice President of Sales Americas at hibob

Prasanna Venkatesh

Sr Software Development Engineer at Stellus Technologies

Brandon Mendoza

Mobility & Transportation

Matt Capers

Data Science, Engineering and Analytics Lead at Square

Rachael Stockton

Innovative Product Marketing Leader

Denmark ???

B2B SaaS Marketing Consultant & Growth Advisor For Post-'Series A' Tech Organizations | Former CMO @ KnowBe4 (Currently Valued at $1B) | 2x ? & 2x Acquisitions

Jennifer Goldsworthy

Recruitment Consultant - M&E Specialist

Terry DTM

★ ★ ★ ★ ★ Experienced Keynote Speaker | Self Esteem Architect ✔Helping Professionals be exceptional Speakers ✔

Yasmin W.