Nick Nordin's Email & Phone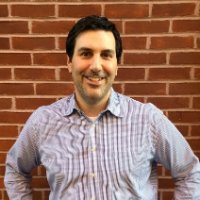 Nick Nordin
Vice President - Talent Strategy @ BridgeView IT
Nick Nordin Contact Details
Vice President - Talent Strategy @ BridgeView IT
Technology Recruiting Manager @ Harvey Nash Inc
Contract Recruiter/HR Consultant @ Forest Oil Corporation
I have been in the information technology placement industry for over 15 years and have helped hundreds of candidates find permanent and contract positions across a range of roles in small, mid-sized and Fortune 500 clients. As the VP of Talent Strategy for BridgeView IT, I feel fortunate to work for an organization that truly values a
ContactOut is used by recruiters at 76% of the Fortune 500 companies
Similar Profiles to Nick Nordin
Justin Leland

Senior Manager, Engineering Development at T-Mobile

Douglas Hastings

Senior Vice President at DEI Communities

Celia Lustig

Manager, Social Media Strategy and Insights at Sprint

Raina Malik

Director of Strategy at Y Media Labs

Bill Mills
Gustavo Waehneldt
Philip Germeys

Senior Service Management Specialist at Shire Pharmaceuticals

Erica Simons

Merchandising Director at The Grommet

Lisa Neale

Sales Director at 360Suite-enterprise software solutions for SAP BOE

Sumana Setty

General Counsel, Private Equity

John Saunders

President at Economy Lumber Company

Tim Plaud

Principal Storage Technologist | Office of the CTO

Ana Fernandez, MBA, REM, CSR-P

EHS and Sustainability Professional

Amanda Schwartz

Next Gen Commerce at PayPal

Nic Castro
Andy Parks

Founder & CEO at CiviData

Mason Powers

Head of Market Development at Nearmap

Bethany Vogelsberg

Innovator | Strategist | Storyteller

Rachelle Neal

President of Capitol Research Services

Tyler Perry

President and Partner at Bateman Group

Jim Naughton

President at James E Naughton Ltd Executive Search http://www.jenrgy.com

Bradley Michael

Director of Marketing at Cutting Edge Pizza, LLC

Stephanie Kleine-Ahlbrandt

Founder at Activus Coaching & Consulting / Nonresident Fellow at Stimson Center

Heather Willems

Graphic Faciliator and Principal at ImageThink

Elaine Masters

Freelance travel writer / author/ multi-media creator. Founder of Tripwellgal.com

Linxi Chang

Investment Associate at Equity International

John W. Roche IV

Database Administrator/Developer/Architect

Sam Ghoubrial (Gabrial)
Harry Tomasides

Chief Revenue Officer at Digonex Technologies

Terry DTM

★ ★ ★ ★ ★ Experienced Keynote Speaker | Self Esteem Architect ✔Helping Professionals be exceptional Speakers ✔

Eric Logan

Production Engineer at Facebook

Dave Wiebelhaus
Adrien Vinches

Director of Solutions Architecture at SightCall

Chris Matthews

Senior iOS Developer at Patrocinium Systems, Inc.

Sean Jiam

Senior Director, Corporate Development & Strategy

Reed Allman
Victor Payluck

Software QA Engineer at StudyBlue

Michael Weinert

Vice President, Engineering and Manufacturing, John Deere Power Systems

alice markowitz

Senior VP of Communications at City Year

Ramil Nobleza

You get a job, YOU get a job, you ALL get jobs!

Michael Ting

Senior Software Engineer at Alation

Daniel Cowgill
Mahad Hassen PHR

Human Resources Manager at KITH | ATRIUM | LIBERTY FAIRS

Yaoyao Xu

Principal Biostatistician at PAREXEL

Kelly Mungary

Business Intelligence, Data Science & Big Data,eSports,VR& mobile gaming(Digital (TH),(HE) ,OTT,VOD)

Brennan Browne

Head of UX Research @ Fitbit

Leo Chang
Andrea Skinner

Social Media Marketing Intern at Nowspeed Marketing

Yasmin W.