Nesra Yannier's Email & Phone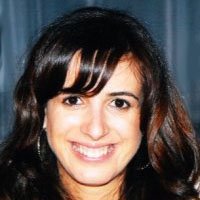 Nesra Yannier
Research and Development Lab Associate @ Walt Disney Imagineering Research & Development
Nesra Yannier Contact Details
Research and Development Lab Associate @ Walt Disney Imagineering Research & Development
Senior Software Developer, User Interface Designer @ Intelligent Papers
Software Developer @ Yogurt Technologies
MA, Learning, Design and Technology @ Stanford University
Research and Development Lab Associate @ Worked on creation, design, development and evaluation of FeelSleeve: a haptic interface that allows children to feel story events in their hands while they are reading on a tablet. From May 2014 to August 2014 (4 months) Senior Software Developer, User Interface Designer @ Start up company based in Silicon Valley.
ContactOut is used by
76% of Fortune 500 companies
Similar Profiles to Nesra Yannier
Aleksey Khokhryakov

Manager at Liansu Technology Industry

Yulian Lazovskiy

Vice President (Mikro Kapital)

Antony Kulikov

PayQR - самый быстрый способ оплаты

Irina Pushilina

Key Account Executive at SAP

Daria Chmykhalova

Category Manager в Sandoz

Evgenia Ferman

Leading marketing and advertising manager at Levenhuk

Igor Mochalin

Team Lead at Deutsche Bank

Jaroslav Vesely
Alla Kotiyga

Managing Director at IKEA Purchasing Services Russia LLC

Yuri Beloded

Внутренний аудитор – ГК "БАЛТИЙСКИЙ БЕРЕГ"

Ekaterina Prasolova

Leading Specialist at Northern Capital Gateway LLC (ООО "Воздушные Ворота Северной Столицы"​

Igor Belyaev

Astrakhan State Technical University

Ivan Neofitov

Creative Producer, Director – NeoCorn Production

Andrey Shmelev
Anton Boldin

Servers & Storage Product Manager, Russia/CIS at Lenovo

Ruslan Kumpilov

Head of department at VimpelCom

Nikita Martirosyan

Managing Partner at First Bridge Advisors

Svetlana Miroshnichenko
Mikhail Kobzev

Linux System Administrator - MegaFon

Maxim Pazhoga

The Head of Regional Sales - NSK

Boris Sivolobov
Irina Bronina

Head of Division – Gazprom Representative Office in Belgium

Andrey Barsukov
Alexander Kleshnin
Alena Makova
Alina Shatkovskaya

Integrated marketing communications professional

Vera Zarnitsyna
Pavel Stebakov

Sound Director at Gaijin Entertainment

Anatoley Mal'tsev
Terry DTM

★ ★ ★ ★ ★ Experienced Keynote Speaker | Self Esteem Architect ✔Helping Professionals be exceptional Speakers ✔

Satya Nadella
Joe Ales

Transformation specialist, Global Programme Director

Johannes Siebers

CEO & Co-Founder Holidu - We are hiring!

Michael Franklin

Software Engineer at Google

Sandeep Singh

Apache Spark, Scala,Big Data Backend Developer

Brian Rowley

Sr. Design and Verification Engineer at B. Rowley and Associates

Hoddi Hafsteinsson

CFO at LOLA (mylola.com), former CFO of Moda Operandi

Binh Dang

I give my mind to the cause of my love, justice.

Maciej W.

Senior DevOps Engineer at Cartera Commerce, Inc

Carletta Ooton

Vice President - Safety, Sustainability, Security & Compliance at Amazon

David Starr

Senior Software Engineer at Geneva Trading

Tim Wiseman

President and CEO / Turnaround and Scale Leadership Strategy / P&L / Process / Sales / Operations / Talent

Chris Sliva

Chief Executive Officer at AdvancePierre Foods

Raj Shah

Sr. Director of Engineering at Oracle

Sze C.

Senior Software Engineer at DEXMED INC

Zhiwei Qin

AI Research Lead at DiDi Research America

Aaron Cutchin

DevOps Engineer / Cloud Architect

Benjamin Paradis

Security Architect at Airbnb

Yasmin W.