Neil Ross's Email & Phone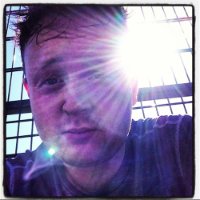 Neil Ross
IE Direct - Program Director @ e4e Interactive
Neil Ross Contact Details
Glasgow, Glasgow City, United Kingdom
Barman @ From February 2014 to Present (1 year 11 months) Coach - Giffnock Junior Hockey @ From March 2012 to May 2014 (2 years 3 months) Social Media Specialist @ Consulting, strategy and training mainly in the social and digital media space but also on more general business development and localisation projects. From August 2010 to
ContactOut is used by recruiters at 76% of the Fortune 500 companies
Similar Profiles to Neil Ross
Julien Steelandt

Senior Section Manager Process Engineering - Plasma Etch at GLOBALFOUNDRIES

Ganesh Meiappan

Consultant - CAx Data Management at Daimler AG

Jennifer Henning

Interested in Trainee Programs

Dr. Carsten Schusser

CTA - Promotion of Sustainable Forest Management in Vietnam

Frank Oesterwind

Vorstandsvorsitzender der enerson AG

Arnd Linnemann

Projektleiter / Führungskraft bei EWE Tel GmbH

Sylvia Grob

HR IT Processes at BMW Group

Christoph Dassau

Management bei Alutronic Bauelemente GmbH

Thomas Hoenen

Key-Accounts, Entwicklung, Produktionsleitung bei

E. Thayenga
Timm Becker
Kasper Holmboe

Präsentieren mit Anziehungskraft

Maren Lambrecht

Student at Maastricht University School of Business and Economics

Olga Nagorna
Michael Flunger

Vertriebsleiter hsecur Sicherheitstechnik GmbH

Leon Benedens

Senior Sales Manager bei Statista Inc.

Eliseo Antonini

JAVA J. Dev. (T/BDD JUnit, Mock, Firebird:H2, SQL, WS-SOAP, JavaFX | "R" enthusiast (dplyr, ggplot2, Rattle, Shiny)

Michaela Seif

Project Co-Ordinator at Novartis Pharma AG

Robin Haag
Astrid Varchmin

Coach, Trainer und Berater

Siai (Eleanor) Zhang

PHD Candidate at Heinrich-Heine-University Duesseldorf

Sebastian Schek

Sales Manager Europe/Mena bei Freudenberg

Tanja E. Dostal

Inhaber / Geschäftsführer bei TED-Training

Andreas Schoeffel

Program Manager bei Dana Holding Corporation

Julia Finger

Head of Sales Service B2B bei Carl Kühne KG (GmbH & Co.)

Julian Brust

Director of Revenue Management bei Hotel Adlon Kempinski Berlin

Heike Rahmig

HR Business Partner at Kistler Group

Frank Rennemann

Chefarchitekt IT bei DB Systel GmbH

Stefan Adlung

CRM Consultant bei Vision11 GmbH

Rosanna Rothenberger

Junior Marketing Manager bei drom fragrances

Terry DTM

★ ★ ★ ★ ★ Experienced Keynote Speaker | Self Esteem Architect ✔Helping Professionals be exceptional Speakers ✔

Charlotte Wei

Full-stack Developer at Haven Life

Colin Man

Software Engineer - Security and Privacy at Google

Nishant Sharma

Software developer at Egen Solutions

Yi-Ning Huang

Lead Software Engineer at Atlas Health

Michael Ornellas
Erez Barkai

Vice President of Product Engineering at CNBC

Legarlin Li

Engineering Manager at Welkin Health

Arjun Patel
Kaushik Iyer

Engineering Director at Facebook

Adarsh Yatheendranathan

Enterprise Solutions Architect

Naveen Veeravalli

Maps at Uber (Hiring Mobile and Backend Engineers)

T. Hong

Freelance Consultant at Cloud Mobile Development, LLC

Zac (he-him)

Creative developer and thinker building tools to help people work more efficiently.

Xiatao Jin
Gregory Crane

Senior Magento Developer at Mediotype

Dan Wasyluk

Co-founder and CEO at Blockchain Foundry Inc.

Patrick McGee
Satya Nadella
Yasmin W.