Neil Budd's Email & Phone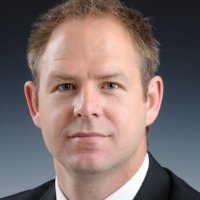 Neil Budd
Managing Director - Capital Markets @ Accenture
Neil Budd Contact Details
Managing Director - Capital Markets @ Accenture
Managing Director - Capital Markets @ Part of the Accenture Leadership Team within Capital Markets. Accountable for Business Operations including client P&L ownership, covering overall delivery management / relationship responsibility across portfolio of Capital Markets clients. From June 2013 to Present (2 years 7 months) London, United Kingdom
Neil Budd is skilled in: Sales Management Consulting, Business
ContactOut is used by
76% of Fortune 500 companies
Similar Profiles to Neil Budd
Christel Hill

Owner, Pride of Africa Safaris

Galeboe MMELESI

Head Of Information Technology at Botswana Oil Limited

Poifo Gbe

SALES &TICKETING at ETIHAD AIRWAYS GSA

Zegabriel Tedla MD, MBA, DipHI
Waldo Botha

Tuscany Telecom (Pty) Ltd

Kebaneetse Force

Lead - Innovation & Value-Added Services at Orange Botswana

Ntokozo Ndoda
Edward Mukudu

Analytical Services Manager

Keletsositse Olebile
Mandisa Khanyile

Senior Software Developer

Brian Giffard

Project Manager at Debswana

Lehuka Maseng

Head - Information Governance and Architecture at First National Bank of Botswana Limited

Mogomotsi Ollyn, PRINCE 2, ITIL

Experienced IT Professional and Project Manager

Felix Walz

Head Operations Leeward / Police Adviser bei United Nations

olatunde macaulay

Executive Director at GTBank

Ngamije delphin

Senior Expert MSME Finance at YAPU Solutions

Lydia Hsu

New York Sales Manager at Toast, Inc

Edward Nyambawaro

Health Systems Consultant at Cardno Emerging Markets, USA

Edmond Machengete

Technical Lead | PECB ISO 22301 Lead Implementer

Michaella Rugwizangoga
Suchir Bhatnagar

General Manager at SRB Investments (R) Ltd.

Gisele Afrika

Relationship Manager- Corporate Banking

Malou Jontilano

General Manager at C&H Garments Ltd

Emmanuel MBITEZIMANA

Managing Director at GENIA BUSINESS COMPANY LTD

Johanna Solvejg Juel Sandberg

Cand.scient.anth. master student: Global studies and Development

Geoffrey Kayonga

Vice President at ICT chamber Private sector federation

Gilbert NZUWERA

Revenue Assurance Analyst at MTN Rwanda

Mario Serracin, Ph.D

Plant Pathologist/ Coffee Agronomist en Rogers Family Company

Mohammed Khalaquzzaman
Mohamed Abugalia

Director of health protection & promotion Dept. Lecturer @public health Dept. Member of NITAG>

Terry DTM

★ ★ ★ ★ ★ Experienced Keynote Speaker | Self Esteem Architect ✔Helping Professionals be exceptional Speakers ✔

John Wang

Software Developer at NBC News Digital

Charles Weckel

Senior Firmware Engineer at GoPro

Phil Kelly

Helping Leaders Improve Their Analytics ROI

Ajay Nair

Head of Product (AWS Lambda) at Amazon Web Services

Kevin Dillane

Senior Software Development Engineer at Amazon

Chris Bingham
Susan Schmitt

I teach executives and professionals to succeed by having more joy at work and in life.

Shu Zhang

Software Engineer at Linkedin

Date Reth
Michael Leong

Staff Software Engineer at LinkedIn

Amit Shah

Software Engineering Manager - YouTube at Google

Kevin Graham

Production Engineer at Instagram

Qiukai Lin

Software Development Engineer at Amazon Web Services

Dan Brown

Chief Product & Strategy Officer at FinancialForce

Steve Kinsella

CFO - Business and Private Banking & Bankwest

Allen Denison

Sr. Product Manager, Swift at Apple

Aaron Blumenkranz

Innovative Sales Leader & Team Builder

Christian Klein

Co-CEO, COO and Member of the Executive Board of SAP SE at SAP

Yasmin W.