Melissa M.D.'s Email & Phone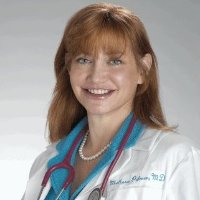 Melissa M.D.
Global Clinical Development Lead Hepatology @ Shire
Melissa M.D. Contact Details
Greater New York City Area
Global Clinical Development Lead Hepatology @ Shire
Global Head of Hepatology Senior Vice President of Clinical Research and Senior Vice president of PV @ Kadmon Pharmaceuticals, LLC
Senior Vice President of Clinical Research and Global Head of Hepatology @ Kadmon Pharmaceuticals
Internal Medicine @ Beth Israel Medical Center
Melissa Palmer, MD has been a hepatologist since 1988. She was in a solo practice devoted to treating and evaluating patients with liver disease until 2009 at which time she became Director of Hepatology at NYU Plainview. Dr. Palmer left this position to become Senior Vice President of Clinical Research and Head of Hepatology at Kadmon Corporation.
ContactOut is used by recruiters at 30% of the Fortune 500 companies
Similar Profiles to Melissa M.D.
William Wukovits

Director of Finance - SYWR (Loyalty Program) at Sears Holdings Corporation

Alysse Prosnick

VP Operations at Angel Oak Mortgage Solutions

Marc Packard
Alan Champagne

Vice President - Energy Solutions at Mitsubishi Hitachi Power Systems America

Henry Streeter

Helping Healthcare organizations transform and modernize HR, Finance and Supply Chain.

Isata Yansaneh

Graduate Student at Parsons School of Design

Jason Trudell

CEO at Executive Anesthesia Solutions

Julia Jay

Director of E-Business at My Social State

John Heerhold

Entrepreneur, Leadership Coach, Mediocrity Crusher/Advocate For Sexually Exploited Children

Michael Schnoor, MBA

Channel Account Manager, EBG at Lenovo

Stephen Feeley

Experienced Global Corporate Marketing Communications Executive

John Tesh

Intelligence for Your Life

Chris Salvadori

Region Sales DIrector at Insmed Incorporated

William Rienks, CFBE

Owner at Peace -N- Hominy Q Shack

Roger L. Locquiao

Project Manager, Operations, Logistics, Supplier Manager, and Reverse Supply Chain Professional

Tod Cole

Vice President, Quality Assurance at Williams-Sonoma, Inc.

Susan Forman

Excelon Associates Inc., #Education, #Finance, #Healthcare Recruiting #international #Bahrain #Middle East

David Boland

Chief Knowledge Officer at Grant Thornton LLP

David Deptula

Dean, Mitchell Institute for Aerospace studies

Idali Valencia
David Bonacci

Brand marketing and sales professional with over 15 years experience seeking out my next challenge

Cozi Namer

Marketing Manager, Google AI: Healthcare

Anthony Salazar

Cloud Services Consultant

Jen Hurley
Christina Metzger

Manager, Sales Development at Salesforce

Clint Berger

Sr. Consulting Solutions Engineer at Avaya

Ben Stern

Dropbox for Education AE: Partnering with K-12 schools to secure data and boost productivity

David Burke
Kostiantyn Hladkov
Josh MSML

Visionary who desires to help people identify their "Why" and empower them to achieve it using Servant Leadership

Terry DTM

★ ★ ★ ★ ★ Experienced Keynote Speaker | Self Esteem Architect ✔Helping Professionals be exceptional Speakers ✔

Brendan Stennett

Co-Founder & CTO of ThinkData Works Inc.

Anthony Baldwin

CEO, AIG Europe Limited--

Allard Castelein
George Elliott

Software Engineer at Element Analytics

Tristan Dennen

Software Engineer at Google

Sanjay Nayak

Senior Engineering Manager

Gurpreet Sohal

Senior C# Developer (Contract) at JUST EAT

Katelyn Zhang

University Recruiting Coordinator @ Databricks

Darren Yin

Software Engineer at Dropbox

Jim Olness

Director of Analytics at Pocket Gems

Nicholas Jakubowski

Software Engineer at FutureAdvisor

Rony Sawdayi
Brian Brueckman

Executive Vice President Of Operations at UnitedHealthcare

Megan Crossland

VP Marketing & Innovation (serve as Chief Marketing Officer)

Nicole Morrison

Strategic Success Manager || Amplitude

Edith ツ

Corporate IT Recruiter; zoekend naar Xperts binnen .NET, JAVA, BI, Mobile, Dynamics 365 en de Cloud!

Matt P.E.
Kevin Moser

Software Engineer at Starbucks

Yasmin W.