Max Mogil's Email & Phone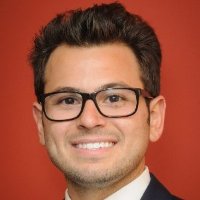 Max Mogil
Account Executive @ RichRelevance
Max Mogil Contact Details
Greater New York City Area
Founder @ MOGILMEDIA
New Business/Senior PPC Strategist - Consultant @
Forward3D
Minor in International Business, International Business, International Marketing @ CEA Barcelona
I began my career in traditional media buying and shortly after transitioned into the digital space specializing in PPC advertising focused primarily on the luxury/ fashion space for international clients. My entrepreneurial spirit has helped steer me to companies with start up mentalities and constant hunger for new business and provide top in class account management. I
ContactOut is used by recruiters at 76% of the Fortune 500 companies
Similar Profiles to Max Mogil
Heather McClung

Schooner EXACT Brewing Company

Aparna Bhan, CSM

Director of Project Management at Market America

Kristen L. (Hermes) Dudley

International Tax Consultant at Deloitte

Julie Burt

Manager, Ophthalmology Research Tufts Medical Center

Nick Leshkiv

Engineering Team Leader at Intertek

Veschi, Christine

Retired at The Blackstone Group

Paul Radloff

Financial Analyst at Boston Scientific

Marisa ( Mann) Prelack

Resident Physician, Child Neurology, The Children's Hospital of Philadelphia

Julie Aggus

Director - SEC Reporting at ONEOK

Kristen Winnicki, MBA
Julia Gaffin

Counsel at Major League Baseball

Greg Altherr

Dealer Operations Mgr at Nissan North America

Roland Bailey (CTP)

Fleet Manager at Pepsi Beverages Company

Anthony Stanley
William Whitmoyer

National Sales Director - PURELL Consumer at GOJO Industries Inc.

Ericka Larson

Sr. Operations Manager, Automation | DataTrace

Jerry Leong
Stephanie Shull

Physician Assistant at Marple Medical Associates

Mike Iswalt

Senior Transportation Engineer at Arup

Andrew Dylan
Nate Boneta

Regional Sales Executive at Minute Men Staffing

Sharon Spaulding

Packaging Engineer at IBM

Amanda Giordano

Assistant Buyer at Steve Madden

Athan Rebelos

US Western, Business & Sales Manager, Verifone Taxi Solutions

Mario Blanton

Sr. Loan Officer/ SNW Investments/Elite One Mortgage

Sean-Paul Bowlus

Operations Analyst at PS Business Parks

Trevor Schiff

Associate Developer at Urban Science

Ahmad Saffouri

Structural Engineer, PE at Black & Veatch

Jacinthe Malalis

Physical Medicine and Interventional Spine Specialist

Terry DTM

★ ★ ★ ★ ★ Experienced Keynote Speaker | Self Esteem Architect ✔Helping Professionals be exceptional Speakers ✔

Anna Manz
Aleksandrs Ecins

Software Engineer at Zoox working on Calibration, Localization and Mapping.

Celine Lehmann

Account Executive, GB (Professional Services) at Salesforce

David Amsden

Global Vice President Executive Recruiting & Talent Acquisition & Global Leadership Development at Cognizant

Konstantin Glazov

Sr. PHP Developer at CentriLogic

Jean-Philippe Player
Jean-Stéphane Gourévitch

Strategy, vision, public policy, market intelligence, innovation:Fintech, Insurtech, Digital Health, Financial Inclusion

Dino Petrakis
Nazar Ivaniv

Co-Founder & CTO at 15Five

Shiqi Zheng
Yolanda Ruiz
Ernie Lee

Senior Backend Engineer at Jetblack

Erick Haskell

President International at Allbirds

Jacob Stuart

Rockstar Software Engineer at Google Policing the Play Store

James(Junjie) Z.

Software Engineer at Uber

Gunjan Soni
Erika Serow

Partner and Chief Marketing Officer at Bain & Company

Warren Quach

Product @ LinkedIn | Pages & Elevate

Yasmin W.