Mark Miller's Email & Phone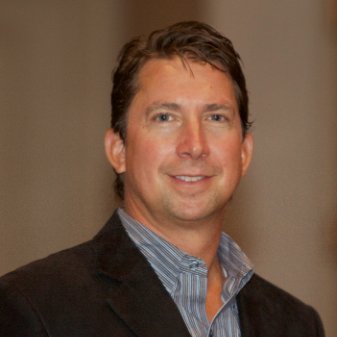 Mark Miller
Vice President Real Estate @ Panda Restaurant Group
Mark Miller Contact Details
Orange County, California Area
Vice President Real Estate @ Panda Restaurant Group
Vice President Real Estate @ CVS/Caremark
Real Estate Manager @ McDonald's Corporation
Bachelor of Science in Business Administration (BS), Finance and Management @ Central Michigan University
Real Estate Executive with more than twenty years of experience at Fortune 500 companies. Areas of expertise embrace the full spectrum of real estate, including market analysis, site acquisition, contracts, construction and disposition. Demonstrated executive ability leading large staffs, managing multimillion dollar budgets, extended geographical areas as well as merger and acquisition integrations.
Vice President Real Estate @
ContactOut is used by
76% of Fortune 500 companies
Similar Profiles to Mark Miller
Fernando Fiorentino

6th Grade Math Teacher at KIPP Washington Heights Middle School

Mathias Juhas
Karina Morgan

Compliance Manager at Voss Automotive

Cody Dallas

Student at Georgia Institute of Technology

Nicole Fragale

NY Licensed, Personal lines , Life Accident & Health, Customer Service/Sales

Becky Endres

Program Manager; Microsoft XBOX at Bluehawk, LLC

Krista Lake

Commercial RE Agent - land acquisitions for senior housing

Michael Bouissey

VP, Construction Services at Quantum Restoration Services

Michelle LaCharite

Retail Inventory Planning and Merchandising, Visual Merchandising Manager, Marketing

Cara Dennen

2014 Corps Member at Teach For America

Joseph Doubet

Sitework Supervisor/Project Lead at DiSabatino Construction & Maintenance

Eileen Kilbane

Director of Human Resources - Generations Healthcare Management

Lazar Gantman

Designer at Michael Baker International

Clint Browning

Vice President of Sales and Marketing

Ricky Hunt

Quality Assurance Team Leader at Alkermes, Inc.

Jeff Covell

Senior Windows Administrator at Ericsson

Sina Fakhraee

Research Analyst at Ford Motor Company

Dana Walck

Owner at Harrisburg Area Animal Hospital

Megan Lapham, SPHR, SHRM-SCP, EDAC

BUILD leaders, SERVE people, & DRIVE change

Samantha Erasmus

Group HR - MB Technologies

Warren Diamond
Johann van Niekerk

INTERLOCK SYSTEMS : Key Accounts Manager

Fotini de Keizer

Regional Marketing & PR Manager - Africa at Intel Corporation

Tyron Anderson

Signage and Branding Expert and Owner of Enigma Signs

Tinus Joubert

Head of Audit: IT at MMI Holdings Limited

Schontelle Stockigt

Sr. Active Directory and Cloud Engineer

Eric du Preez

Medical Intern at King Edward VIII Hospital

Mmoni Kumalo

Leadership & Organisational Development Specialist at Allan Gray Proprietary Limited

Theuns Botha

Platform Engineer at HealthQ Technologies

Du Toit Roodman

Enterprise Risk Manager at Woolworths

Ashleigh Tutt

Owner at BizziBanting & BizziB Gourmet Goodies

Zunaid Jardine

Lead Cyber Security Consultant & Architect at Crayon

Craig Straaten

Retail procurement specialist.

Kholeka Mvulane
Andre Theron

Site Security Manager at JSI for PETRONAS

Ludgero Pinto

Data analytics manager at VATit South Africa

Ofentse Moralo
Gerda CA(SA)
Schalk Brink

Operations Manager at Gourmet Foods

Willette Ferreira

Home Executive at Retired and enjoying time to pursue personal interests and family

Krigan Naicker

Managing Director - Big Bay Group

Lerato Sithole

Africa Managing Partner: ERM

Frans Herbst
Pravina Chetty

Creator at I Teach Travel

Alexi Yannoulatos

Online Support Manager / Systems Administrator / Software Support Consultant / Trainner at Sage ERP Africa

Khulekani Chamane

Market Risk Analyst at Standard Bank Group

Will Deysel

Founder & CEO of Stage Audio Works; Entrepreneur in Live Event/Commercial Technology & Engineering (Lighting, AV, Sound)

Katlego Danke

Actress, TV host, TV Producer, Entrepreneur
Looking for colleagues of Chris Shelby at Company Inc?