Luke Vanderberg's Email & Phone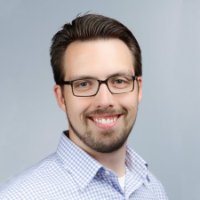 Luke Vanderberg
Luke Vanderberg Contact Details
Greater New York City Area
No work experience info found.
I genuinely enjoy working with people and helping them discover ways to use systems more effectively and efficiently. By listening, understanding, and empathizing I can create a solution that truly meets their needs. Extensive knowledge and experience in pre-sales and workflow solution installation, integration, and maintenance. Experience developing and presenting solutions at all corporate levels, and adapting
ContactOut is used by recruiters at 76% of the Fortune 500 companies
Similar Profiles to Luke Vanderberg
Steve Patris

Residence Inn by Marriott Youngstown/Boardman/Poland

Renee Marie Mancino

Account Director at InVision Communications

Gary Arabian

Executive Vice President at CBRE-San Francisco

Irfan Siddiqui

Sr. Global Business Manager - Connected Care, CRHF at Medtronic

Kelsey Blais

Senior Associate - KPMG Advisory

Chris Annison

Sr. Manager - eCommerce, Lenovo.com

Kevin Hanna

President at Directors Mortgage

Jennifer Grillaert

Marketing Manager at Lewis Fowler

Anthony Gonzalez

Marketing Intelligence at Hyundai Capital America

Valerie Reimer

Director, Events at Business Insider

Kevin Patrick

CFO, Corporate Development, M&A, Board Member

Shannon Nelson

Leasing Consultant at Related Companies

Subin George

Solution Architect (MDM) at American Greetings

Michael Martin

Sr. Recruiter at Monster/Talent Fusion

Fidelis M. Munavu

Field Service Regional Manager - Sub-Saharan Africa at Boeing

Joe Flanagan

Co-Founder Red Oak Investments

Sabah Azam

Scaled Education Program Manager, Media Partnerships at Facebook

Miles Cowan

Partner at Bailey Duquette

Dawei Qu

Director, Technology Risk Data Analytics at Kaiser Permanente

Dave Brown

Project Director at Parsons/Odebrecht

Jenelle (Davis) Shapiro

Marketing Director at Garden Communities Southwest

Sara Johnson

Marketing Analyst at Banyan Hill Publishing

Lauren Knapp

Executive Assistant at Google

Thomas J. Walz
Luis Acevedo

Director Network Services at Bristol-Myers Squibb

Walter Knake

Lead Generation & Software Sales Manager - CRE Cloud Solutions

Joseph Balfour

Sales/Purchasing at Kahn Steel

Eugene Clark

Customer Service Supervisor & Credit Manager at Arylessence, Inc

Anand Nagappan

Senior Manager at Cavium Inc

Maher Shaheen
Terry DTM

★ ★ ★ ★ ★ Experienced Keynote Speaker | Self Esteem Architect ✔Helping Professionals be exceptional Speakers ✔

Ke Ren
Marc Princen

Executive Vice President and President, International Business

Peter Klijn

Software Development Consultant at Xebia

Jeff Gerstel

Chief Marketing Officer at B&H Photo Video

John Talbott

Director, Engineering at Skyscanner

Bob Reed

Vice President, Global Operations Engineering at Baxter International, Inc.

Muhammad Memon

Senior Full Stack Developer at SecureCo Pty Ltd

Andrea Suarez

Direct to Consumer Senior Executive

Paul Osburn
Rahul Bobbasani
Michael Morris

Senior Software Engineer at Hiya Inc.

John Stoneham

Senior Software Engineer at Redjack

Tyler Elliston
Ganesh S.

Experienced software professional

Greg Deavens

EVP, Chief Financial Officer & Treasurer - Independence Health Group (Independence Blue Cross)

Mohammed Thani

Vice Chairman/ Managing Director at Doha Group

Thomas Streeter

Director of C&I and Utility Sales Electro-Mechanical Corporation

Chris Vreeze

Scala/Java Software Engineer at Inology BV

Yasmin W.