Luca Pino's Email & Phone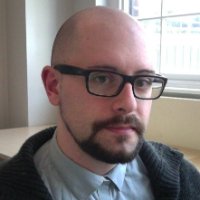 Luca Pino
Software Engineer @ Masabi
Luca Pino Contact Details
M.Sc., Computer Science, 110/110 cum laude (with high remarks) @ Ca' Foscari University of Venice
My interest in solving puzzles has always been a driving factor for my career, pushing me to positions where I can use my problem solving skills. I like to work on clear solutions, so activities that I enjoy the most include refactoring, troubleshooting and training of team members. My expertise is in backend development and web services,
ContactOut is used by
76% of Fortune 500 companies
Similar Profiles to Luca Pino
Guojun LIAO

Corporate Sales at OCBC Bank

Emmanuel Barbier

Director of Engineering at Sonos, Inc.

Mark Holdefehr

Sr Director, Global Commercial Excellence

Marie LACOSTE

Project manager - Développement Produit (Pierre Fabre Dermo Cosmétique) - en recherche d'opportunités

LERICH Marc

CIO Home Healthcare Europe at Air Liquide

Delphine Rigoutat

Responsable de la Direction IT « Élaboration Vins & Spiritueux » chez Moët Hennessy (LVMH)

Michel Verhasselt

CEO & Founder MediTech Access SAS - Director Market Access Lifescan France

Guillaume Cousin

Acheteur IT chez Federation Française de Football

Adrien Spinetta

Chef de cabinet du D.G délégué HOP! Air France chez Air France

Amadeo Adell
Isabelle BRECHOT

DRH Métiers Fonctionnels et Practise Recrutement chez CMA CGM

Laurence Rigaud-Migliorini

Head of IT Digital Procurement and Corporate Sourcing chez AXA

Laurent Vronski

Directeur Général chez Ervor

Najeeth BALASINGAM

Looking for Project Manager position in Russia, Finland or France

François PIERLOT

Industrial Director at Decathlon

Nicolas BOSC

Molecular Modeling & Data Mining

Christophe Ferrandou

We at goFLUENT Accelerate Language Learning #AccelerateLanguageLearning. On a mission to Provide Everyone an Equal Voice

Thierry Thevenet
Beatrice Levanti

PMP Project Manager ERP at INFOR

Johanne Ulloa

Director, Sales Engineering at ThreatMetrix®, The Digital Identity Company®

François Jullien

Founder - Event and B2B Exhibition Director

Christophe Legallais

Business Owner at CLT Consulting (Communications & Localization in Technologies)

Giusy Bonini

User Acquisition Lead chez LOVOO

Aria Ardalan
Nadia Defudes

Responsable Emploi et Marque Employeur

Clélia Tian

International HeadHunter at F.S.C. Group

Manon Roux

Sales Account Manager Senior

Nicolas ACHARD

Chef du service électrique - Domaines de la construction et de l'énergie

Guy Roland MANGUELE

Attaché de direction chez NH Hotel Nice

Marina PERICH

Spécialiste de la Marque et de son Identité.

Erica Fortgang

Senior Principal Consultant - Product Design and UX Research at Salt

Geronimo III

Experience Designer & Social Entrepreneur

Allan Smith
Blend Qatipi

VP & Chief Technology Officer at POLITICO

Kimo Kippen

Chief Learning Officer | Global Talent Development Leader & Brand Ambassador at Hilton Worldwide

Barry Evans

Google Cloud Tech Ecosystem, Tech Exec, Startup Founder, CEO, Mentor

Nate Llerandi

VP, Enterprise Sales at Kapost

Marcus Valderrama

Sales Development Representative at CircleCI

Jennifer Wehrmaker

VP at Loop Commerce, a Synchrony solution

Mike Moors

Director Of Strategic Partnerships at Pindrop

Dustin Sapp

SaaS leader, entrepreneur, technologist

Pratik PhD
Matthew PMP
Robb Black

President, CEO & COO, Omron Automation Americas

Aymerik Renard

General Partner at Hardware Club

Jiny Min

Sr. Technical Recruiter at Tesla Motors

Brad Stone

Technology journalist and author

Julie Schoenfeld
Lilia Erfani
James Glasscock

Co-Founder & CEO at Good Human Inc.