Leo Yasinski's Email & Phone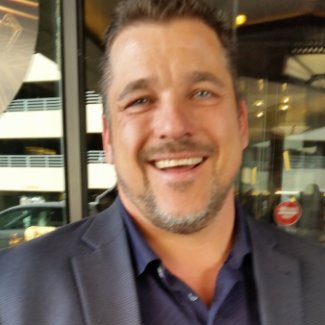 Leo Yasinski
Strategic Account Manager - Market Access @ Merck & Co., Inc. (formerly know as Cubist Pharmaceuticals)
Leo Yasinski Contact Details
Strategic Account Manager - Market Access @ Merck & Co., Inc. (formerly know as Cubist Pharmaceuticals)
Regional Business Director @ Cubist Pharmaceuticals
Regional Access Manager @ Cubist Pharmaceuticals
Strategic Account Manager - Market Access @ - Focused on data analysis and relationship development with Healthcare Systems and Hospital Corporations to improve quality outcomes. - Successfully launched 2 new antibiotics with first sales in West. - Manage 5 product portfolio in the anti-infective and surgical space. - Responsible for helping develop new business strategies for marketing
ContactOut is used by recruiters at 76% of the Fortune 500 companies
Similar Profiles to Leo Yasinski
Kensuke Joji

Founder CEO - JOLLY GOOD INC.

Yurika Namba

Summer Intern at Societe Generale

Andy Gayler

Freelance writer at The English Writer

Yoshio Matsunaga

Strategic planning and Business development Consultant

Takashi Mochizuki
Paul Shippee

Country Manager at Wahoo Fitness

Yuka Matsushita

Senior Producer, Marketing Director, General affairs and Accounting at MontBlanc Pictures

Minoru Kobayashi

Sr. account manager at Dow Chemical

Takashi Nakai

Sony Mobile Communications - Section Manager

Tetsuro Yamashita

Marketing Manager at Pall Corporation

Kato Osamu

Globalgate Inc. - Managing Partner & CEO

Yuichi Murano

CEO/Partner Phase 2 Consulting

Ayuko Mori
Takeaki Kamada

President of IIDev Co., Ltd.

Hiroshi ISHII

Regional Assistant Facility Manager at The Coca-Cola Company

Tyra 'nell Tyra 'nell Pille Lu

Corporate Trainer at Phoenix Consulting

Anders Tall

Global Production management - footwear Bags and Belts at H&M group

Brock Worbets
Atsuko Shiba

Director, business strategy dev dept at Sysmex Corporation

Sebastien Pellet

Business Development Consultant - Japan - Partner

Masayuki Kobayashi

Owner, On-chip Biotechnologies Co.,Ltd.

Ziyed Krir

Financial Engineer Associate, Cross-asset solutions

Arran Jesson

Head of Global Technology Alliances, Asia Pacific

Jin Furuya

Marketing Manager at Jetstar Airways

Darren Horvath

Strategic Partner at Connect Ventures

Noboru Yoshifuji

President of Amon Corporation, specialized in business development in Japanese market and cross-border fund-raising

Ushio Haramoto

Plastic Surgery at the Haramoto Clinic

Alexander Kidarsa

New Tech is always amusing

Hiroshi Hada

New Business Development at Euromonitor International

Terry DTM

★ ★ ★ ★ ★ Experienced Keynote Speaker | Self Esteem Architect ✔Helping Professionals be exceptional Speakers ✔

Satya Nadella
Chris Forehand

Senior Software Engineer l, Global Commercial Services

Khanh Nguyen

Software Engineer at PlayStation

Peter Chiang

Vice President - Global Digital Strategy and Transformation

Olivier Orphelin

Director Of Procurement at Whitworths Ltd

Jeremy Oldfather

Data Scientist at Amazon Web Services (AWS)

Frederic Barge

SVP Total Rewards at Royal Ahold Delhaize

Noud Razorfish)

VP of Marketing at ZIVVER

Louis Dalbe
Stéphanie VENTURA

Talent Acquisition Manager chez ANASYS

Amy Vezzetti

Chief People Officer at Ro (we're hiring!)

Ratnadeep hiring)

Product Management at Slack

Morgan Hallmon

Product Manager, Google Cloud Platform

Hong Bui

Consumer/Business Technology Leader: Product | Innovation | Machine Learning | Team Builder | Corporate Strategy

Imtiaz Alam

Sr Software Development Engineer - Lead, Certified Bitcoin Professional

Dongchi Wang

Sr. Android Engineer at Visa

Ginny Ziegler

Managing Director, Head of Marketing & Communications, North America at Accenture

Jim Anderson

CEO at Switchfast Technologies: We're hiring! Learn why Switchfast is one of Chicago's Best & Brightest to Work For!

Yasmin W.
Looking for colleagues of Chris Shelby at Company Inc?