Kevin Skirde's Email & Phone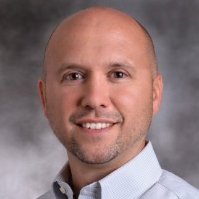 Kevin Skirde
Vice President, Marketing @ Visa
Kevin Skirde Contact Details
Staten Island, New York, United States
Vice President, Marketing @
Visa
Vice President, Global Online Travel—Travel & Lifestyle Services @
American Express
Kevin Skirde is a global business leader who consistently drives top line revenue and growth by developing and executing clear product development and marketing strategies. He is known as a game-changing strategist who turns businesses up-side-down to rapidly identify structural gaps and roadblocks to success, and determine an adjusted course. He has a unique ability to outline
ContactOut is used by
76% of Fortune 500 companies
Similar Profiles to Kevin Skirde
John Wichelt

Vice President of Client Pharmaceutical Services at Grand River Aseptic Manufacturing

Mark Johns

Game Developer, Designer, and Software Engineer

Holly Abessinio

Talent Delivery Lead at Elbit Systems of America

Lorenzo Swank

Entrepreneur In Residence at IGNITE Innovators

Thomas Kerns

Chief Operating Officer at t3 interactive

James Oertle

System Development Manager at EmblemHealth

Christine Ghafoor

Freelance translator - English into French translation, transcreation, localization, editing and proofreading.

Ana Piore

Design/Merchandising/Product Development

Samantha Burney

Employment Specialist - Executive Recruitment at UPMC

Dean Malouta

Independent Oil and Gas Consultant, Houston, TX

Bob Rees

Director, Channel and Enterprise Sales at Vivint Smart Home

Thomas E. O'Connor

Sales Engineer at Thermo Fisher Scientific

Victor Mullin

Chief Engineer at Con Edison

David M. Roberts, PE

✔ Project Manager ✔ Civil Engineer ✔ Construction Manager

Catherine Bisk
Jeff PMP

Project Manager (part-time) at myRide

Michael Voss

Vice President - Advisor Relations at Mphasis

Dean Morris

Business Development Manager at The UPS Store #2233

Andrew Miltiades

Sales and Human Resources

Ashley Piszczatoski

Paralegal at Herzfeld & Rubin, P.C.

Michael J. Swallow, CFA, CPA, AIF

Executive Vice President at CBIZ Retirement Plan Services

Omar Khan
Mitchell Zachs

Photographer/Owner MagicalPhotos.com Mitchell Zachs Photography

Aakash Gawri

Executive Recruiter - Sales and Leadership Hiring

Jonah Enbar

Principal, Direct Private Equity

Lauren Eldridge

Capital Markets Executive at EY

Vasiliki Chatzivasileiou

VP- Senior Digital Propositions Manager

Wendy Lewis

Owner of White Light Events - Mind Body and Spirit Events at White Light Events

Terry DTM

★ ★ ★ ★ ★ Experienced Keynote Speaker | Self Esteem Architect ✔Helping Professionals be exceptional Speakers ✔

Marcin Zurakowski

Market Adviser / Consultant on behalf of Sasol Olefins & Surfactants

Michał Ziemba

Senior Software Engineer at Viacom

Dominik Przybysz

Software Developer w TouK

Alex Bozhko
Marcin Jakubowski

Senior Data Engineer at Boxever

Mateusz Suchoń

Senior Frontend Developer at Kodify Media Group

Nicholas Johnson

Front End Lead at Beamery. We build the Software that Facebook uses to recruit its engineers.

Zain Ahmed

Build, Integration & Release Engineer at Zolv

Ben Hart

Group Online Manager at Kathmandu

Joshua Garnham

Software Engineer at Monzo

James Pope

Senior Software Engineer at Elsevier

Stephanie Ngo

IT Consultant at Credit Suisse

Jenna Eddie

Senior Tech Recruiter at Disney Streaming Services

Alen Mujezinovic
David Jacques

Data Scientist at REalyse (UK)

George Reith
Philipp Legner
Ciprian Pãtru

Software Development Engineer at Yammer/Microsoft

Yasmin W.
Looking for colleagues of Chris Shelby at Company Inc?