Katrina Chan's Email & Phone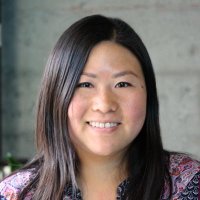 Katrina Chan
Growth and New Markets - Manager of Household Spending @ NerdWallet
Katrina Chan Contact Details
San Francisco, California
Growth and New Markets - Manager of Household Spending @
NerdWallet
At personal finance startup NerdWallet, I'm leading the Shopping team in building and driving discoverability of a new product that helps consumers make smarter purchasing decisions that save money. I have over nine years of experience in online content strategy development, audience engagement, and digital marketing programs.
Growth and New Markets - Manager of Shopping and Utilities @
ContactOut is used by
76% of Fortune 500 companies
Similar Profiles to Katrina Chan
Wouter Debecker
Suvorov Andrey

Front-End Developer, Interactive Web Designer & more at LIX PEN

Kurt Lebeau

Production Supervisor at Pfizer

Bart Vossen

Business Unit Manager ACA IT-Solutions (COIN)

Pierre-François Wuille
Nikolaas Onsea

Portfolio Manager ecommerce at Telenet

Stef Verbrigghe

Consultant at The Boston Consulting Group

Dirk De Leener

B2B, B2C, strategy, business development, emerging / mature markets, growth, innovation, senior, international

Filip Geuens

Business impact is determined by the quality of connections and cooperation between people.

Manu Gautot

General Manager at Televic AudioVisual NV

Kristof Plovie

Project Engineer Soil and Groundwater Remediation at TEC

Dirk De Beule
Maxime Van Maldeghem

Student bij Ghent University

Katelijn Thijssens

Sourcing Manager Chemicals at The Janssen Pharmaceutical Companies of Johnson & Johnson

Lieven Bossaert

General Manager at Travelworld

Virginie Jacobs

Recruitment Officer IT and Engineering at Akka Technologies

Giuseppe Lorubio

Head of Retail Customers Unit at EURELECTRIC - Union of the Electricity Industry

Lotte Thyssen

Business Administration & Controlling - Project Controller

Stephane Deken

EMEA Partner Account Manager at Odoo

Aldo Certijn

IT Security Officer at Ricoh Europe

Heidi Van Hool

Owner, DALI - Independant Broker in Insurances

Gianni DE STEFANO
Sven Beck

Account Manager TV at Entertainment One Benelux

Stijn Marnef

Business Development Manager Doors at KONE

Jean-Jacques Vandenheede

Retail insights director Europe at The Nielsen Company

Terry DTM

★ ★ ★ ★ ★ Experienced Keynote Speaker | Self Esteem Architect ✔Helping Professionals be exceptional Speakers ✔

William Ross

Senior Software Engineer | StreetShares

Safiya Pathan

Senior Software Engineer at Apple

Fahad Khan

Freelance Lead generation expert and contact list Builder

Iris Pols

Account Executive Marketing Cloud

Sai S.

Principal Software Engineer at Gigamon

Girish Premchandran

Chief Technology Officer at ZUZU Hospitality Solutions

Wilson Ng

Software Engineer at Brandcast

Priya G

Software Development Engineer at Workday

Arash Gorgzadeh

Senior Manager, Software Engineering at Cornerstone OnDemand

Freddie Cadiz
Scott Rozmus

President & CEO at FlorStar Sales Inc.

Yen-Ting Chen

Software Engineer at DataScience.com

Chris Horobin
Mounica Reddy

Application Engineer at Google.

Daigo Sato

Sr. Software Engineer (Contractor) at Game Closure

Warren Bishop

General Manager, Last Mile Delivery at FIDELITONE

Jason Leon

VP Engineering at Jam City

Timo Schlaefer
Yasmin W.
Looking for colleagues of Chris Shelby at Company Inc?